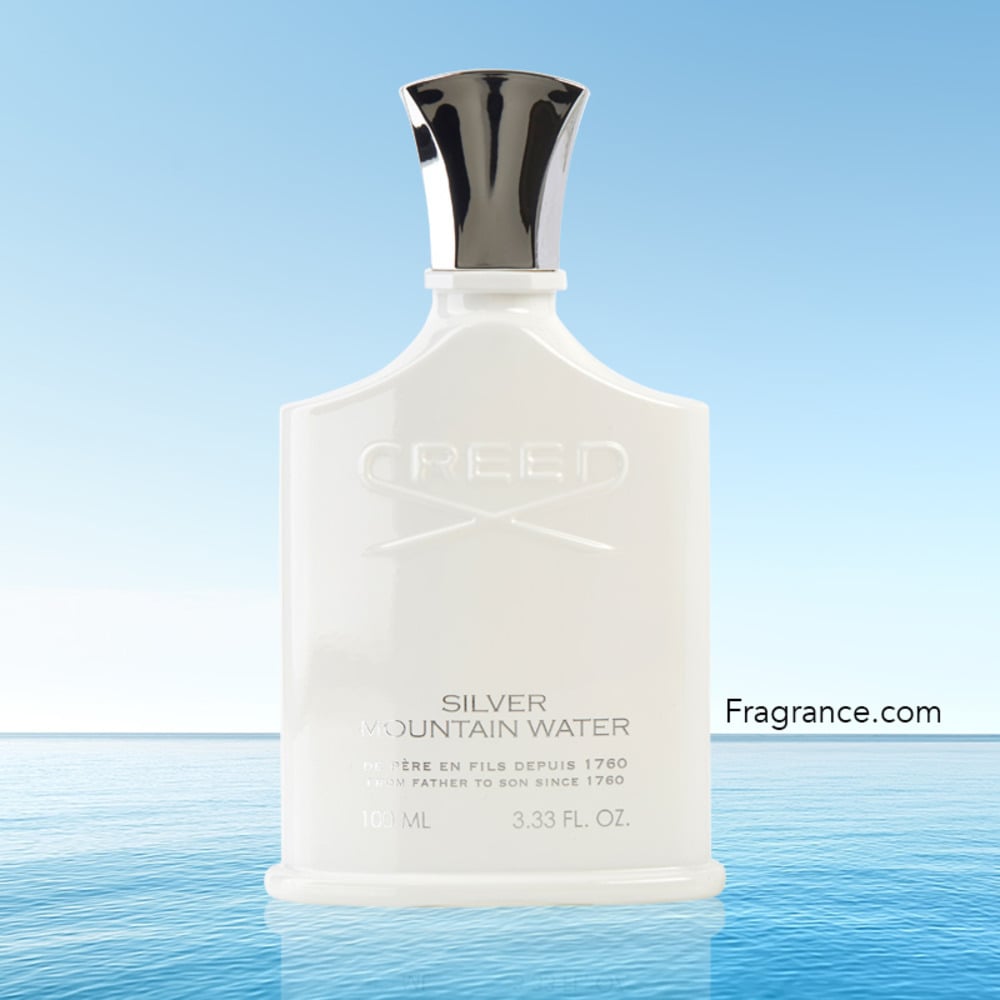 If you've never yet encountered the house of Creed, then you've been living under a rock! Since 1760, Creed has been manufacturing perfumes for the European nobility, and their descendants are still producing best-selling fragrances to this day! Silver Mountain Water, launched in 1995, was designed to evoke the sparkling snow-capped alps of Switzerland. Just as the name might suggest, this fragrance is as crisp and cold as an arctic breeze! Perfect to balance out a hot summer day.
Whilst cool and fresh fragrances have been 'done to death' in modern times, Silver Mountain Water is different in that it does not use a plethora of aquatic and ozone accords to achieve the desired effect. Instead it relies heavily on aromatics to produce this vivifying sense of air and open space. Its flight of citrus, green tea and blackcurrant is a surprising one… it feels brisk and uplifting. The middle notes of galbanum and petitgrain lend a sense of earthy green, whilst its base of sandalwood and crisp white musk act as supporting pillars over which the rest of the perfume resides. There is even a metallic accord which appears in many Creed perfumes, only adding to the cold nature of this perfume.
Ideal for business or formal / semi-formal wear, Silver Mountain Water is the scent of nobility. It is one of the genderless jewels in the Creed crown and is loved by men and women alike. It feels majestic and is arguably the ideal confidence booster! What else should one expect from one of the oldest family-run perfume houses in the world?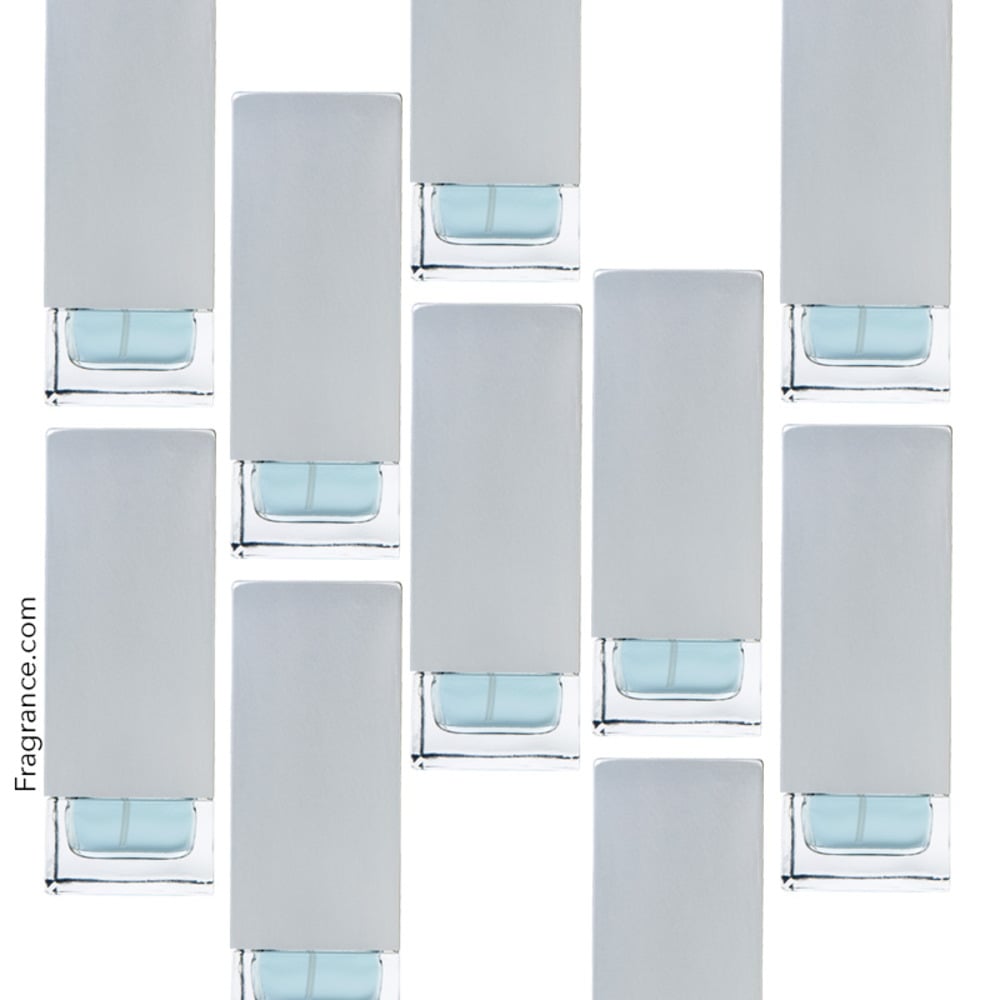 Ever the apostle of modernity, Calvin Klein has succeeded in taking vivid snapshots of our time through both fashion and perfume… for example, who can forget the early 90s mania for CK Be and CK one? Then, in the late 90's Klein released Contradiction and registers were ringing worldwide.
Presented in a weighty glass flacon almost completely obscured by a brushed metal cap, Contradiction for men surprises with its citrus, sage and lavender prelude which ushers in a second act of cardamom, nutmeg, pepper and coriander. This warm piquancy prickles at the back of the nose, but is diminished with green earthy vetiver, and a clean musk and woods crescendo. Contradiction for Men - whilst non-intrusive - is commanding and very memorable; perhaps ideal to snuggle up to on a cold night, or to be worn with t-shirt and jeans on a hot summer day. Always creating an impression and setting a mood for fun, its a great all-rounder!
Those who wore this at the turn of the millennium will delight in the memories it evokes, as it succeeded in placing a bookmark firmly between the pages of time. For those yet to explore it, there is every chance it will be on high rotation in your fine fragrance wardrobe!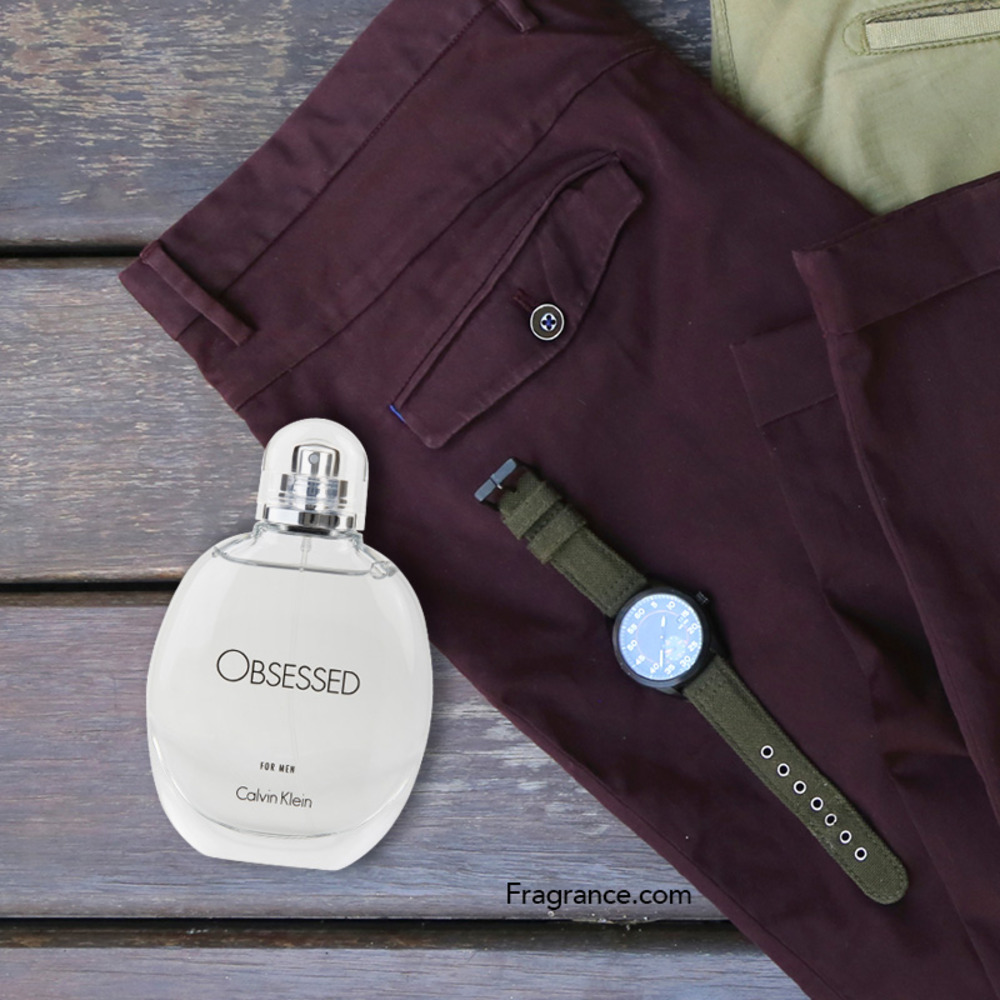 The newest fragrance to join the Calvin Klein perfume dynasty is Obsessed For Men, launched in 2017, and its a cracker!
A modern, more vernal take on Calvin Klein's nocturnal 80's classic OBSESSION, 'Obsessed' is teeming with light-ness. It feels exciting, fresh and relevant in 2018!
With it's focus trained on it's heart of black vanilla, Obsessed is an oriental woody scent that feels brisk and transparent. Its top notes of lemon and grapefruit lend a zesty, bright facet, and a flash of juicy pineapple keeps it resolutely fresh. As the scent unfolds, lovely suede-like, ambery notes emerge which dance around the vanilla bean heart, creating a twirling whirlpool of soft, comforting accords. Here is where Obsessed turns into a sweet masculine scent that will draw others in. A scattering of cinnamon and huff of patchouli ground the perfume, rendering it both memorable and long-lasting.
For lovers of Calvin Klein fragrances, this is already proving a hit! And for those who enjoy scents such as Armani Code and Paco Rabanne 1 Million, "Obsessed" will feel right at home in your fine fragrance wardrobe.