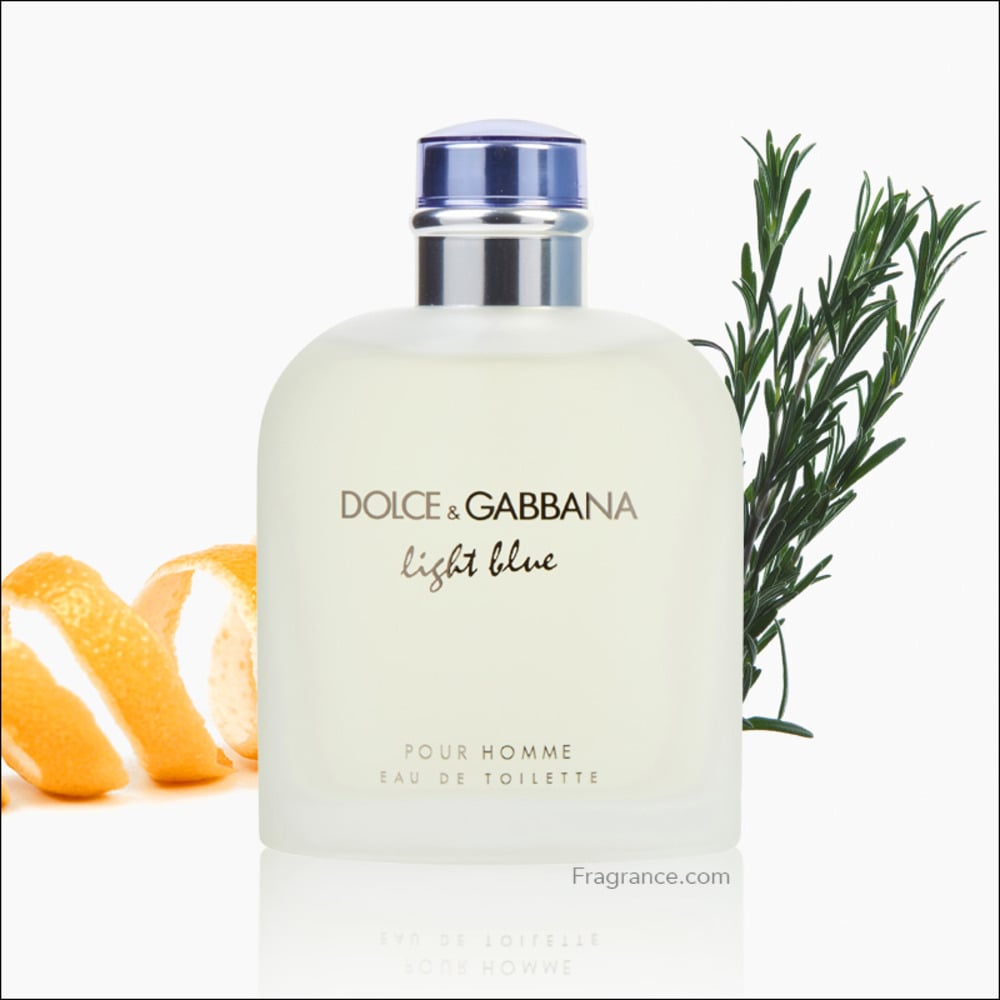 The sleek advertising collateral surrounding Dolce & Gabbana's 2007 Light Blue Pour Homme launch depict scenes of exotic Mediterranean isles… azure blue waters and sun-bronzed bodies. This award-winning citrus aromatic scent is not far off the mark… it has all the qualities of a sun-soaked cruise at the height of summer.
The masculine D&G Light Blue follows the incredibly successful feminine release of the same name, and has a shimmering opening of sicilian mandarin, grapefruit and bergamot. The citrus notes are invigorating and bracing. A masterful blend of rosemary, juniper, rosewood and pepper furnish this perfume with an aromatic heart, which feels resolutely Mediterranean in style. It is awash with crisp, oceanic freshness.
Musk, oakmoss and a sigh of incense provide the deep ocean upon which top and heartnotes are adrift… it will appeal to those who wear Armani's Acqua di Gio, or Issey Miyake's L'eau d'Issey Pour Homme.
Whilst marketed to men, Light Blue Pour Homme can be appreciated by both men and women. For a "light" summery scent, it leaves an impressive, persistent trail. Take a trip off the coast of charming Positano, without leaving the comfort of your home!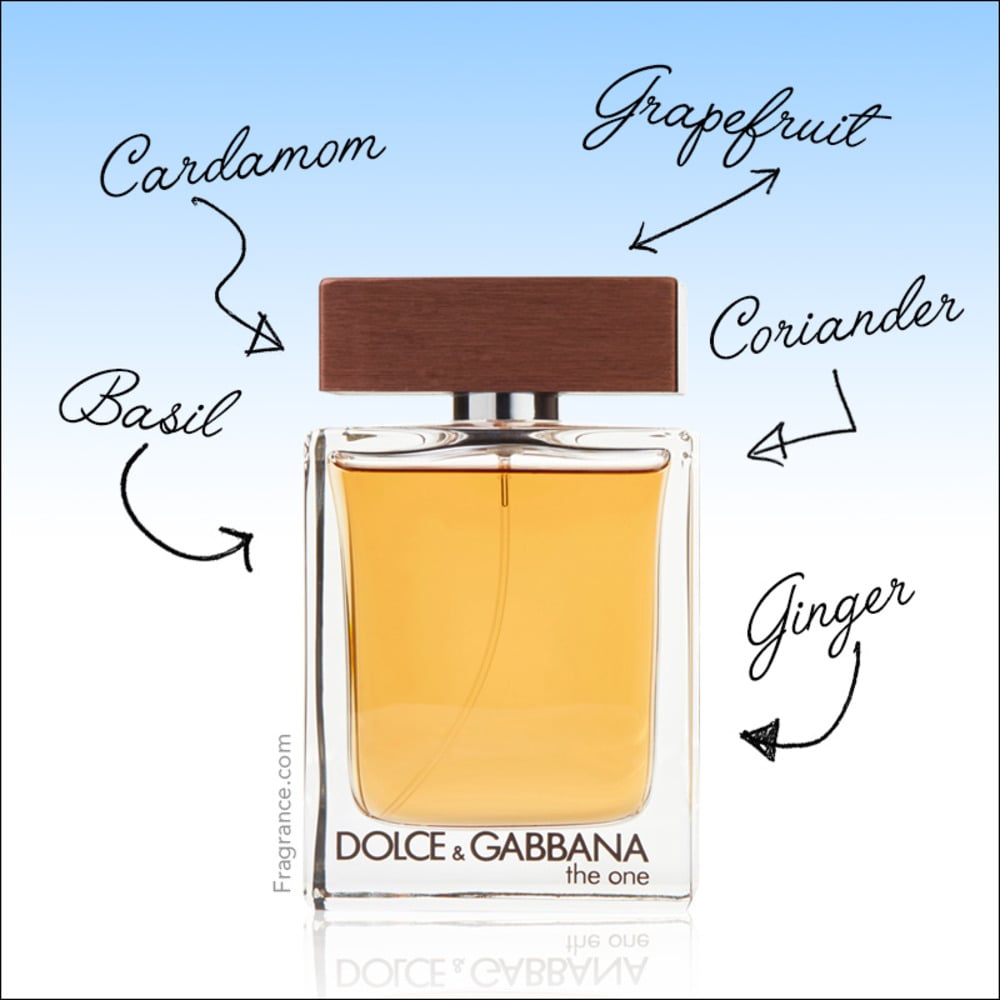 This luxury Italian fashion house founded in 1985, has been in the business of producing fragrance since 1992. With a string of successful, iconic releases to their credit, Dolce & Gabbana bound back in 2008 with a masculine fragrance to match its feminine counterpart launched just 2 years earlier. The One for Men is a runaway success and a tip of the hat to devout masculinity.
A woody spicy scent, The One is presented in a weighty glass flacon with broad, square shoulders. It's composition is something of a breakaway from the masculines previously presented in the D&G portfolio. The opening of basil, coriander and grapefruit is herbaceous and aromatic, but almost instantly, one senses a delicious ambery warmth rising from beneath. Spicy cardamom, vegetal amber, cedar and dried tobacco imbue the fragrance with feelings of comfort and familiarity. It is masculine and endearing... something perfect to snuggle up to. For those who found beauty in a bottle of Vera Wang For Men, The One might just be, well, "the one"!
Dolce & Gabbana The One for Men is the first masculine of theirs to follow this woody / spicy / oriental trajectory and thus is a standout in their portfolio. It can be worn for all occasions, and is the perfect comfort-scent to cure your craving for cozy.
Burberry Brit for Women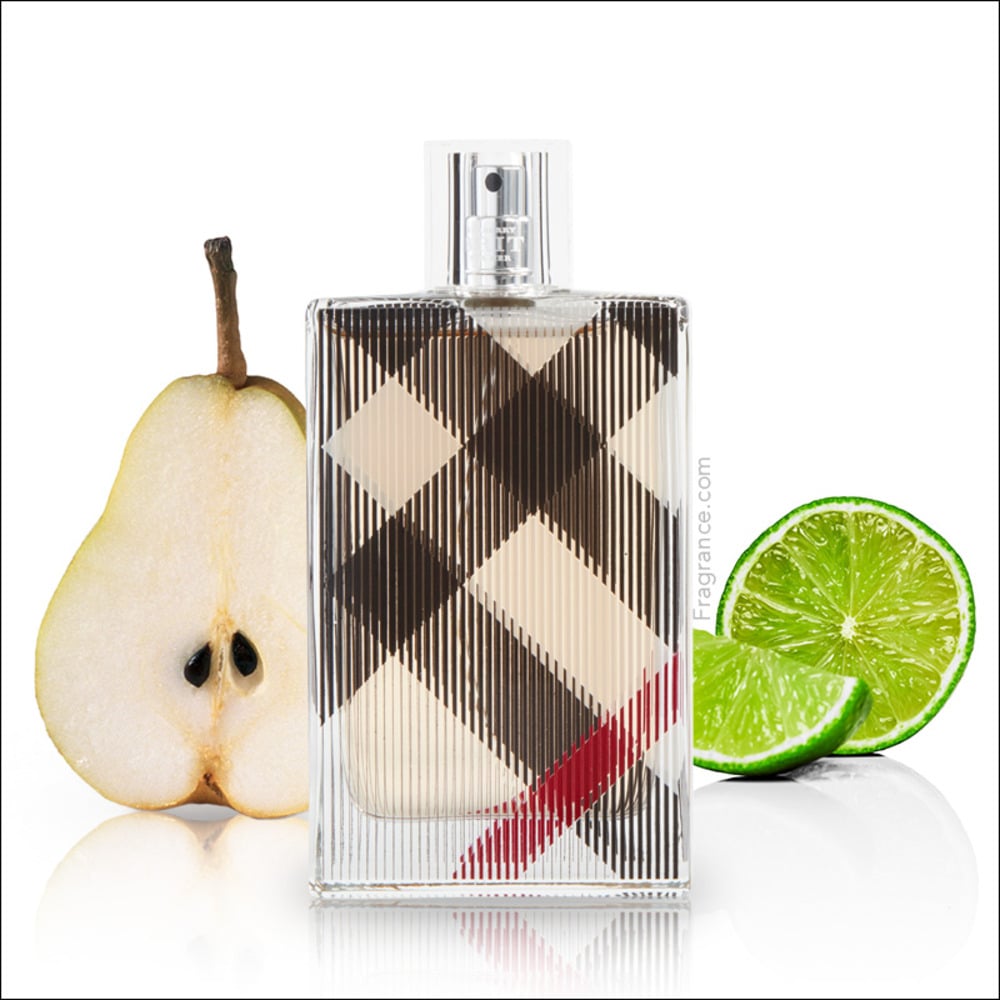 Burberry Brit was released in 2003 and has earned much praise since its been on the market. A versatile scent that has a nice balance of notes that comes together in a light, and wearable gourmand fragrance. The opening has lime and green almond that works beautifully with the vanilla, amber, and tonka in the base. With a heart of peony and sugared almonds it exudes an effervescent sweetness.
Burberry Brit opens on the skin sparkling and sweet, with a nice crispness that helps balance out the journey to the dry down. When the fragrance dries down you lose some of the lime but it transforms into a sheer sweet almond fragrance with some cedar-like undernotes that play beautifully with the peony. These delicious gourmand elements work with the warmth of the base that creates a lovely scent on the skin that is sweet and substantial but doesnt become overbearing or to heavy. A perfect fragrance for gourmand lovers in the spring and summertime. It is a wearable beauty that is also appropriate for professional settings as well. A great addition to anyones collection.