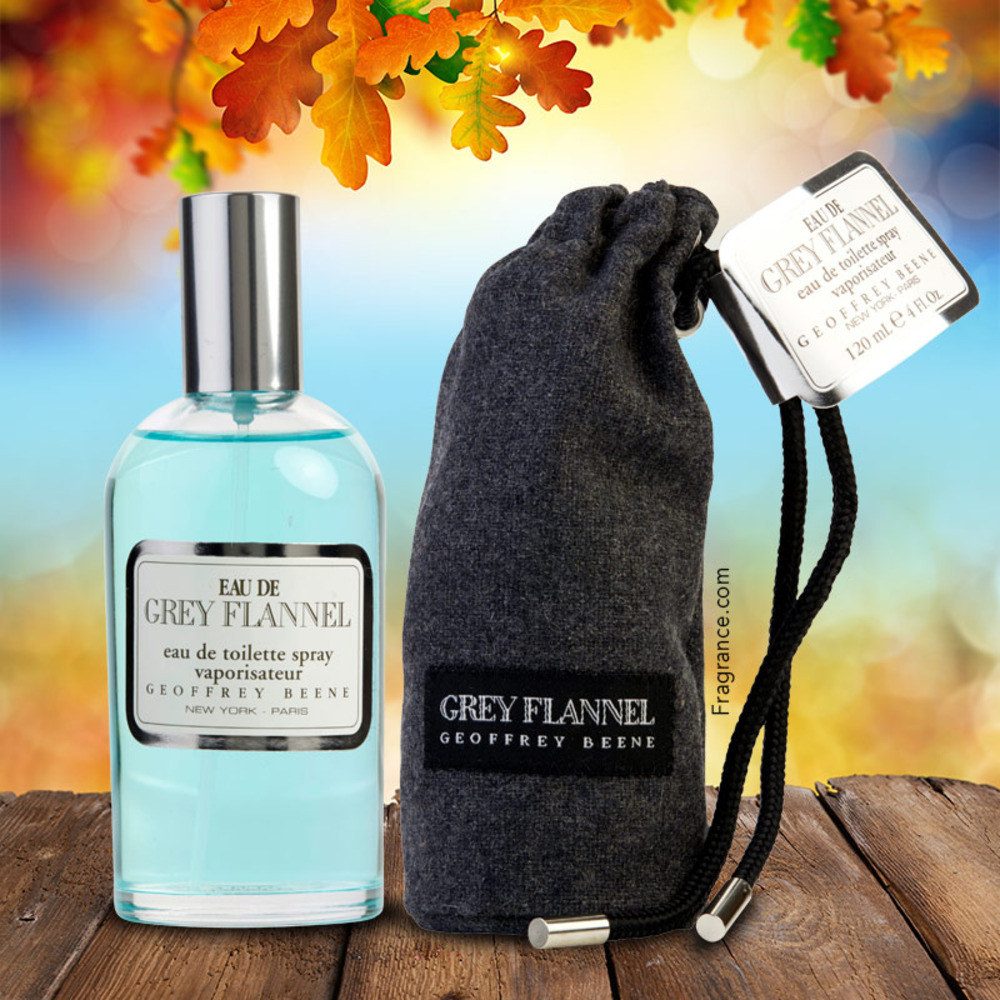 Founded under the famed Estee Lauder umbrella, American fashion designer Geoffrey Beene was a household name in the 60s, 70s and 80s, and his fashion brand is still trading today. His iconic masculine scent Grey Flannel, launched in 1975, exemplifies the fougere cologne classification, with its complex and rich forest greens and damp woods. In 1997, Grey Flannel was reimagined for a new generation, and a flanker was born-Eau de Grey Flannel.
As one might expect from the name, Eau de Grey Flannel suggests a scent with the original Grey Flannel bones, plus a semi-transparent, aquatic twist. In this regard, the younger sibling does not disappoint! Eau de Grey Flannel charms from the get-go with sappy cypress, sparkling citrus, star anise, caraway and cedar. Somehow the composition feels rather buoyant - eucalyptus, lavender and vetiver carry it away on the crest of a cerulean blue wave on a sun-soaked Mediterranean seascape.
Whether it be for school or for the office Eau de Grey Flannel is a sensational all-rounder. Brisk, aromatic, masculine, it ticks all the boxes for year-round wear.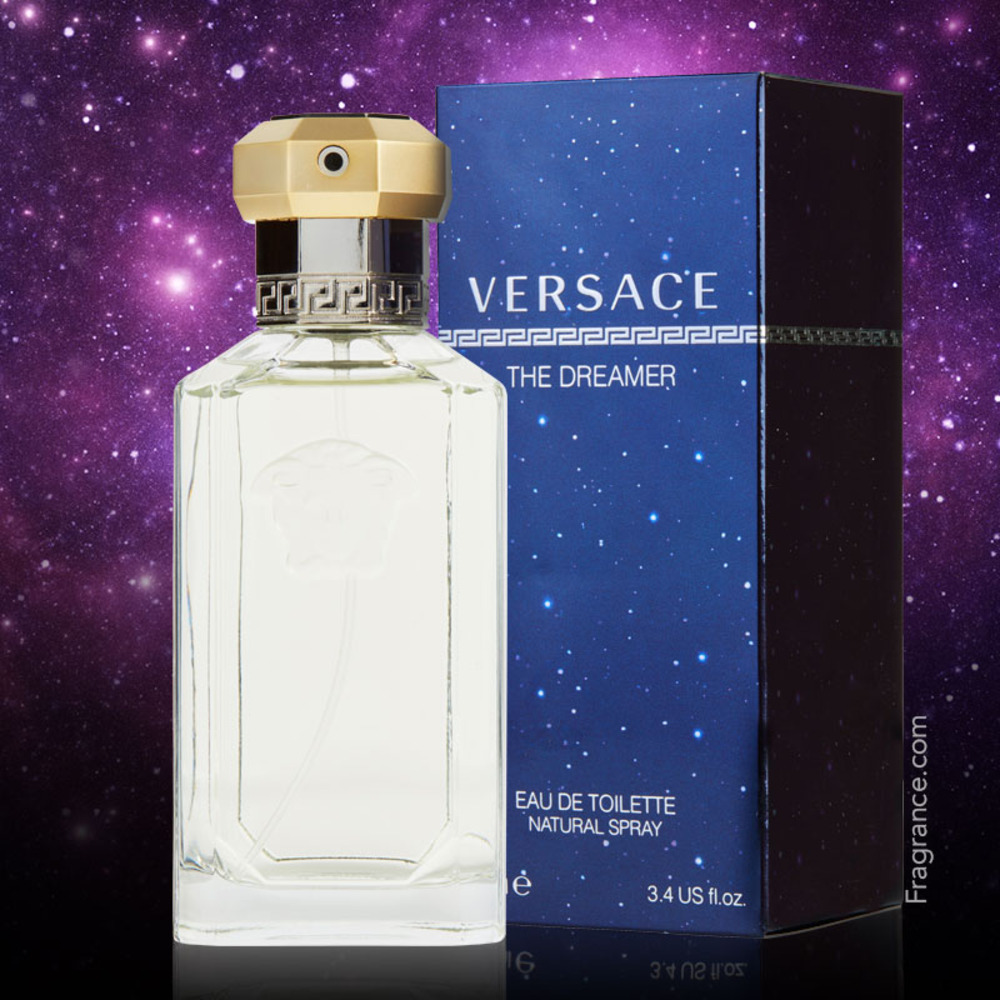 The legacy of Gianni Versace is vast and enduring. Hallowed for popularising the Baroque, his designs are immediately recognisable. He was revered as a visionary and a dreamer. There's no surprise then, that he named one of his iconic masculine fragrances Dreamer, because he was always looking at mythology and astrology for inspiration.
The Dreamer harnesses two main components beautifully: lavender and tobacco. It is this marriage that gives The Dreamer its sensational winning appeal. Sweet tobacco and aromatics cartwheel over a heart of iris, carnation and geranium and a base of vetiver, tonka and cedar. (Lovers of D&G Homme will appreciate the Dreamer too.) A favourite amongst men and women that places a bookmark firmly between the pages of the 90s, this Versace creation is revered as one of the best from this highly celebrated brand.
Romantic, rousing and timeless, The Dreamer is proof positive that perfumery is indeed an art, and that Gianni VersaceÕs innovation reaches well beyond his lifetime; and his sight, far beyond the stars.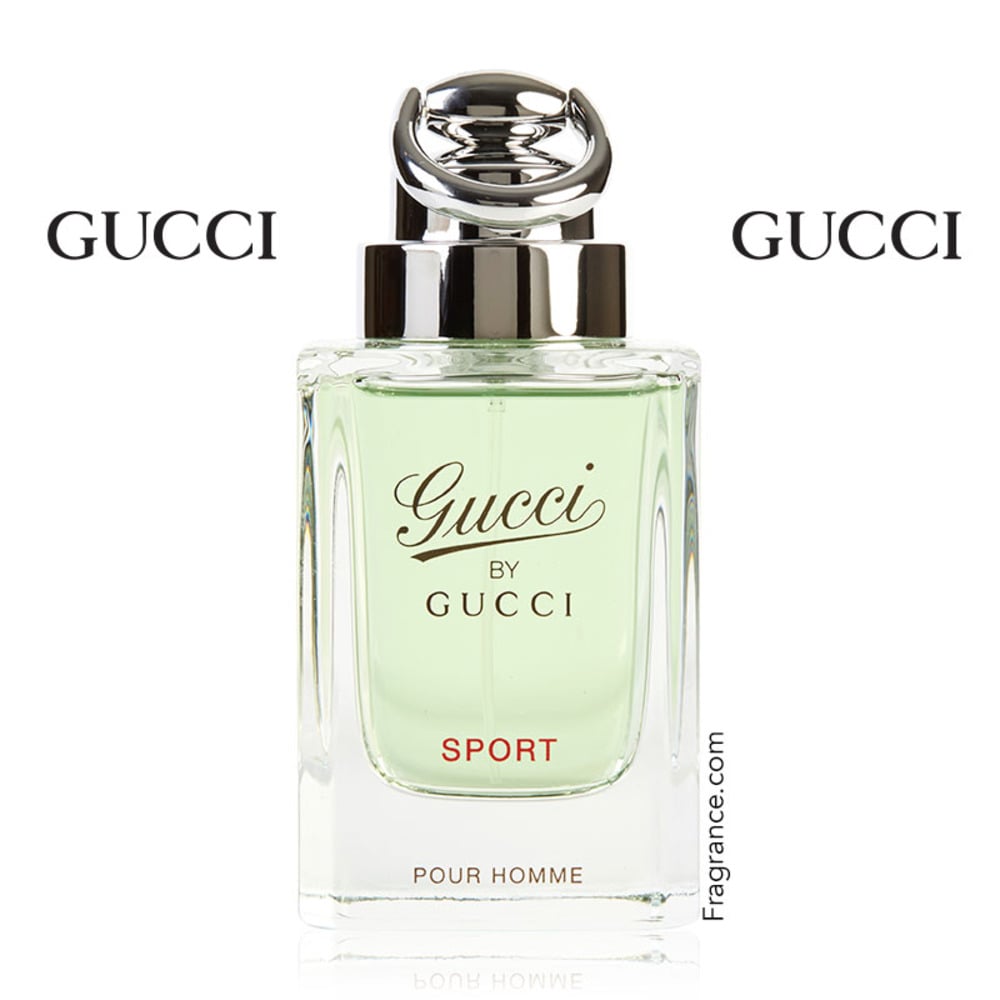 The notion of sporting lifestyle fragrances is not a new one, and many perfume houses have built their reputation on producing perfumes that honour a sporting life (Hermes, I'm looking at you!) That being said, few brands are revered as highly as Italian fashion royalty, Gucci. Gucci by Gucci Sport (2010) is a fresh and vibrant eau de toilette which is ideal for men on the move!
Rather than training its focus on ozone or aquatic notes to furnish a sense of the great outdoors, this masculine fragrance is brimming with vivid evergreens. Luminous grapefruit, mandarin and cypress get the ball rolling, whilst fig, cardamom, vetiver, ambrette and patchouli provide support to the composition and a sense of grounding earth underfoot. The overall experience is refreshing, bracing and enlivening. This is arguably the perfect post-workout fragrance to throw in your gym bag!
Ideal for casual wear and for the weekend, Gucci by Gucci Sport impresses with its delicate balance of verdant greens and woods. A great mix of sport and sophistication. Viva la Gucci!