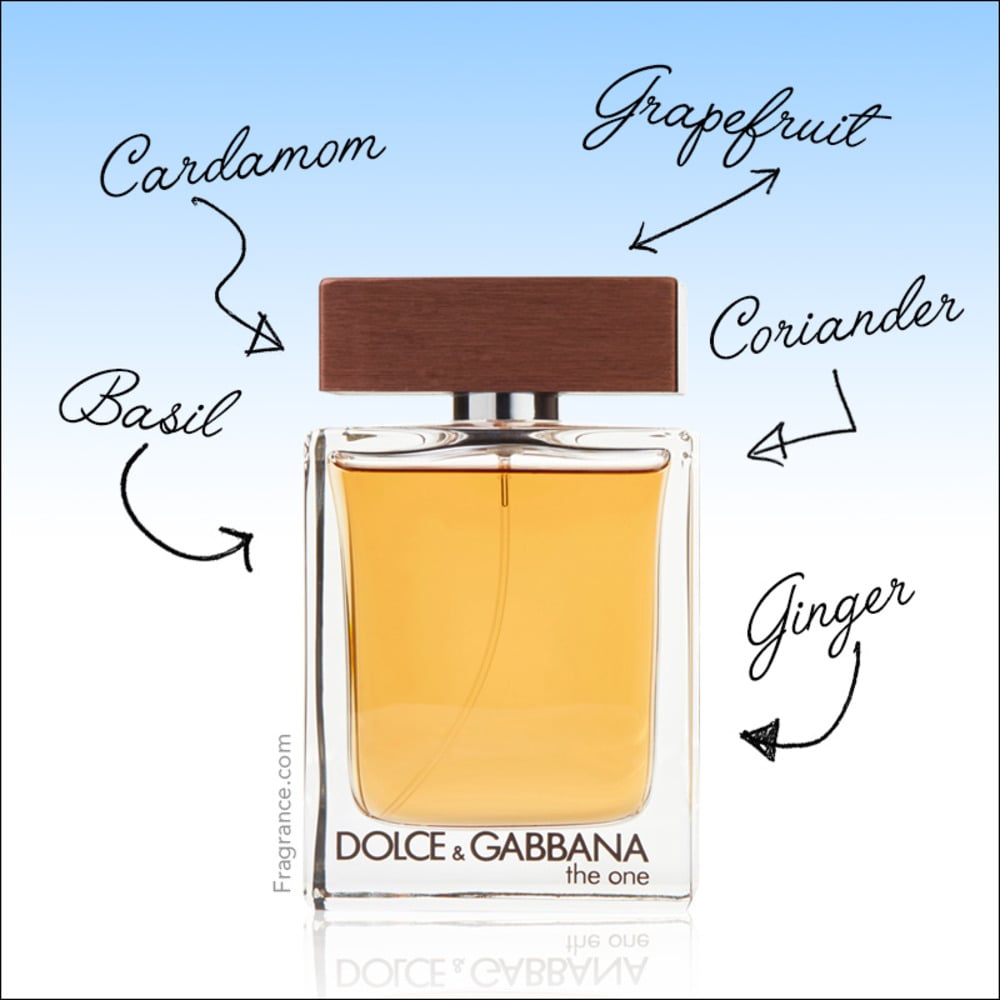 This luxury Italian fashion house founded in 1985, has been in the business of producing fragrance since 1992. With a string of successful, iconic releases to their credit, Dolce & Gabbana bound back in 2008 with a masculine fragrance to match its feminine counterpart launched just 2 years earlier. The One for Men is a runaway success and a tip of the hat to devout masculinity.
A woody spicy scent, The One is presented in a weighty glass flacon with broad, square shoulders. It's composition is something of a breakaway from the masculines previously presented in the D&G portfolio. The opening of basil, coriander and grapefruit is herbaceous and aromatic, but almost instantly, one senses a delicious ambery warmth rising from beneath. Spicy cardamom, vegetal amber, cedar and dried tobacco imbue the fragrance with feelings of comfort and familiarity. It is masculine and endearing... something perfect to snuggle up to. For those who found beauty in a bottle of Vera Wang For Men, The One might just be, well, "the one"!
Dolce & Gabbana The One for Men is the first masculine of theirs to follow this woody / spicy / oriental trajectory and thus is a standout in their portfolio. It can be worn for all occasions, and is the perfect comfort-scent to cure your craving for cozy.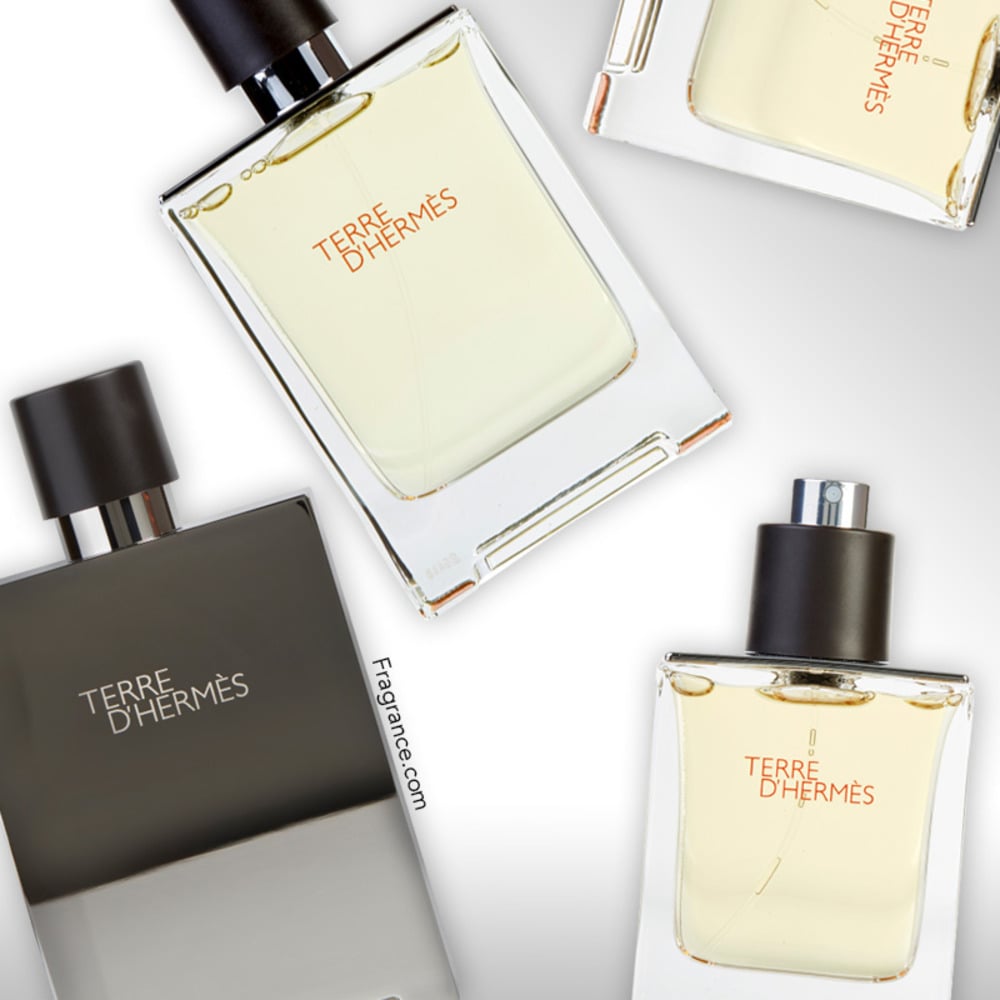 Terre d'Hermés is a fragrance triumph. Voted 'Best Fragrance of the Year' by FiFi in 2007 in the 'Men's Luxe' category, there is much to love in this weighty square-shouldered flacon!
Its opening accords of fresh green/orange citruses are sharp and refreshing, however, it quickly shifts into an unusual chocolatey/jaffa note, before some rich earthy and elemental accords come to the fore. It is the scent of a long-forgotten orange orchard that is overgrown and untameable... one that can only be reached by cutting through thick, tangled undergrowth that has flourished over several centuries through abandon and neglect. There is almost a sense of an "electrical storm" hanging overhead... a threatening heaviness, accompanied by the sharp spike of ozone in the air that declares when clouds, swollen with precipitation, are set to burst. One can detect the aroma of dusty, turned earth as it is speckled with fat raindrops... soil that is littered with over-ripe, mouldering oranges that have fallen from the green canopy above. Sound evocative? Well it didn't win global accolades for nought! Definitely a highly recommended staple in every man's collection!
Terre d'Hermes comes in two concentrations - an excellent EDT spray, and a pure parfum spray (somewhat rare amongst men's releases these days) which will last pretty much all day long.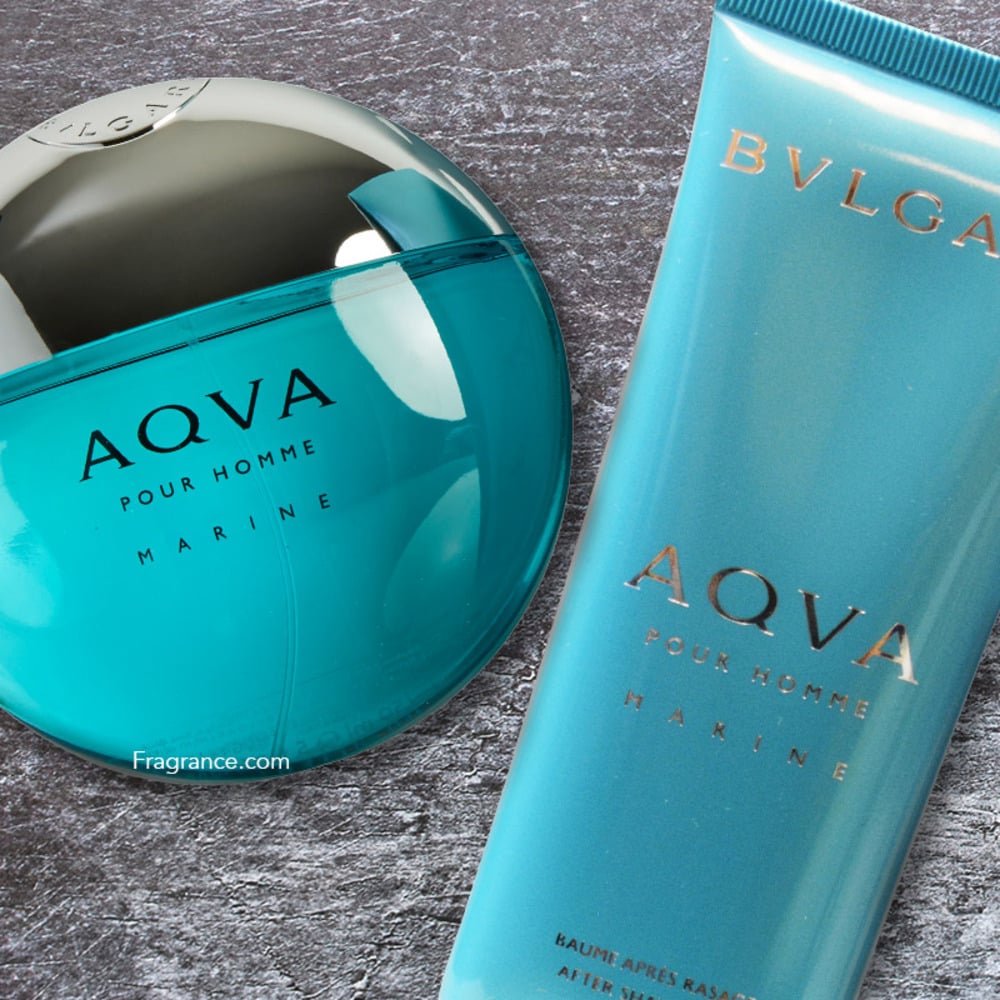 Bvlgari's AQVA series has endured well over a decade, and the original, launched in 2005, spurred on a steady slew of lip-smacking successors! Aqva Marine, launched in 2008 is still today a winning aromatic aquatic scent for men, and one that YOU should have in your wardrobe!
Harnessing the scent of the sea, Aqva Marine is brimming with notes of posidonia seaweed… this forms the backbone upon which it's abundant fresh and crisp notes are perched. The scent opens with bergamot and orange blossom, and is imbued with rosemary which gives it a nice green slant. White cedar in the base anchors it to the skin for many hours. The sharp oceanic and ozonic coolness washes over you in waves. A thirst-quenching, brisk and uplifting tonic, Aqva Marine is perfect for school, the office or casual daytime wear, and at night, its the prefect accompaniment to a crisp white shirt and jeans.
Bvlgari continue to explore the fathomless sea with other flankers of Aqva, and all are worth checking out. Their freshness and marine saltiness make for an excellent all-rounder!