When the temperature drops most of us blokes use this as an excuse to break out the colognes which bring comfort and familiarity. What partner wouldn't want to cuddle up close as the days grow short and night grow cold? So to usher in the start of the mild-weathered months, we're compiling 10 Mens fragrance suggestions which come alive in the cold!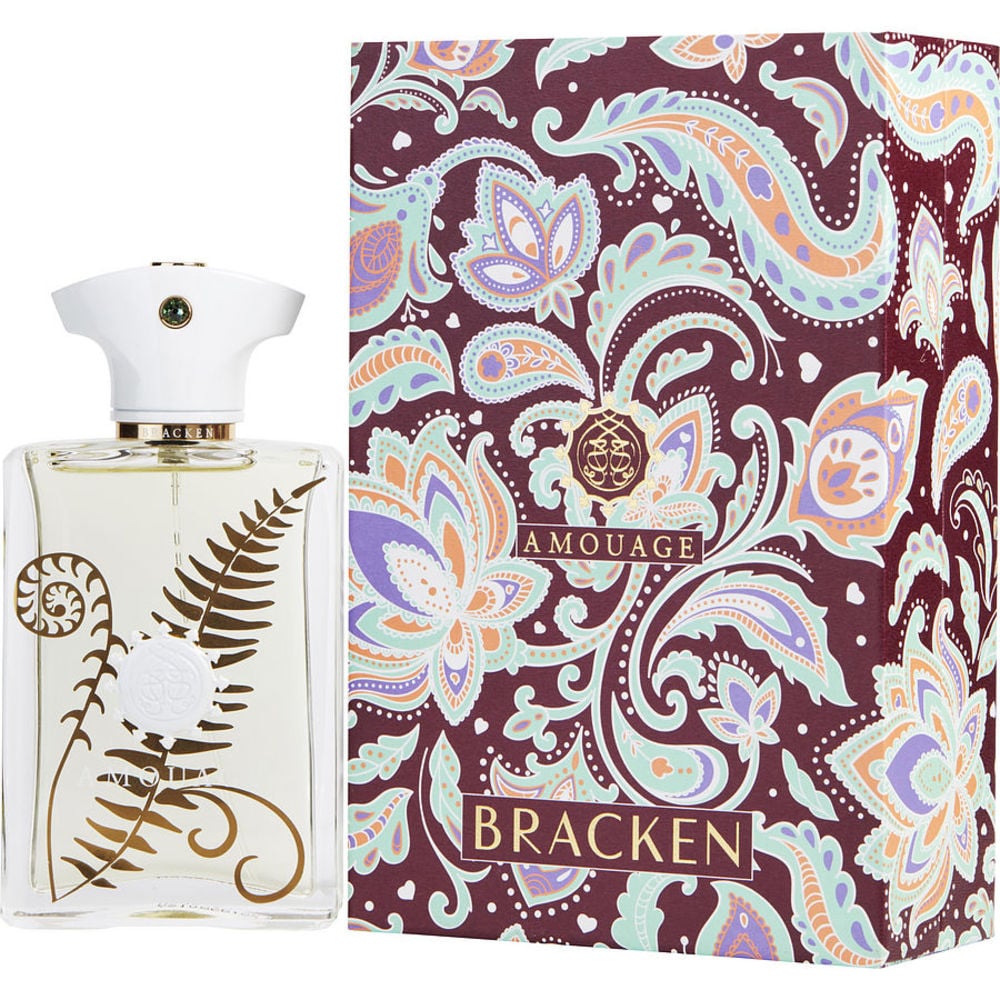 Classified as an aromatic "fougere", the term gets it's name from the French work "fern", and refers to a type of scent which is damp, earthy and green - much like a forest floor after the rain. Amouage Bracken - as the name might suggest - encapsulates a sense of earthy groundedness - cypress, lavender, clove, geranium, sandalwood, cedar and cinnamon lend a touch of wood and spice to a scent which feels like fall/winter in a bottle!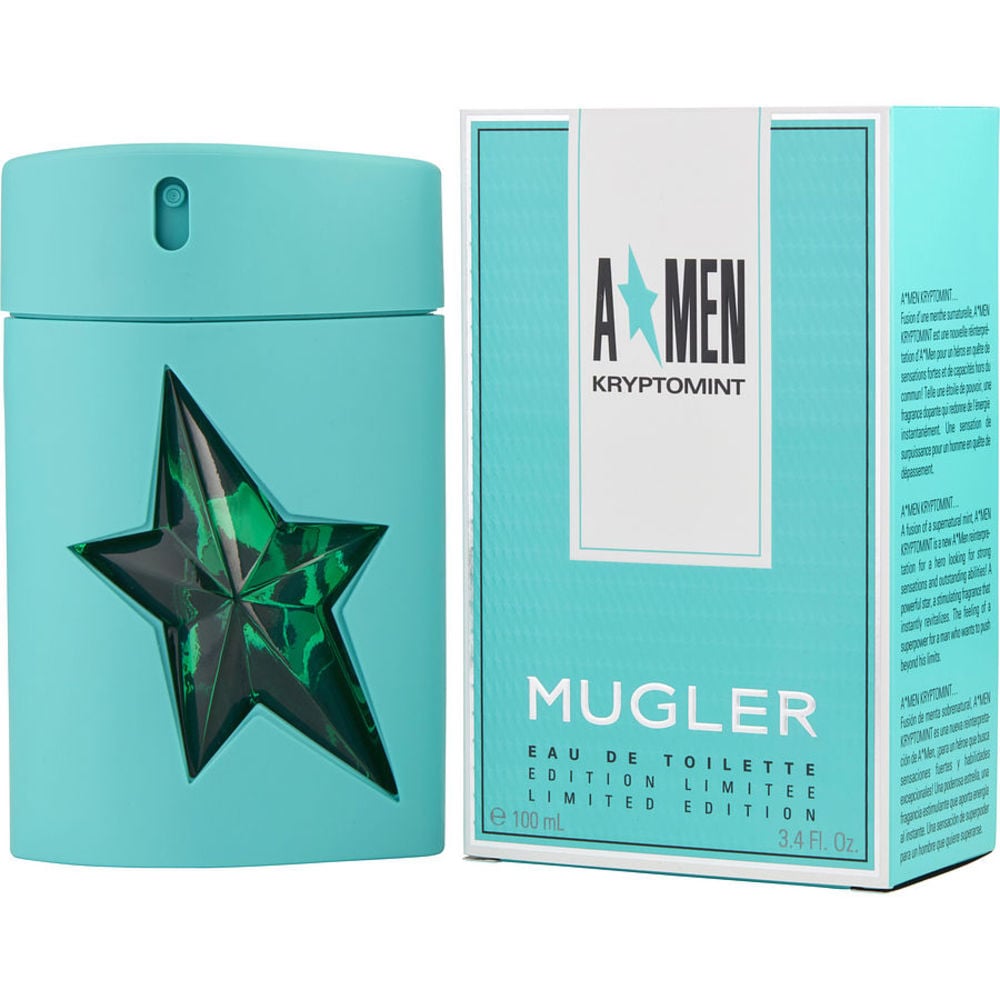 A shining star in the Mugler universe, Kryptomint is a play on the "kryptonite" name, and it will indeed make some weak at the knees! The delicious heart of patchouli, tonka bean, dark chocolate and egyptian geranium is swathed in a green peppermint shroud… it feels brisk and uplifting like sharp mountain air, but has all the warmth and trimmings of home in the dry down. Absolutely addictive stuff!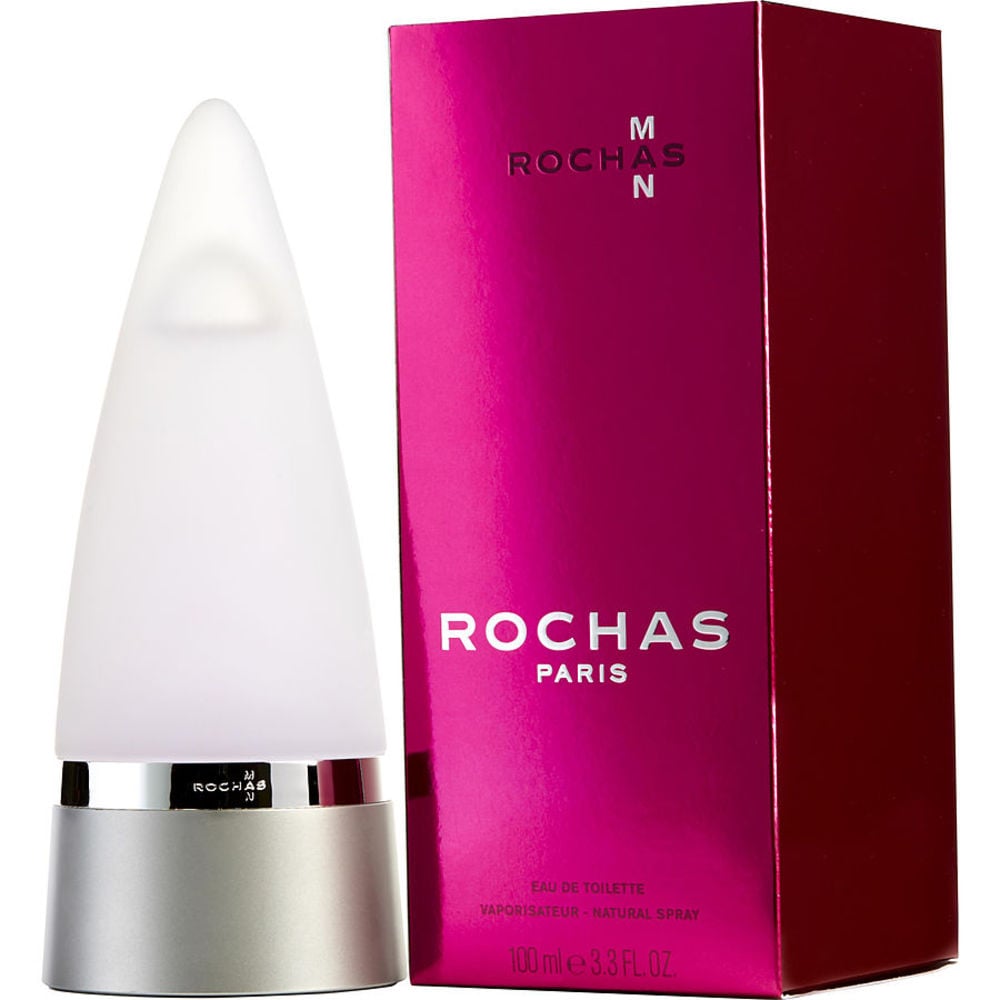 Known for its scrumptious saccharine quality, Rochas Man not only looks smashing in it's frosted glass bottle, but also ticks all the boxes as far as performance goes! With lavender, raspberry, vanilla and cappuccino notes, this masculine scent harnesses the smells of sitting by an open fire in a cosy cafe. It's unique gourmand feel brings with it a feeling of comfort and tenderness. A great choice for cosy catchups with friends during the day!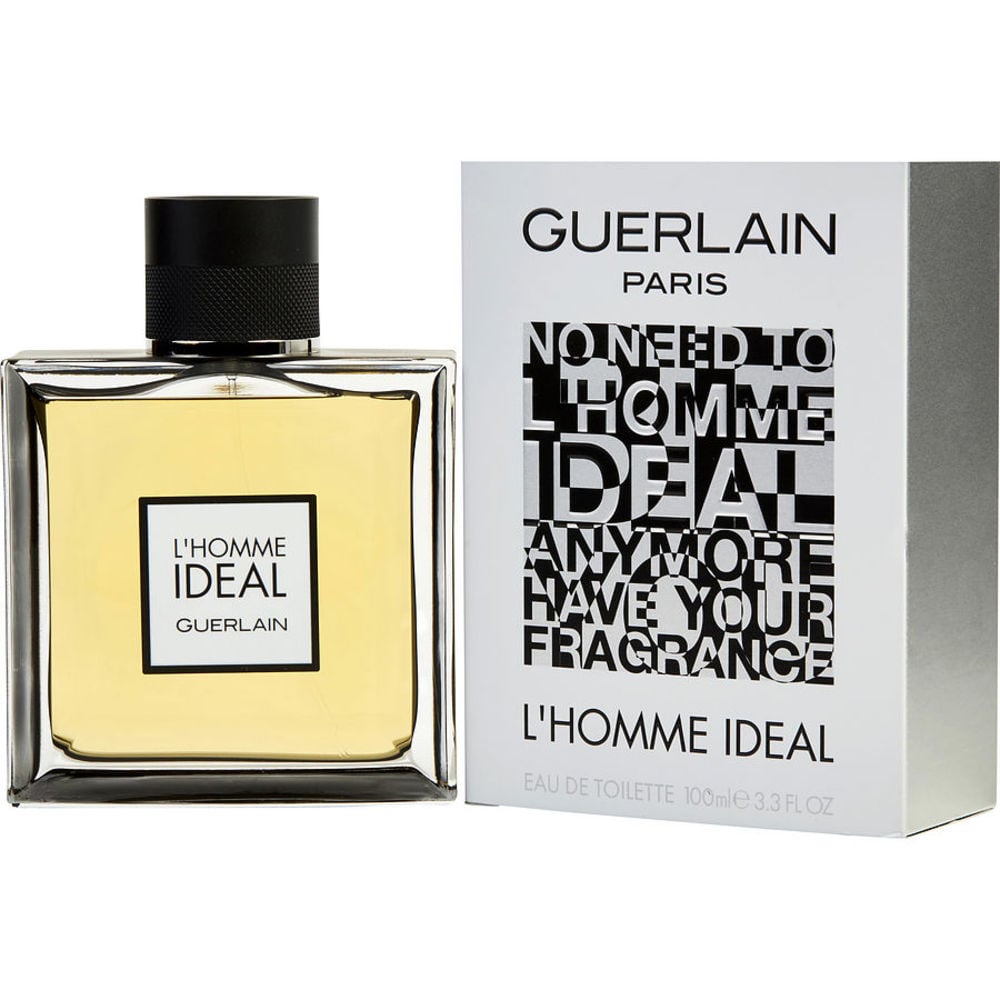 Don't you just love a long-lasting scent for men? Finally a cologne concentration that promises to last - and this one does just that! Mouth-watering praline, sweet almond, red cherry, creamy tonka, incense and vanilla make this masculine a cornucopia of warmth and attractiveness. Certain to make an impact in the cold weather, l'Homme Ideal has great projection and longevity.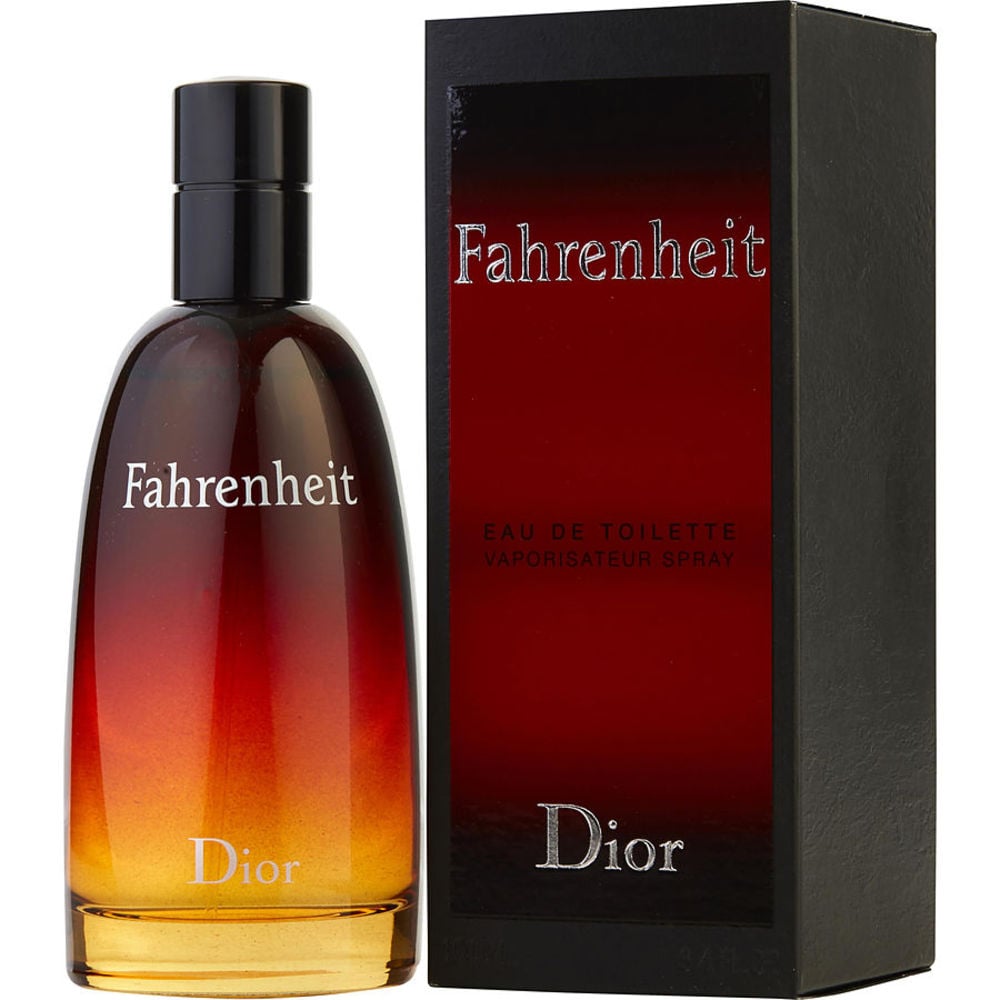 A perfume classic straight out of the last century! Fahrenheit earned its name for its combustable warmth… a marriage of nutmeg, cedar, sandalwood, amber, patchouli, musk and vetiver which has a petroleum-like vibe. Sexy, mysterious and rugged, Fahrenheit has been setting hearts alight since 1988!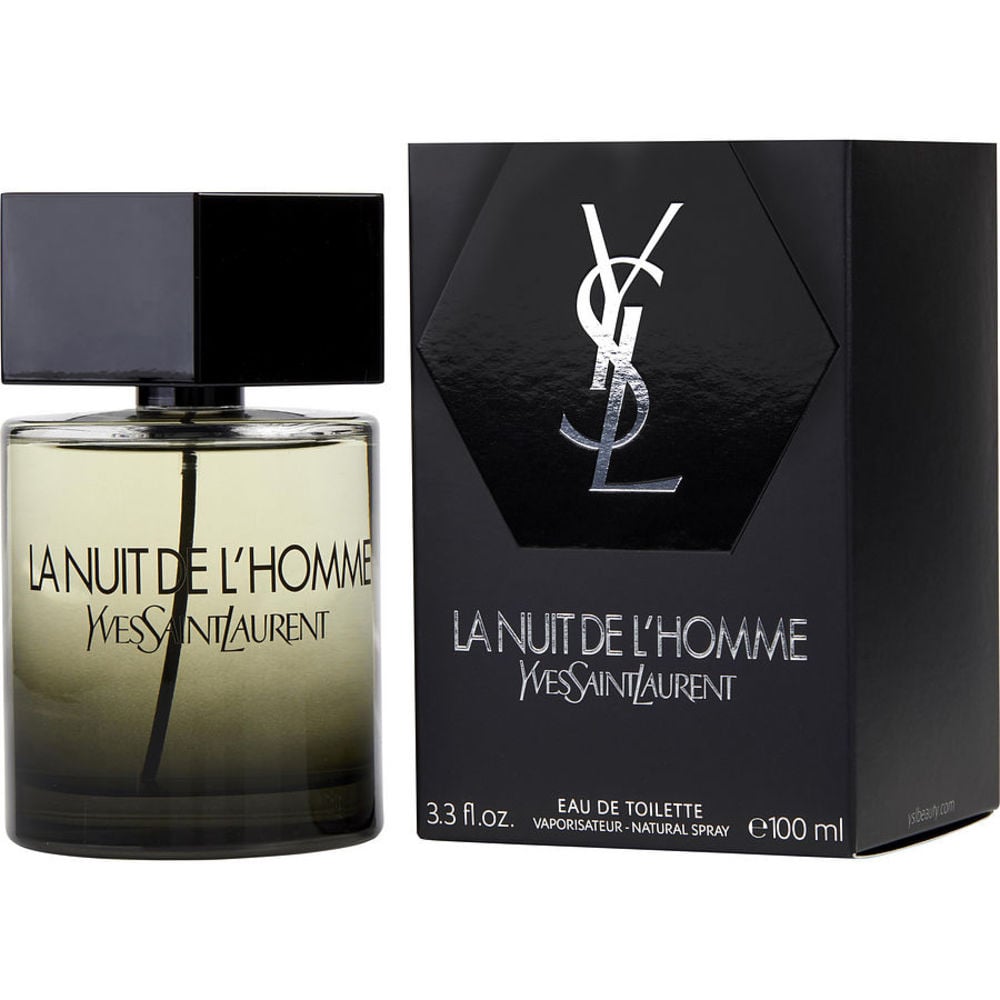 A woody spicy blend that was launched as a YSL L'Homme flanker, Lau Nuit de l'homme has an explosive spicy accord which reveals cardamom, cumin and cedar. It feels just the fit for winter nights on the town… striking the perfect balance between opulence, elegance and sensuality. A bold compliment-getter, it also has a tenderness that few men's scents offer today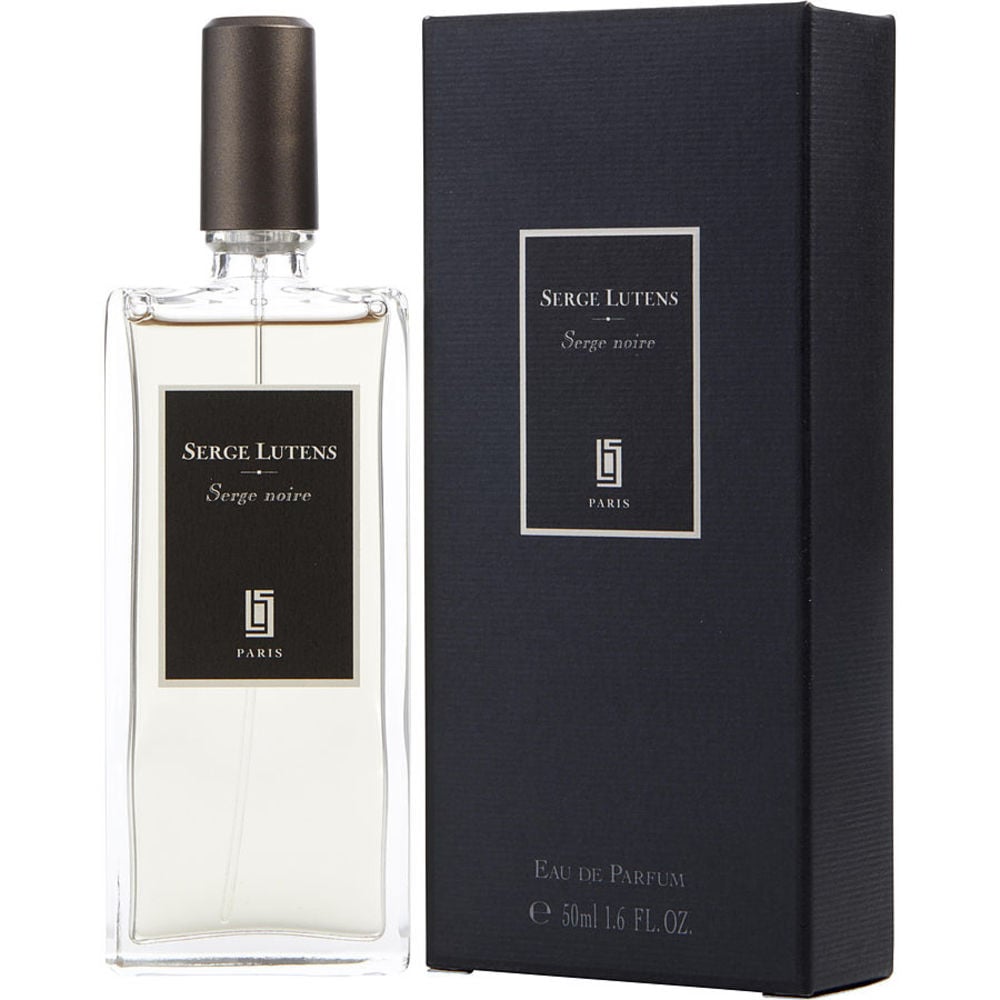 Serge Noire is an artful perfume rendering of smoke, ash and wood which has an almost Gothic vibe. … flashes of wood and spice which take on an almost saccharine feel, but then swiftly taper away into a more sinister amalgam that brings to mind decomposition and decay. Some time later, the scent evolves once more and a lovely dry woody incense emerges which inspire mental images of gloomy churches burning resinous stones in concealed censers. There is a thread of warm amber, patchouli and cosy cinnamon that press up from below. Perfect winter warmth.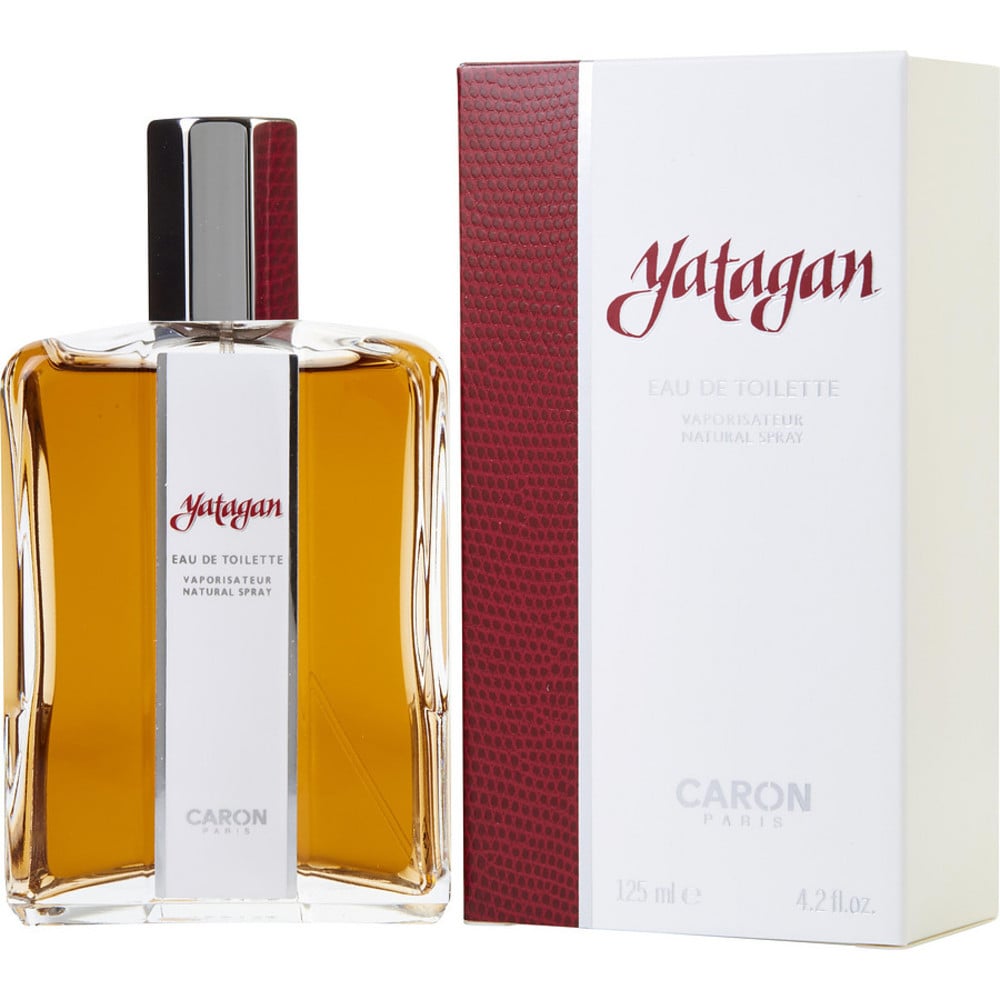 Yatagan's immediate appeal lies in the beautiful mediterranean blend of oriental and woody accords. It embraces coniferous woods in the opening - sappy green needles of pine collide with aromatic nuances such as lavender, basil, mint and watercress. But moments later, a deeply satisfying arrangement of precious woods shift to the fore which reassert its masculinity. They are somewhat diaphanous, allowing resinous ambery facets and animalic notes of castoreum and musk to peek through. The perfume is underpinned by a strong, earthy backbone of patchouli and incense, which lend a complex richness to this scent. Strength and power in a bottle!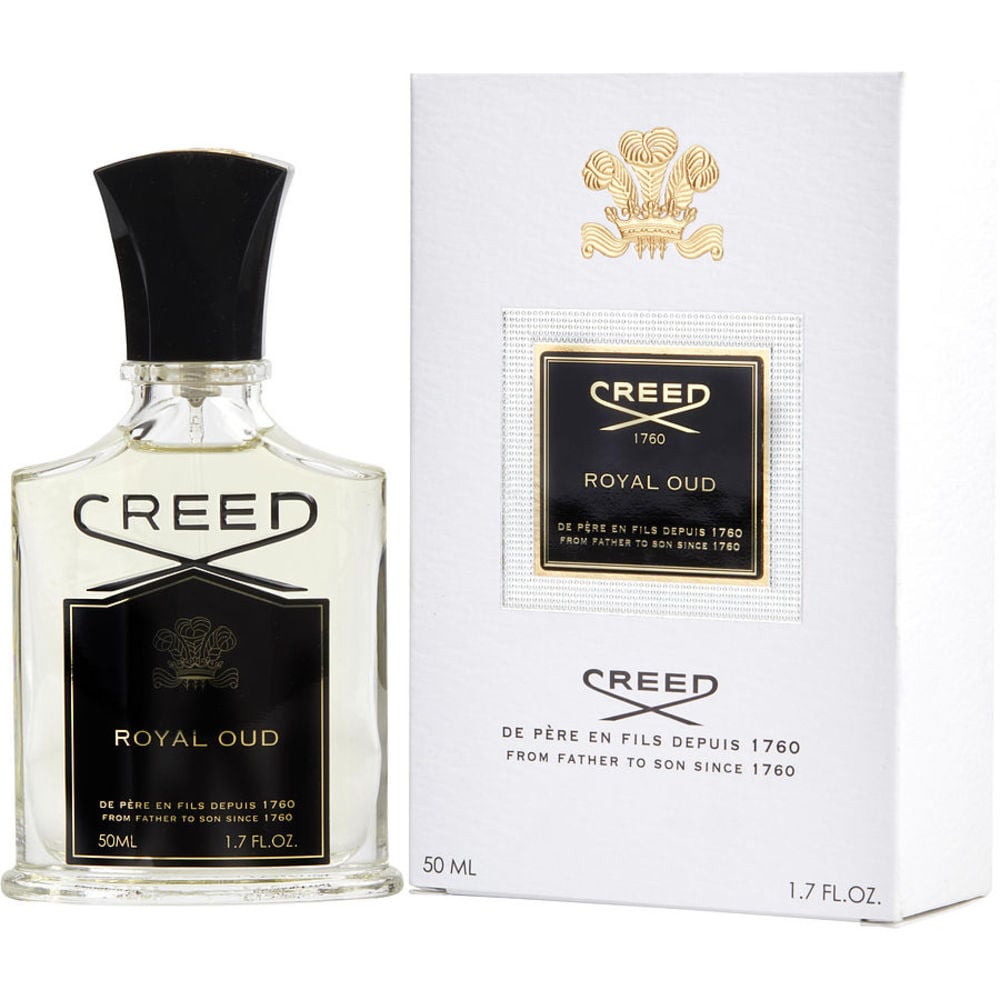 Warm cedar and fragrant sandalwood provide an enchanting backdrop against which the precious material Oud is featured. Royal Oud opens with a shimmer of citrus and a prickle of pepper, before a toasty, lightly smoked melange of woods shifts forward. It smells distinguished and luxurious. A delectable trail of galbanum, tobacco-like spices, and commanding musks round off a scent that would not be out of place worn in a Persian palace. Make it your mid-winter 'go-to'!
While December temperatures haven't exactly reached frigid lows, dreaded winter weather will be here sooner than we know it. And as we begin to ward away the winter cold with indoor heat and bundles upon bundles of layers, our skin can become dry and chapped from the constant exposure to the drying heat, and not to mention the icy cold air.
To maintain healthy winter-ready skin, exfoliation is one crucial step to add to your routine. But as routinely you shed away dead and flaking skin, it's also important to replenish your face with essential hydration as well. Failing to moisturize can only leave your skin dehydrated, and not to mention plagued with fine lines and wrinkles overtime. Yikes!
For better (and easier!) moisturization habits, it's wise to introduce some hydrating creams and products to your daily regimen, being that they can keep skin supple, and not to mention buttery smooth. Not sure what kind of toners and lotions to invest in? Here's seven hydrating essentials, sure to beat the winter chill.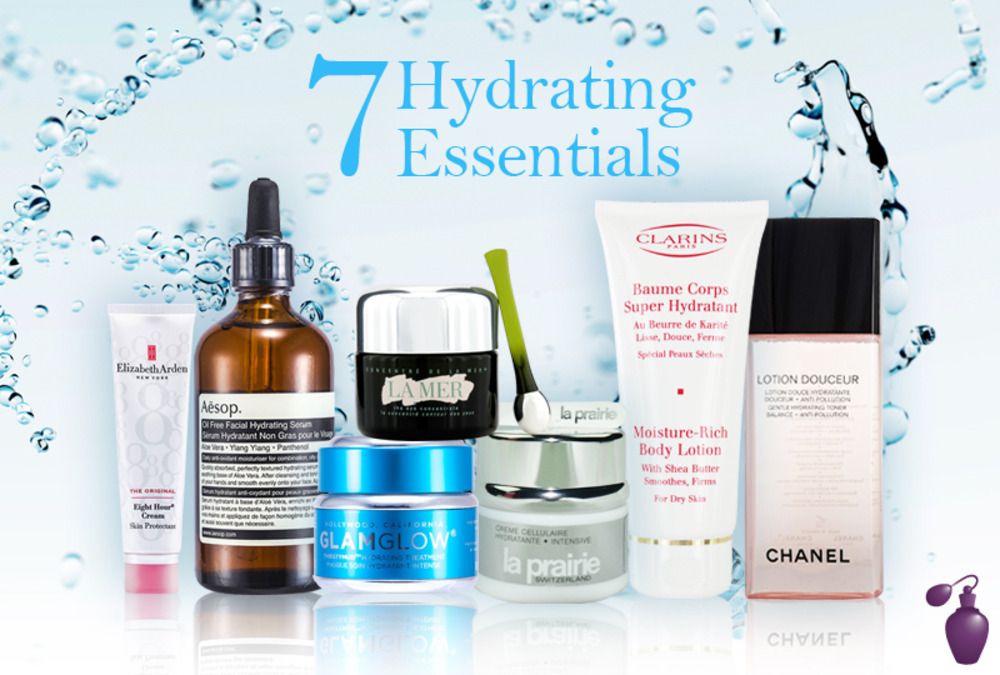 For A Hydrating Cream
Unlike your spring and summer creams, which offer lightweight and effective moisture, winter creams are often thicker in consistency. So, to use such creams properly, you'll want to layer them over serums and facial oils, throughout the day.
For an intensively moisturizing product that lasts for a complete 16 hours, the firming and hydrating La Prairie Time Release Moisture Intensive Cream ($127.99), can be applied on your face both day, and night.
For A Superpowered Toner
Even your daily toners can provide moisturizing benefits essential for healthy skin function. For a moisturizing boost that won't irritate sensitive skin types, trust the Chanel Lotion Douceur Gentle Hydrating Toner ($48.99) to give skin that silky and noticeably smoother feel.
For Softening Serum
To give your creams a helping hand, the Aesop Oil Free Facial Hydrating Serum ($89.99) brings nourishing aloe, antioxidants and Vitamins right to your complexion.
For A Moisturizing Facial Treatment
Aside from creams and serums, facial treatments like masks can perk up dried and dehydrated skin in no time. But being that dried skin can also be extremely sensitive (and painful), it's important to treat your skin with caution.
For a mask that won't leave your complexion sore and irritable, the Glamglow Thirstymud Hydrating Treatment ($58.99) leaves your face glowing, and free of unbearable dryness.
For Softer Lips
Like most parts of our face, our lips are not immune from frustrating dryness. So to keep your pucker supple and totally kissable, use the Elizabeth Arden Eight Hour Cream Tube ($22.99), for maximum protection at all times
For Eyes
Being that the skin around your eyes is the thinnest, it's important to treat your peepers to some essential moisture. For an eye cream that both hydrates and protects your eyes from signs of aging, the La Mer The Eye Concentrate ($239.99) leaves the eyezone luminous and healthy.
For A Softer Body
While we're so quick to treat our complexion to moisturizing products, it's important to note that the skin surrounding our body can get neglected in the process. To treat your arms and legs to a burst of beneficial moisture, the Clarins New Moisture-Rich Body Lotion ($35.99) employs softening shea butter, to both smooth and treat dry skin.
With fashion, we can predict the future trends by paying close attention to the trends on the runways at fashion week, but with fragrance, there is no...showcasing or presentation of spring or fall 2013 scents, they just are, and the seasons trends...well thats for you to figure out.
But here we are, we did it for you! One of the predictions for fragrances in the autumn-winter of 2013/2014 are fragrances that are made up of wood accords.
Fragrances with wood accords are those with the rich spice of oud, softened with a partnership with rose. Check out these 4 wood-y scents that pair up perfectly with some other fruity, floral, and fantastic notes.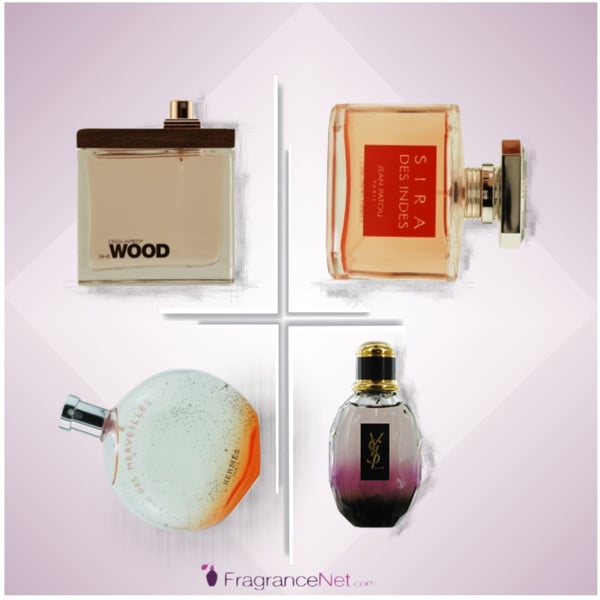 SheWood perfume by Dsquared2, a dynamic perfume that mixes floral notes with contrasting influences, like cedar wood, working well together creating a truly unique identity in the fragrance. Violet leaves and blossoms mingle with jasmine petals, contrasting with musk, cedar wood, lemon, and more.
Sira Des Indes perfume by Jean Patou is a resonant and exotic scent for women that radiates casual satisfaction. It's a traditional yet evocative choice that brings together a perfect balance of floral notes with hints of pear, musk, amber, bergamot, vanilla, pink berries, cardamom, and banana accords. It's spicy, with a bit of sweetness.
Hermes eau des Merveilles is a scent that wraps you around it's finger and transfers you into a happy place, a fancy place. Imagine an amber woody chord that portrays a sparkling femininity. This Hermes fragrance is an intimate and delicate scent, a happy fragrance that truly is charming.
Parisienne A L'Extreme perfume by Yves Saint Laurent is a sexy, seductive, and really exciting fragrance. Powdery and intoxicating, the composition of this mysterious, tempting scent is made of up notes of vanilla and blackberry, violet and rose, with warm accords of patchouli, suede and musk. Sexy scent for a sexy lady!