While December temperatures haven't exactly reached frigid lows, dreaded winter weather will be here sooner than we know it. And as we begin to ward away the winter cold with indoor heat and bundles upon bundles of layers, our skin can become dry and chapped from the constant exposure to the drying heat, and not to mention the icy cold air.
To maintain healthy winter-ready skin, exfoliation is one crucial step to add to your routine. But as routinely you shed away dead and flaking skin, it's also important to replenish your face with essential hydration as well. Failing to moisturize can only leave your skin dehydrated, and not to mention plagued with fine lines and wrinkles overtime. Yikes!
For better (and easier!) moisturization habits, it's wise to introduce some hydrating creams and products to your daily regimen, being that they can keep skin supple, and not to mention buttery smooth. Not sure what kind of toners and lotions to invest in? Here's seven hydrating essentials, sure to beat the winter chill.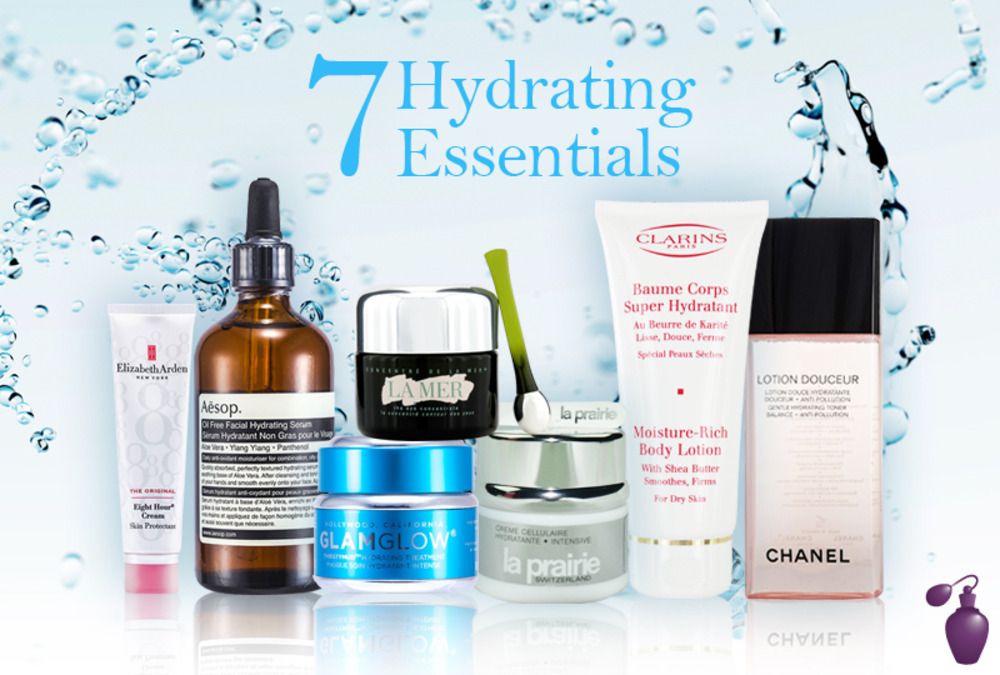 For A Hydrating Cream
Unlike your spring and summer creams, which offer lightweight and effective moisture, winter creams are often thicker in consistency. So, to use such creams properly, you'll want to layer them over serums and facial oils, throughout the day.
For an intensively moisturizing product that lasts for a complete 16 hours, the firming and hydrating La Prairie Time Release Moisture Intensive Cream ($127.99), can be applied on your face both day, and night.
For A Superpowered Toner
Even your daily toners can provide moisturizing benefits essential for healthy skin function. For a moisturizing boost that won't irritate sensitive skin types, trust the Chanel Lotion Douceur Gentle Hydrating Toner ($48.99) to give skin that silky and noticeably smoother feel.
For Softening Serum
To give your creams a helping hand, the Aesop Oil Free Facial Hydrating Serum ($89.99) brings nourishing aloe, antioxidants and Vitamins right to your complexion.
For A Moisturizing Facial Treatment
Aside from creams and serums, facial treatments like masks can perk up dried and dehydrated skin in no time. But being that dried skin can also be extremely sensitive (and painful), it's important to treat your skin with caution.
For a mask that won't leave your complexion sore and irritable, the Glamglow Thirstymud Hydrating Treatment ($58.99) leaves your face glowing, and free of unbearable dryness.
For Softer Lips
Like most parts of our face, our lips are not immune from frustrating dryness. So to keep your pucker supple and totally kissable, use the Elizabeth Arden Eight Hour Cream Tube ($22.99), for maximum protection at all times
For Eyes
Being that the skin around your eyes is the thinnest, it's important to treat your peepers to some essential moisture. For an eye cream that both hydrates and protects your eyes from signs of aging, the La Mer The Eye Concentrate ($239.99) leaves the eyezone luminous and healthy.
For A Softer Body
While we're so quick to treat our complexion to moisturizing products, it's important to note that the skin surrounding our body can get neglected in the process. To treat your arms and legs to a burst of beneficial moisture, the Clarins New Moisture-Rich Body Lotion ($35.99) employs softening shea butter, to both smooth and treat dry skin.
With fashion, we can predict the future trends by paying close attention to the trends on the runways at fashion week, but with fragrance, there is no...showcasing or presentation of spring or fall 2013 scents, they just are, and the seasons trends...well thats for you to figure out.
But here we are, we did it for you! One of the predictions for fragrances in the autumn-winter of 2013/2014 are fragrances that are made up of wood accords.
Fragrances with wood accords are those with the rich spice of oud, softened with a partnership with rose. Check out these 4 wood-y scents that pair up perfectly with some other fruity, floral, and fantastic notes.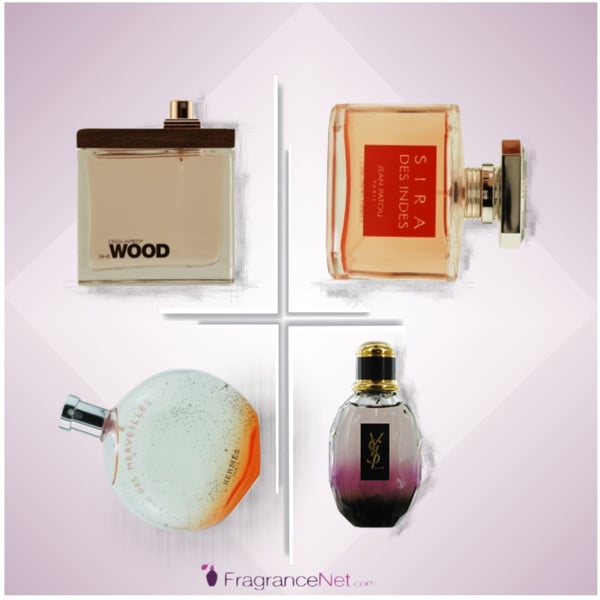 SheWood perfume by Dsquared2, a dynamic perfume that mixes floral notes with contrasting influences, like cedar wood, working well together creating a truly unique identity in the fragrance. Violet leaves and blossoms mingle with jasmine petals, contrasting with musk, cedar wood, lemon, and more.
Sira Des Indes perfume by Jean Patou is a resonant and exotic scent for women that radiates casual satisfaction. It's a traditional yet evocative choice that brings together a perfect balance of floral notes with hints of pear, musk, amber, bergamot, vanilla, pink berries, cardamom, and banana accords. It's spicy, with a bit of sweetness.
Hermes eau des Merveilles is a scent that wraps you around it's finger and transfers you into a happy place, a fancy place. Imagine an amber woody chord that portrays a sparkling femininity. This Hermes fragrance is an intimate and delicate scent, a happy fragrance that truly is charming.
Parisienne A L'Extreme perfume by Yves Saint Laurent is a sexy, seductive, and really exciting fragrance. Powdery and intoxicating, the composition of this mysterious, tempting scent is made of up notes of vanilla and blackberry, violet and rose, with warm accords of patchouli, suede and musk. Sexy scent for a sexy lady!
It's not even winter (officially) just yet, but we are already dreaming of sporting the Spring 2013 beauty trends, le sigh. That's when we stopped and said, there are plenty of these spring trends we can wear now, with ease. So whether you're ready now or 6 months from now, check out our fave spring 2013 beauty looks and how you can get the them for less!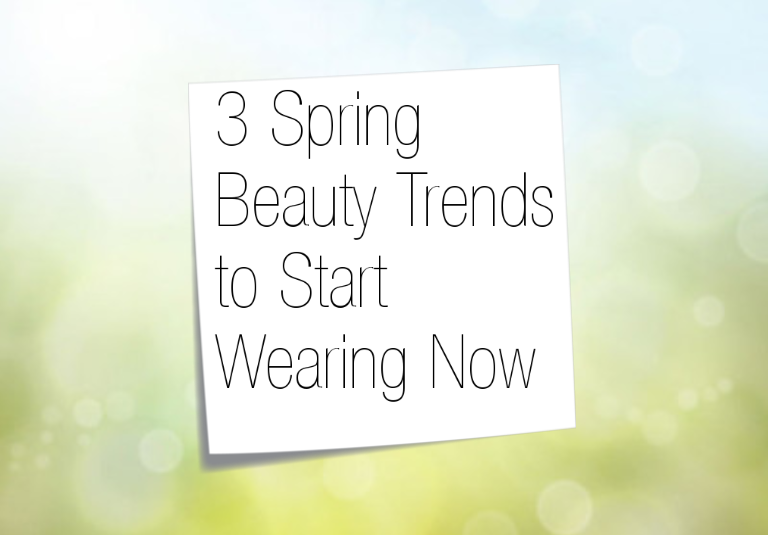 The NUDE LIP, as seen at Alice & Olivia's Spring 2013 presentation, works from day to night, and literally can be worn by anyone! Models at the presentation showed off a glossy, nude lip look paired with mod eyes and hair. To wear it now, simply swipe on a nude lip color...a few select faves or ours are colors like Yves Saint Laurent's golden gloss shimmering lip gloss in simply gold, Bourjois rose sexy plumping lip gloss, and Yves Saint Laurent smoothing lip gloss in #13. 
On to the next one, shall we? Blue eyeshadow was all over, everywhere on the runways for Spring 2013, and we want, so badly, for this look to work for you too! Well, you can easily find inspiration in Monique Lhuillier's mermaid inspired collection. The hue is fresh and modern and paired with a nude lip, nude face, and simple hair, the trend can definitely work for the winter, but may we suggest a liner or not such a pigmented hue. A few products we love, that you can get for less to achieve this look? Try Anna Sui's eye color accent shadow in #002, a baby powder blue hue with fine texture and perfectly glides onto skin. Try the color trend on your lashes if you dare, with Anna Sui's eyelash and eyebrow color, ideal for matching your hair, outfit or mood. 
The next trend is not a trend at all by us, but an absolute necessary beauty look for all seasons, no matter, winter, summer, fall, or spring. Full lashes are gorgeous, gorgeous, gorgeous and being all decked out with full lashes, like the models at Zac Posen during his Spring 2013 collection, make us want to incorporate this look on a daily basis. Mascara musts we love are Christian Dior's Diorshow Extase Instant lash plumping mascara, Clarin's Wonder Volume mascara, and lastly, Lancome's hypnose no. 01 noir hypnotic mascara. For even more volume and dramatic effect, add a few false lashes and voilà! 
Stick straight hair, as seen as Carlos Miele's spring runway show, showed off a sleek, sophisticated lock look that gave off a mature and elegant hairstyle. Simple yet subtly sexy, straight locks are perfect for that girl who can't spend too much on her hair and is always on the go. Prep your hair with a silky straightening shampoo and conditioner formula, Chi's Royal Treatment real straight products are miracle products, you can check it out and try those out here. Then, you'll need to get yourself a great straightening iron tool, we've got a few high quality ones, in my opinion, Amika or Croc irons work the best!
What do you think of these spring beauty trends? Will you be playing around with them this season?