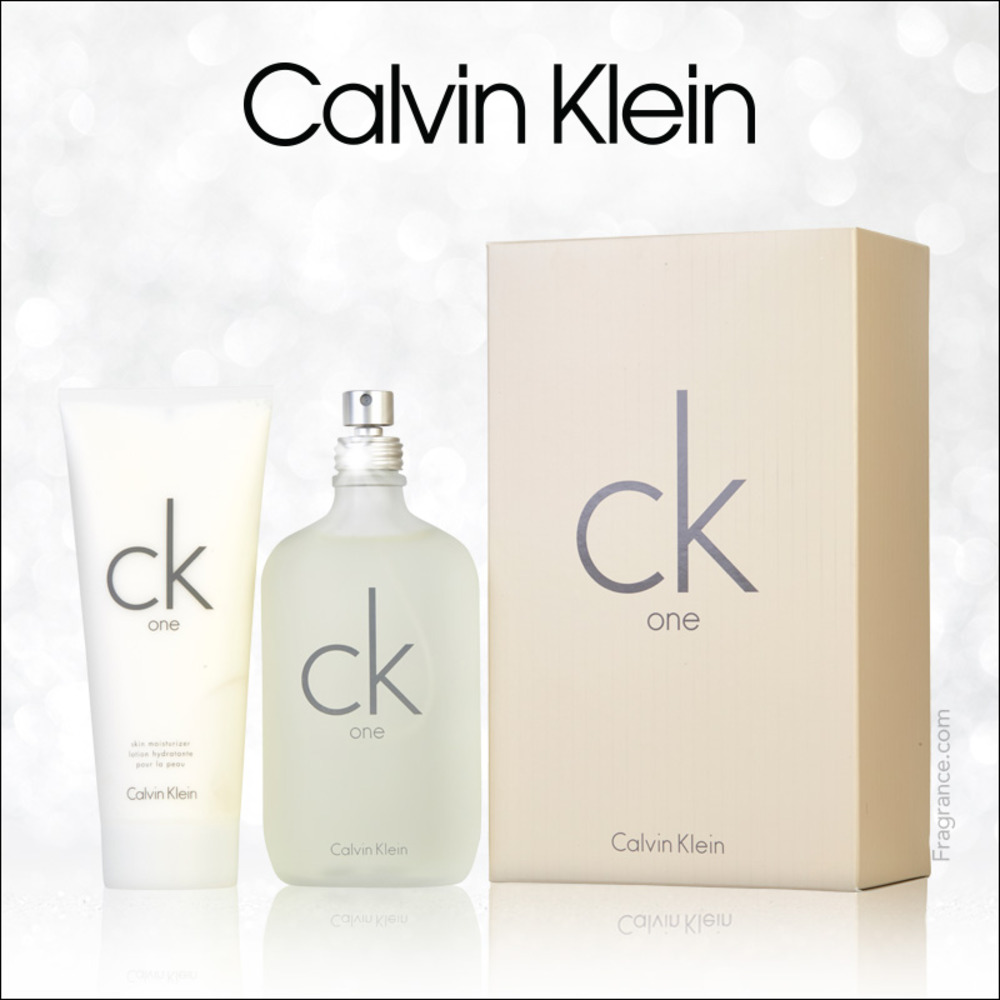 Most people, at some time or another, have been introduced to CK One - Calvin Klein's best-selling fragrance chock full of universal appeal. Few scents have managed to unite the sexes in the same way CK One does!
Introduced in 1994, CK One remains at the top of its class. Its masterful composition transcends age and gender; it is celebrated the world over as a scent to be shared between all people. One scent for One race … that is, the human race.
CK One explores olfactory androgyny, and started a unisex trend in perfumery in the mid-90s that we're still seeing today. With notes that run the gamut from pineapple to papaya and violet to sandalwood, CK One is revered by men and women alike.
It has a fresh aquatic quality that's as bracing as an arctic breeze, yet it's as sunny and exciting as a sultry spring fling! Its energizing citrus opening dries down to a wonderful aromatic woody/musky base, and it radiates a general sense of vitality and well being.
CK One is a great "go-to" scent and can be worn anywhere, anytime. It is also available in a generous 6.7 oz. flacon which will allow you (and your partner, of course) the opportunity to spritz and splash with mad abandon. An essential in everyone's wardrobe!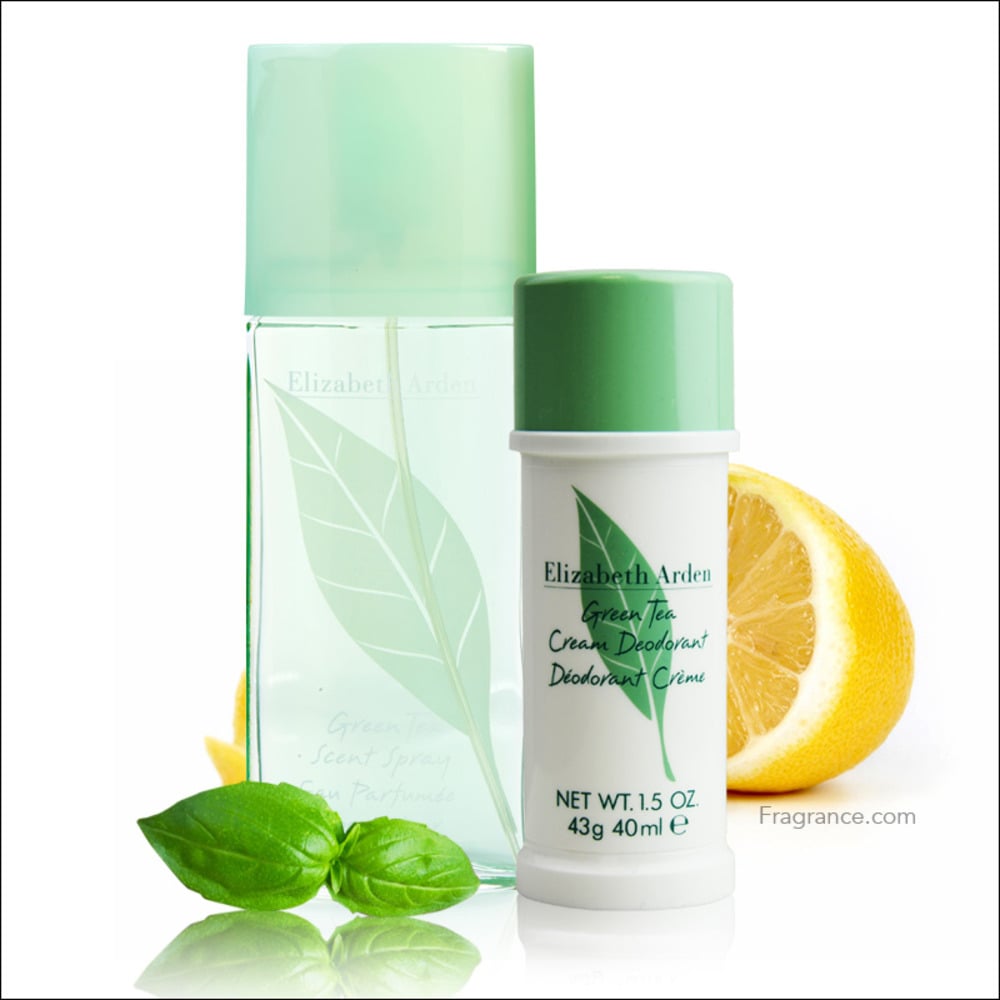 Tea fragrances are one of the most popular types of fragrances, especially green tea. You have Bvlgari Green Tea, Creed Acqua Originale Asian Green Tea and the cult classic Elizabeth Arden Green Tea, and it's numerous flankers.
When I think of green tea fragrances I instantly think of Green Tea from Elizabeth Arden. The nose behind this fragrance is the legendary Francis Kurkdjian, who is also the nose behind Jean Paul Gaultier Le Male, and My Burberry (and it's flankers) to name a few. He lends his talents to create a beautiful tea inspired fragrance loved by so many.
Green Tea is so loved because it is an effortlessly easy and beautiful fragrance. Top notes of Peppermint, Orange, Rhubarb, Bergamort and Lemon, middle Notes of Green Tea, Jasmine, Celery Seed and Carnation, and base notes of Musk, Fennel, Oakmoss, Caraway and White Amber. There is a lot going on in this fragrance, but it all blends together seamlessly and elegantly.
These tea notes dance on your skin. Being slightly sweet, green and refreshing, it works beautifully in the spring and summertime. If you want something more fitted to cooler weather look to its many flankers. (I am particularly fond of Green Tea Exotic.) On top of the beautiful fragrance you get excellent longevity and sillage. It performs beautifully in any climate and is fitting for most daytime and casual evening occasions. The other wonderful thing about this fragrance is its price point - it's incredibly affordable for such a quality fragrance!
Being an avid lover of tea fragrances I could never overlook this gem, it's a cult classic for a reason - it is a magnificent fragrance!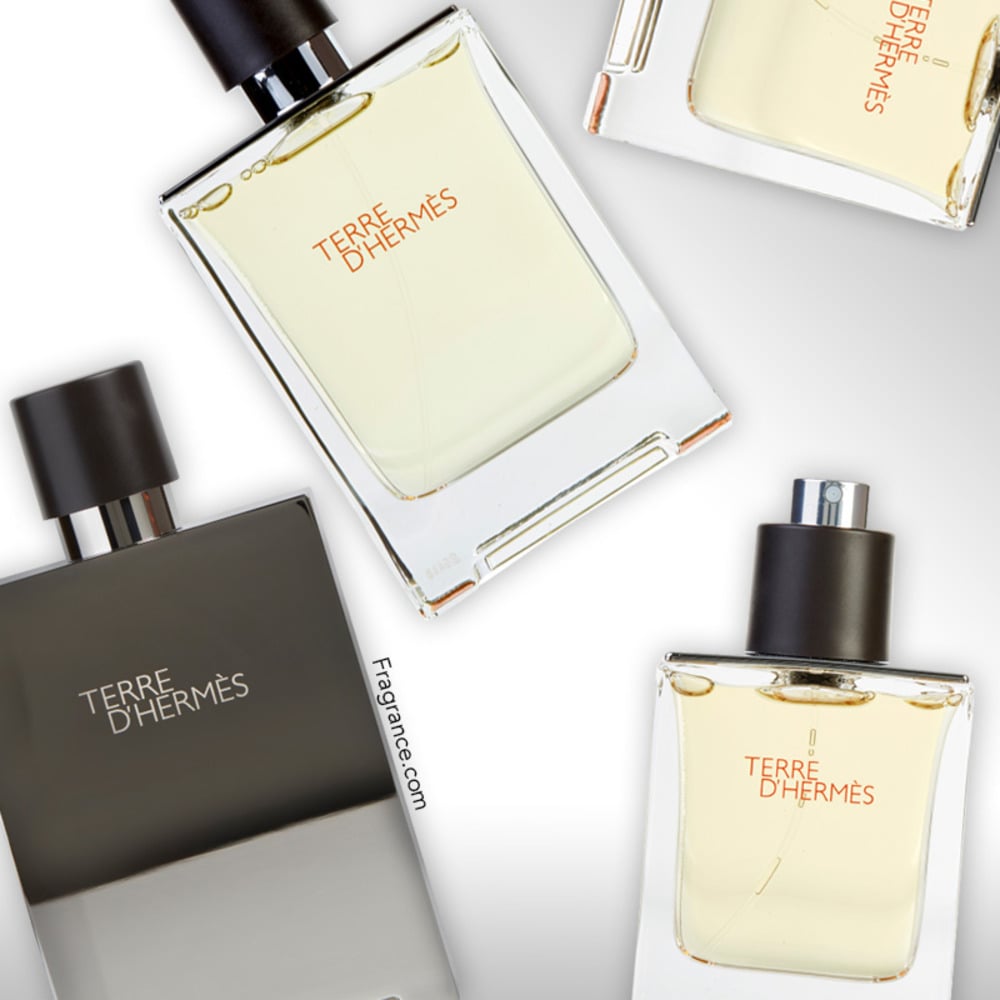 Terre d'Hermés is a fragrance triumph. Voted 'Best Fragrance of the Year' by FiFi in 2007 in the 'Men's Luxe' category, there is much to love in this weighty square-shouldered flacon!
Its opening accords of fresh green/orange citruses are sharp and refreshing, however, it quickly shifts into an unusual chocolatey/jaffa note, before some rich earthy and elemental accords come to the fore. It is the scent of a long-forgotten orange orchard that is overgrown and untameable... one that can only be reached by cutting through thick, tangled undergrowth that has flourished over several centuries through abandon and neglect. There is almost a sense of an "electrical storm" hanging overhead... a threatening heaviness, accompanied by the sharp spike of ozone in the air that declares when clouds, swollen with precipitation, are set to burst. One can detect the aroma of dusty, turned earth as it is speckled with fat raindrops... soil that is littered with over-ripe, mouldering oranges that have fallen from the green canopy above. Sound evocative? Well it didn't win global accolades for nought! Definitely a highly recommended staple in every man's collection!
Terre d'Hermes comes in two concentrations - an excellent EDT spray, and a pure parfum spray (somewhat rare amongst men's releases these days) which will last pretty much all day long.