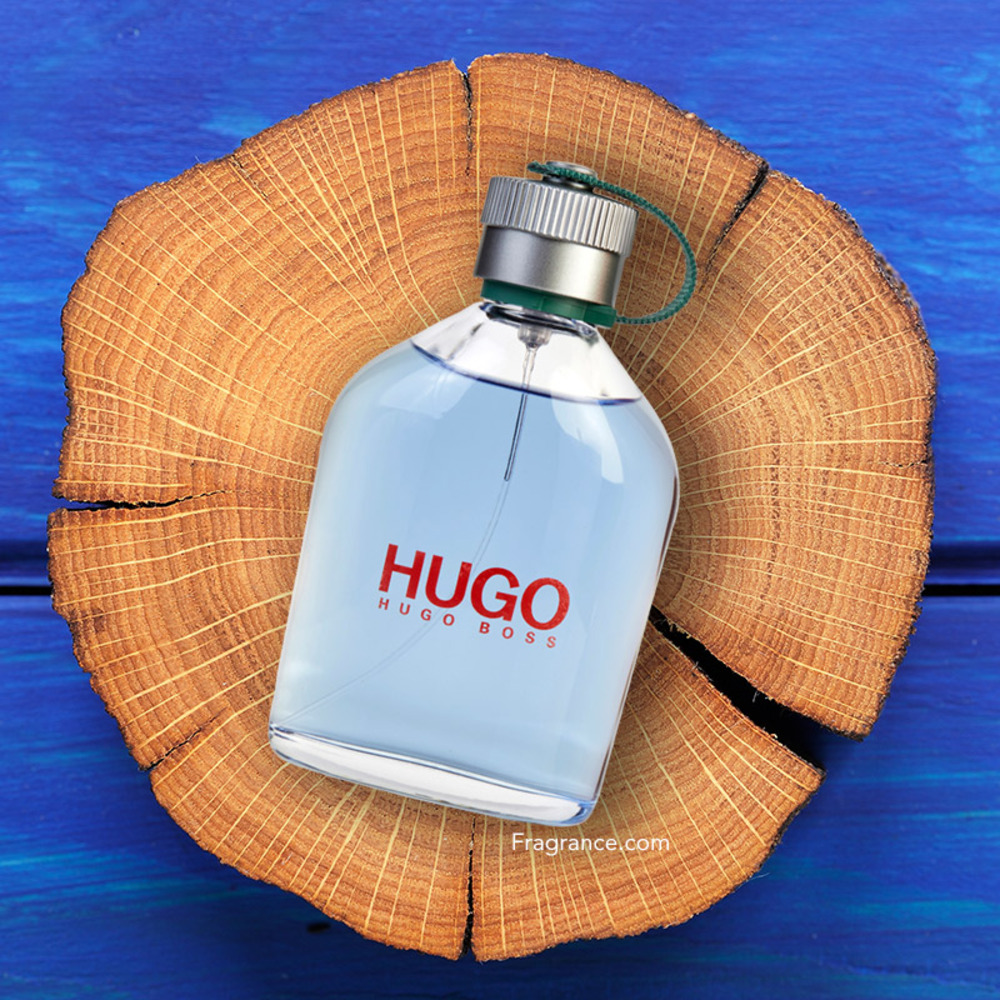 Cheeky, independent, carefree; Hugo Boss' Hugo is a youthful charmer with his sights set on having a good time!
A brisk, refreshing, aromatic scent, this fragrance embraces modernity and a sense of fun. It's crisp green apple / grapefruit flight doesn't take itself too seriously. Perhaps *the* perfect first fragrance for a young man, one can't help but enjoy it's spritely appeal.
Designed in 1995, Hugo is one of the greatest summer male fragrances of all time. It's a quickstep of fresh fruits, mint, basil, aromatic lavender and sappy pine. These accords do not rest too heavily over it's bright floral heart of jasmine, geranium and carnation. Like a verdant spring of bottomless green, Hugo is a casual scent but one which also has classic undertones Whist it's foundation is one of woods and earthy patchouli, it still manages to remain upbeat and fresh from top to bottom. Packaged in a cool canteen-shaped flacon, Hugo is all about adventure and living on the edge.
Possibly the best scent to wear with a crisp white shirt and jeans, Hugo delivers on projection and longevity, too! And gents, I'm yet to meet a woman who doesn't love this one!
Rihanna Rebelle- Bold and Sexy Gourmand Perfect for Everyday Wear.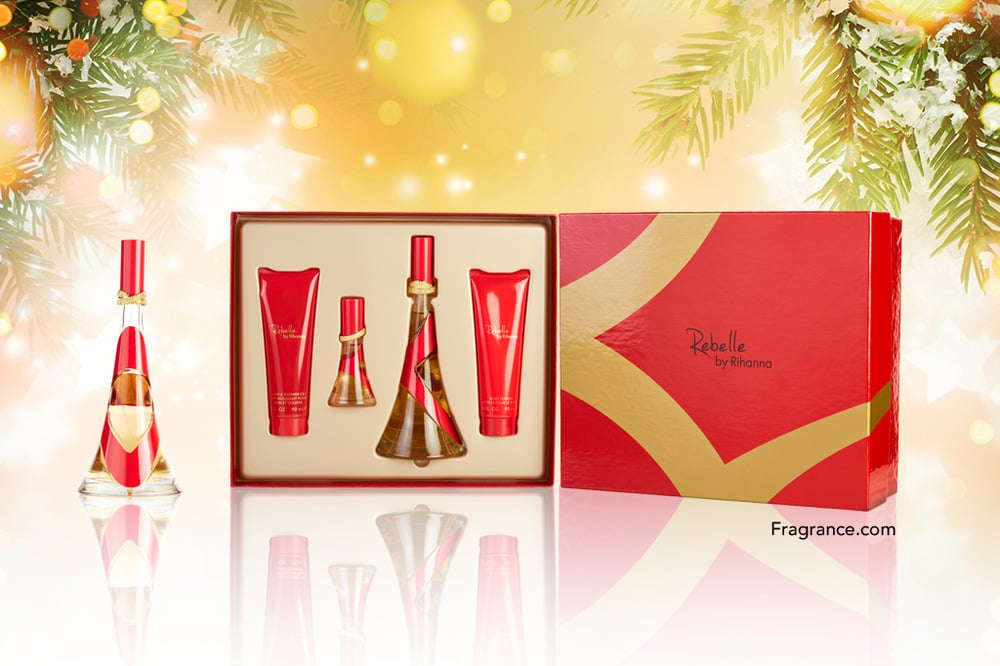 If you are like me you have a fascination, bordering on obsession with gourmand fragrances. There is nothing better than smelling sweet and delicious. The quest to find great gourmands is never ending, and a lot of times you get a lot of the same old same old, warm vanillas and overbearing chocolate notes. So when a fragrance comes along that is delicious and has a bold spin on it I get very excited.
That is where Rihanna Rebelle comes in. At first I was expecting the same familiar warm sweet syrup, but the notes in this definitely excite the senses with something new. With the notes of cacao, strawberry, vanilla orchid, coffee, ginger, and plum mingling with patchouli, musk and amber in the base- this fragrance gem holds a very creative blend of notes. Seamlessly entwined, the aromas in this fragrance form a deliciously sweet, yet somewhat bitter, cocktail of chocolate covered strawberries, with a slightly bold and spicy background. This is a beautiful gourmand fragrance that has just that added extra touch of fruitiness to make it unique, bold, sexy and special. The spiced notes in the background with the coffee take away some of the sweet edge, and the amber and cacao give it a nice rich and warm feeling. This is a sexy fragrance that anyone can were anywhere. If you love to be sexy and daring like Rihanna and also harbor a sweet tooth, give Rebelle a try!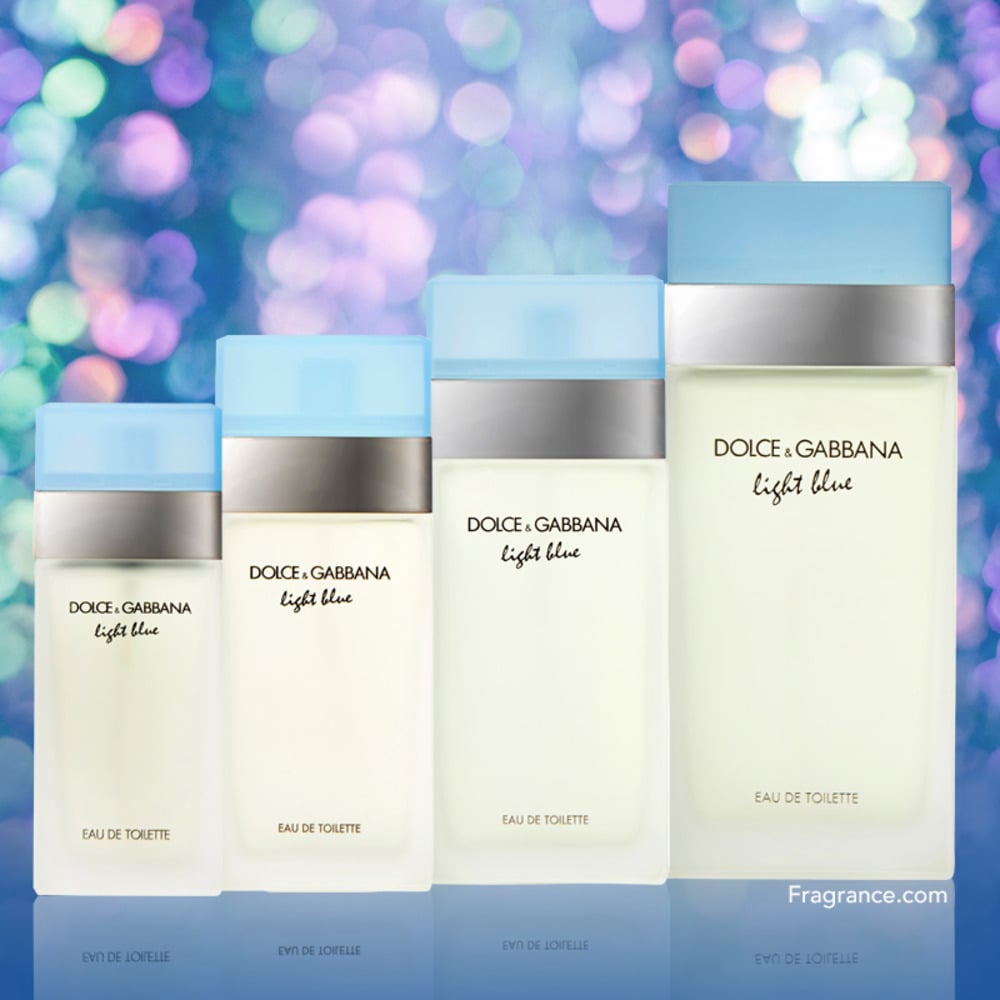 Light Blue by Dolce & Gabbana is an eau de toilette for the woman who isn't afraid to be herself. The tantalizing fragrance is as full of life as the party she is worn to. Light Blue awakens the senses with it's bursts of citrus and apple that makes it crisp and invigorating. Introduced in 2001, Light Blue has become the signature scent of countless women.
Dolce & Gabbana embodied the spirit of Italy with this joyful, bubbly fragrance with many layers. Sicilian Citron is the first robust scent revealed. It is energizing upon first spray and is the perfect feminine touch to start the day off. As hours pass an delicious layer of Granny Smith apple keeps the scent light, airy, and crisp while fresh hints of bamboo keep it delicate. Lemon, bluebell, jasmine, rose cedar wood, amber, and musk are the other notes that make Light Blue so wonderful. The many layers revealed by this fragrance is why you will be in a long-term, committed relationship with her before you know it.
This scent is great for everyday wear no matter what the season. The apple makes it perfect for fall weather, while the lemon and citron make it the ultimate spring and summer staple. Feminine,sweet and fresh, Light Blue is memorable enough to spritz for special occasions as well. Choose to wear Light Blue is choosing to feel beautiful in your skin, and be unapologetically you.