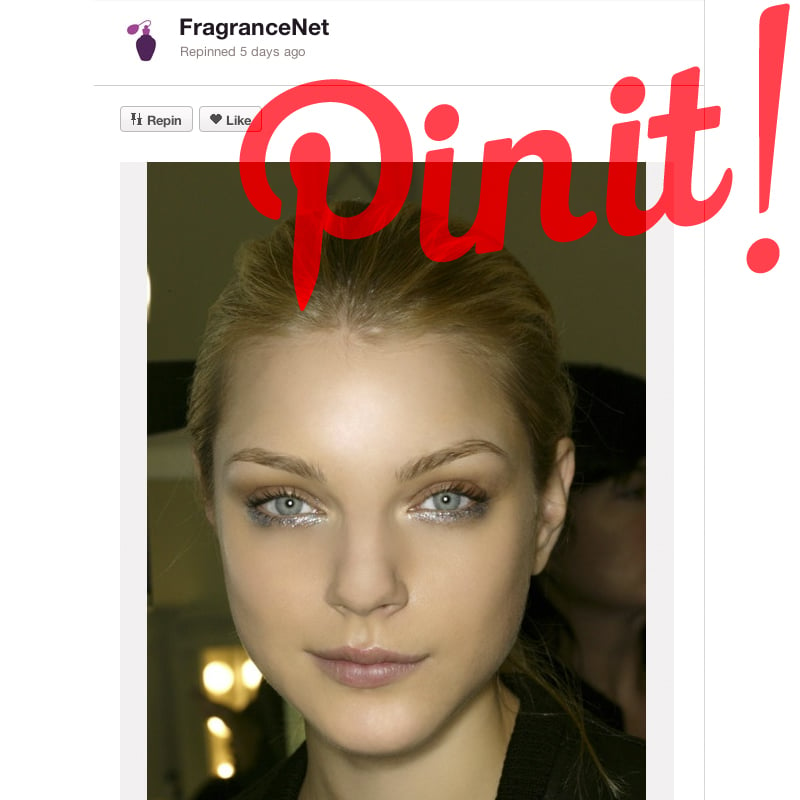 Wintery white and shimmery silver eyeliner has become quite a 'necessity' this holiday season for us, the perfect way to highlight and brighten those gorgeous eyes! Want to try out the look for yourself? Read on to see how you can get the 'ice queen' look…for less!
Want to use white or silver liner as a highlighter? Perk up those tired eyes by just lining the inner corners of your eyes with liner.
Want to brighten up and open eyes? Simply apply the white/silver liner to your lower lash lines, filling in your waterline.
Products to use...and how you can get 'em less!
Christian Dior Khol pencil -- no. 007 white
STILA Glitter Eye Liner -- #06 silver lilac
Lancome Le Crayon Khol -- no. 013 silver
Paul & Joe Dual Crayon -- #03 Duo Sucre


It's not even winter (officially) just yet, but we are already dreaming of sporting the Spring 2013 beauty trends, le sigh. That's when we stopped and said, there are plenty of these spring trends we can wear now, with ease. So whether you're ready now or 6 months from now, check out our fave spring 2013 beauty looks and how you can get the them for less!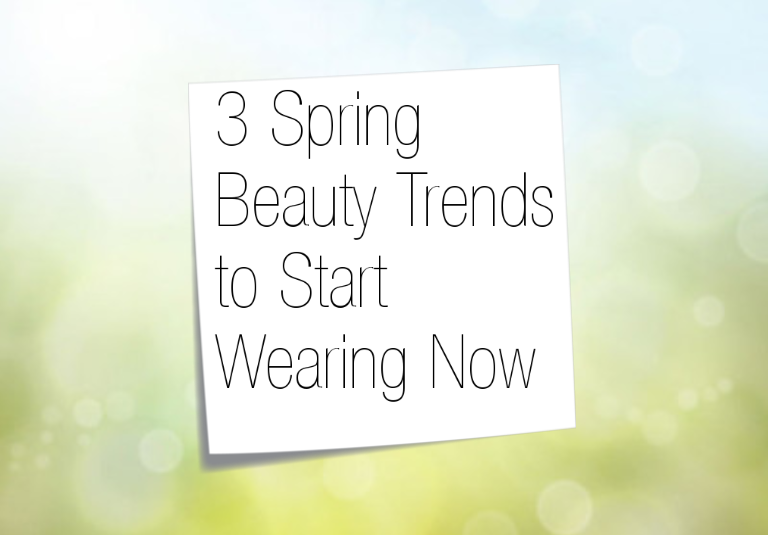 The NUDE LIP, as seen at Alice & Olivia's Spring 2013 presentation, works from day to night, and literally can be worn by anyone! Models at the presentation showed off a glossy, nude lip look paired with mod eyes and hair. To wear it now, simply swipe on a nude lip color...a few select faves or ours are colors like Yves Saint Laurent's golden gloss shimmering lip gloss in simply gold, Bourjois rose sexy plumping lip gloss, and Yves Saint Laurent smoothing lip gloss in #13. 
On to the next one, shall we? Blue eyeshadow was all over, everywhere on the runways for Spring 2013, and we want, so badly, for this look to work for you too! Well, you can easily find inspiration in Monique Lhuillier's mermaid inspired collection. The hue is fresh and modern and paired with a nude lip, nude face, and simple hair, the trend can definitely work for the winter, but may we suggest a liner or not such a pigmented hue. A few products we love, that you can get for less to achieve this look? Try Anna Sui's eye color accent shadow in #002, a baby powder blue hue with fine texture and perfectly glides onto skin. Try the color trend on your lashes if you dare, with Anna Sui's eyelash and eyebrow color, ideal for matching your hair, outfit or mood. 
The next trend is not a trend at all by us, but an absolute necessary beauty look for all seasons, no matter, winter, summer, fall, or spring. Full lashes are gorgeous, gorgeous, gorgeous and being all decked out with full lashes, like the models at Zac Posen during his Spring 2013 collection, make us want to incorporate this look on a daily basis. Mascara musts we love are Christian Dior's Diorshow Extase Instant lash plumping mascara, Clarin's Wonder Volume mascara, and lastly, Lancome's hypnose no. 01 noir hypnotic mascara. For even more volume and dramatic effect, add a few false lashes and voilà! 
Stick straight hair, as seen as Carlos Miele's spring runway show, showed off a sleek, sophisticated lock look that gave off a mature and elegant hairstyle. Simple yet subtly sexy, straight locks are perfect for that girl who can't spend too much on her hair and is always on the go. Prep your hair with a silky straightening shampoo and conditioner formula, Chi's Royal Treatment real straight products are miracle products, you can check it out and try those out here. Then, you'll need to get yourself a great straightening iron tool, we've got a few high quality ones, in my opinion, Amika or Croc irons work the best!
What do you think of these spring beauty trends? Will you be playing around with them this season?
Say 'no more' to make up that melts and smudges, looks faded or changes colors mid day. A few tips and tricks and some quality, designer products from us will get your makeup looking like it did right after you first applied it -- all day and all night long.
First, use a makeup primer as a base, Murad's hybrids skin perfecting primer is amazing! Layering is key, that's true for fragrance, makeup, you name it, it's your key to looking and feeling your best. Prep your face with a primer, apply it before you apply foundation. What does it do? It reduces and camoflauges any large pores and will prepare your face to accept the foundation (tinted moisturizer, BB cream) whatever it is you plan to use!
After you've prepped your face, use a creamy or cream based foundation, this way it will 'melt' into your skin before using a powder foundation, if that's your preference. Just like you may prep your eye lid with primer, a cream based product will make your makeup products stick to you, this tactic works extremely well.
Lastly, lock it down. Set it with a translucent powder,brushing it all over the face. Worried about clogging pores or looking too made up or even worse, cakey? Mineral powders are healthy and a great way to lock it down with a natural, no makeup look.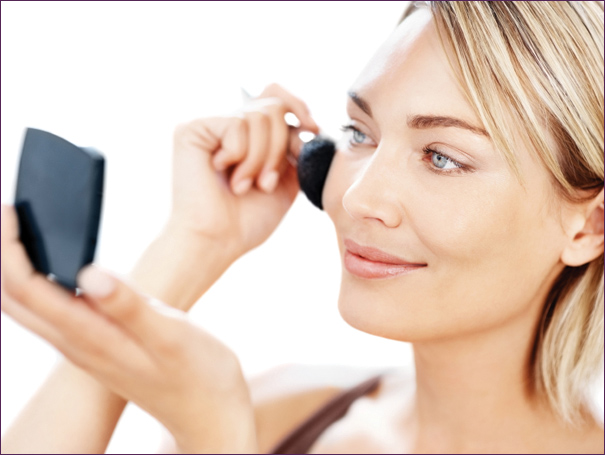 Have your face down pat? Looking for makeup products that will last on your eyes?
Clarin's has quite a color selection for their single eye colour. We're loving #11 in sweet melon. These shadows will illuminate your eyes with pure color, smoothly glide on and gives incredible even color, while of course be long wearing with exceptional hold.
A long lasting, water resistant mascara? We are obsessed with Lancome's l'extreme mascara in no. 01 noir stretch. This mascara will literally extend your lashes up to 60% instantly. This water resistant mascara not only softens and protects lashes, but incredibly enhances glamour to your eyes.
Long Lasting lip wear anyone?
How does a smooth glide, semi sheer lipstick that gives an incredible plush feel and full moist finish sound to you? Good, right? Well, it gets better! Smashbox's photo finish lipstick with sila silk technology is long wearing and makes your lips velvety smooth with room for shine. 

And of course... how could we do a post without mentioning long lasting scents?
Eau de parfums, typically stronger in scent and concentration from an eau de toilette, are preferably longer lasting but it all comes down to the moisture of your skin. SO before trying any of these suggested fragrances, the number one suggestion is to moisturize, moisturize, moisturize! Give the scent some moisture to grab a hold of, dry skin is never a good thing for someone who wants a long lasting scent. Ok, now that you catch our drift there, here are a few fave picks of eau de parfums we can't get enough of.
Let's talk about a romantic scent, sure to be a hit, day or night...Flowerbomb Extreme. This eau de parfum is a bit stronger than Flowerbomb but is a great choice with a combination of bergamot, jasmine, osmanthus, white flowers, amber and vanilla. YUM!
If you love Chloe Love, you will absolutely adore Chloe Love eau Intense. Yep, you can guess it right, this eau de parfum spray is a bit stronger than it's original, with a gorgeous mix of elegant notes that include orange blossom, pink pepper, iris, lilac, wisteria, hyacinth, heliiotrope, powdery musk, talc and rice. 
What are your favorite long lasting fragrances and beauty products? Shop our designer brand products for way less than anywhere else!