If you're anything like us, you're obsessed with the beauty and makeup looks on Pinterest. And if you're intrigued with the image we pinned below as much as we are, you'll want to know how to get the look...for less. So, we found two options for you inspired, trendy beauty peeps. 
One way to get this look is to use Chanel's les 4 ombres eye palette in no.29-lahgons, featuring four shimmery cool blues, a shimmery pale blue (that looks almost white), a shimmery baby blue, a navy blue, and a smokey (almost gray) blue. 
If you're on a bit of a tighter budget and can do without Chanel, may we suggest Pupa's 4 eyes palette ombretti multiuso in #01 for under $20! This eye palette comes in a shimmery silver/white, seafoam green color, teal, and navy blue.
Either of these eye palettes will do you more than just fine to achieve this gorgeous, Pinterest look. So what do you say, want to get the look for less?
Shop Chanel or Pupa makeup and don't forget to take advantage of the discounted prices, because paying retail is never cool! P.S. Follow us on Pinterest for more inspiring beauty, makeup, & fragrance inspiration.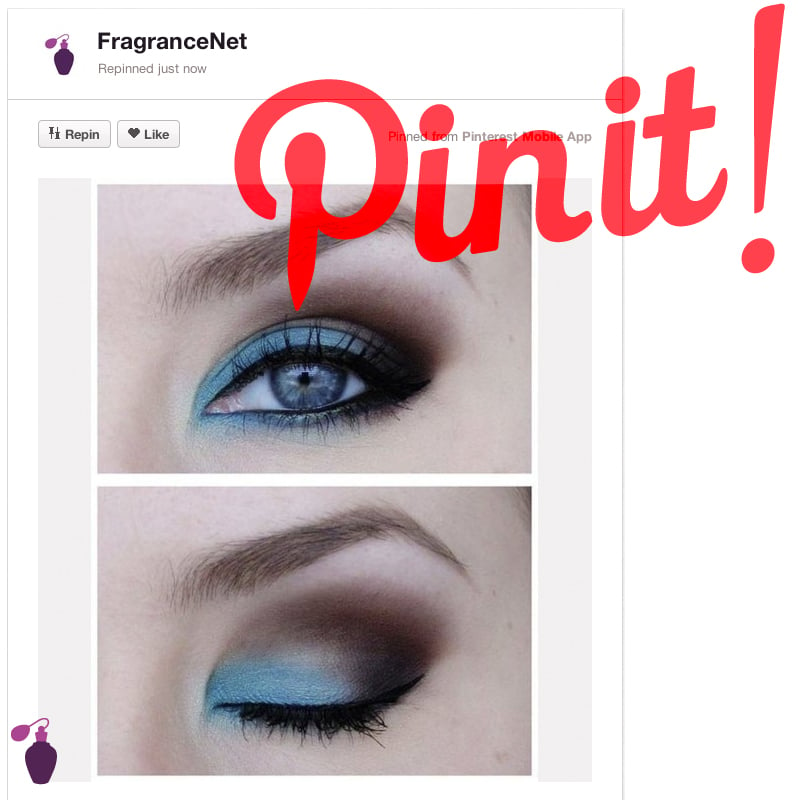 This December, we had a ton of promos, starting with our Facebook, giving away $25 gift cards to our 12 Days of Fragrance giveaways, and then the Pinterest Pin it to Win it Wish List contest AND #FragranceNetHoliday Instagram contest! Wow-wee what fun it was for us to see all of your wishes and wants and your beautiful, gorgeous holiday looks! So, how did the contests work?
The Pinterest contest was giving you a chance to create a wish list board with 5 (or more) images from our site...with one lucky winner winning a $250 gift card! The Instagram contest, a simple upload of a holiday beauty look and hashtag it #FragranceNetHoliday.
Now...let's get to the winners of the Pinterest & Instagram contest...shall we?
CONGRATULATIONS TO Selina Garcia, who participated in our Pinterest Pin it to Win it Wish List contest. To her, the meaning of Christmas is love and.... well, see her board for yourself! Check out the winning board here!
And now...for our Instagram contest winner... Rachel Travis! Congrats Rachel, here is the winning photo here. See all other contest entries by searching #FragranceNetHoliday on Instagram.
Congrats to Selina and Rachel and Happy Holidays to all!
A bit Pinterest obsessed? So are we, which is why we 'Pinned it' and why we're going to let you know how to get this gorgeous eye look (perfect for the holiday season, especially New Years Eve), and what better way to get it than for less?! Check out the few products you'll need and how you can get this look!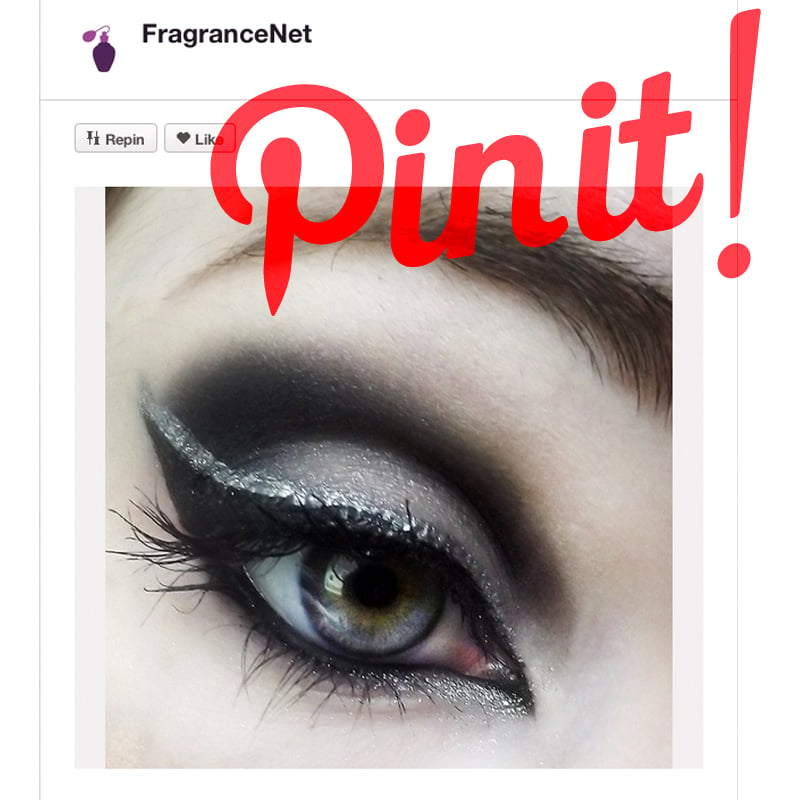 Products You'll Need:
Christian Dior Style Liner in Noir black
STILA Glitter Eye Liner in Silver lilac
Christian Dior 5 Color Eyeshadow in Night Dust

Get the Look:
-Prep your eye with primer for a longer lasting look.
-Line the bottom and top of your waterline intensely with a dark black eye liner. Want a bit less of an intense look? Only line the bottom waterline lightly.
-Sweep on the grayish silver hue from the Christian Dior 5 color eyeshadow to your lids
-With a blending brush, tap the brush into the black hue and blend the black into the silver at your crease. 
-Blend as much (or as little) as you'd like. For a more intense look (like in the photo above) repeat this step until you achieve the desired look.
-Now to the liquid eye liners! First, create a dramatic cat eye look with the Christian Dior style liner. To get that perfect cat eye look, see this awesome trick!
-Once you get that perfect cat eye look, double it up with the STILA silver lilac liner.