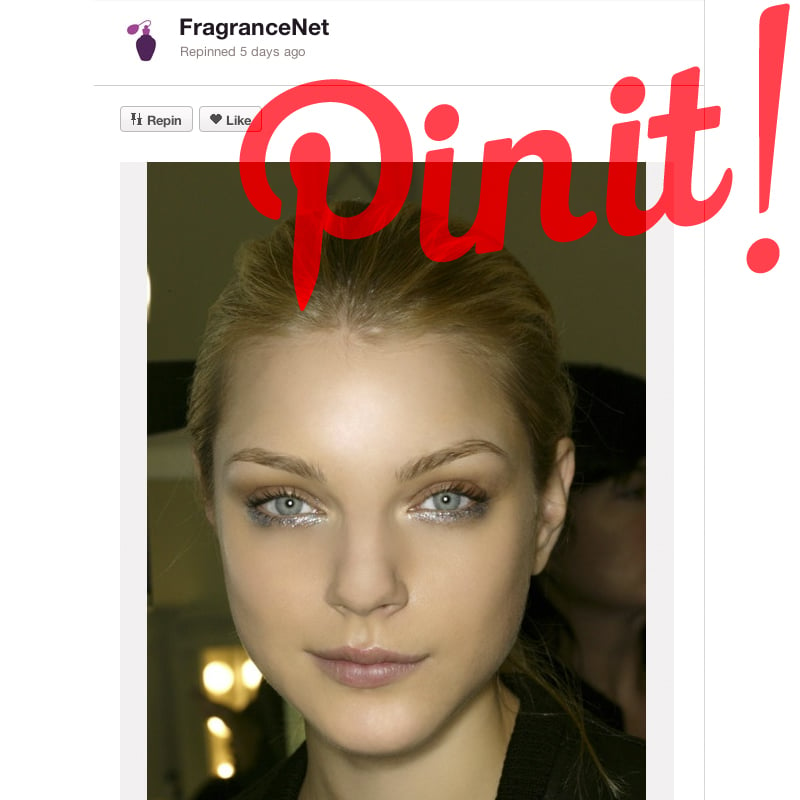 Wintery white and shimmery silver eyeliner has become quite a 'necessity' this holiday season for us, the perfect way to highlight and brighten those gorgeous eyes! Want to try out the look for yourself? Read on to see how you can get the 'ice queen' look…for less!
Want to use white or silver liner as a highlighter? Perk up those tired eyes by just lining the inner corners of your eyes with liner.
Want to brighten up and open eyes? Simply apply the white/silver liner to your lower lash lines, filling in your waterline.
Products to use...and how you can get 'em less!
Christian Dior Khol pencil -- no. 007 white
STILA Glitter Eye Liner -- #06 silver lilac
Lancome Le Crayon Khol -- no. 013 silver
Paul & Joe Dual Crayon -- #03 Duo Sucre


Do you love glitter? Eye liner? Put it all together and what do you get? Glitter eyeliner! But would you dare wear it? You will after our easy as cake tutorial, and with our STILA glitter eyeliners on sale, you'll be trying this before you know it!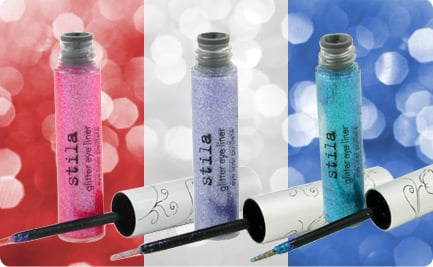 First, use a primer to begin with an even color base on your eye lids.
With a blending brush, apply a powder shadow to your lids just to create a base over the primer. Then with a mid-tone brown or neutral nude tone shadow, blend the color into the socket of your eye; this will define your bone structure and  the structure or your brow.
Now let's get to the glitter!
As a base, apply a similar color liquid liner before applying the glitter liner. So if you plan to use a blue glitter liner, line your lashline with a blue color liquid liner. This will create a more dramatic, clean look and also serve as a stencil later on. For an even more dramatic, fun look, create a gorgeous cat eye look by extending out the tail of that line on your lid.
Make sure the liner dries before you apply the glitter liner.
Follow the base liner line that you have created with the color liner with the glitter liner. Apply as much or as little of the glitter as you wish. Let this dry and voila, you're done!
What glitter liner color would you use?
Nail designs and trends have been hotter than ever this summer and glitter is only the start of all the fun! Anyone who has used a glitter polish knows, it's not the easiest to remove, not even a little bit. That's why we're going to (try) to make it a bit easier for you to remove the glitzy glamour that happens to look amazing but manages to stay put on your nail when the trends are changing ever-so-quickly.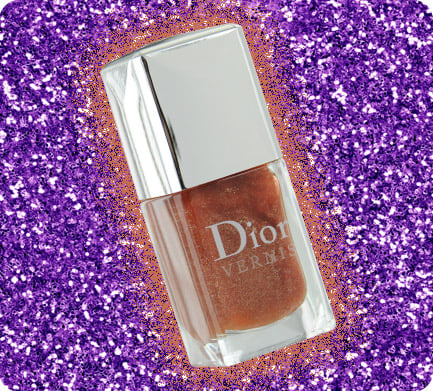 First, you'll want to saturate a cotton ball with nail polish remover (a remover with acetone works best)
Then you'll want to place the cotton onto each nail and wrap each finger with aluminum foil. Twist the tips and press down on your nails to ensure security.
Leave the tips on for about 5 minutes.
Lastly, pull the foil off of your nail and the glitter polish should slide off.
Let us know if you have a great tip for removing glittery nail polish, because we all know, it can really be a…pain, to say the least.