Once August rolls around, it's time to start getting out of endless summer mode, and start thinking of back to campus necessities you'll definitely need to shop for. And while you've probably mapped out what living essentials you'll need, adding some beauty must-haves onto your list doesn't have to be a painful task. Instead of purchasing items you won't need or use, selecting multitasking shoppables can save both time and money.
Perfect for new freshmen and returning upperclassmen alike, here's eight back to campus beauty finds that will definitely suit all your needs this upcoming semester.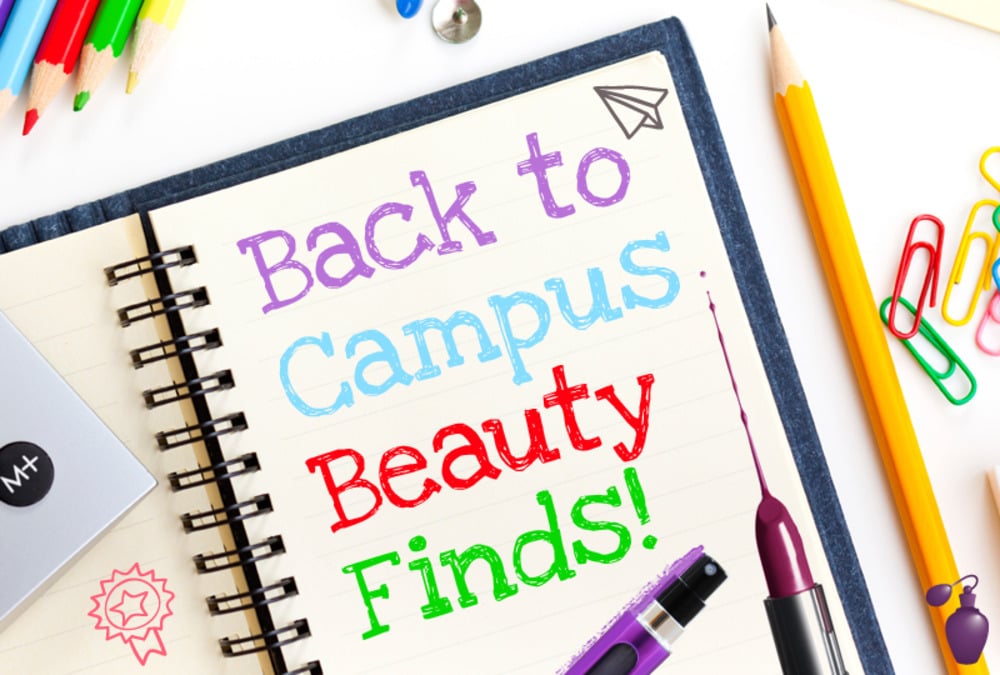 For All Your Makeup Essentials...Buying makeup can be costly when you are on a tight budget, so it's always best to find beauty deals which cover all your makeup needs. For numerous amounts of blushes, eyeshadows, powders and lipsticks, the Arezia Makeup Kit ($27.99) helps create all sorts of beauty looks, without causing a dent in your wallet.
For A Healthy Skin Regimen...Equally convenient and dorm friendly, travel kits can fit neatly inside any routine without taking up a lot of space. We love the MyChelle Clear Skin Youth Anthology Kit ($44.99), as it keeps your skin clear with four must have essentials.
For Portable Perfume...Whether you're heading to class or meeting up friends, a Perfume Travel Atomizer ($9.99) is always a good beauty lifesaver, as it allows you to store your favorite scents in a convenient sprayable bottle.
For All Your Shower Needs...To keep your hair and body clean and prepped for just about anything, the Tuscan Body Lotion 1.4 oz & Shower Gel 1.4 oz & Shampoo 1.4 oz & Conditioner 1.4 oz & Incanto Essentials Hair & Shower Gel 1.7 oz In Zippered Pouch ($8.99) offers five mini-sized products for instant refreshment.
For All Those Beauty Emergencies...No matter what occurs, the Tweezerman Squeeze & Snip Nipper With Zip File Pink Strips 2pcs + 1 Case ($30.99) keeps your nails neat, trim and filed. And fitting nicely inside your bag, you can bring this beauty necessity wherever you go.
For Proper Brush Storage...There's nothing more messy than loose brushes lying around, so it's important to invest in proper storage tools to keep clutter to a minimum. To help store brushes with ease, the Jane Iredale Kabuki Brush Case ($23.99) gives your kabuki brushes a new home.
For Straight, Sleek Locks...To keep your tresses up to speed for any event, the Lasio Prostraight Ionic Digital Flat Iron ($129.99) straightens hair on an instant. And with controllable temperature settings that start heating in just 12 seconds, this tool works well on fine, medium and resistant hair.
For A Proper Blowout...Every girl needs an effective hair dryer insider her beauty arsenal, so for handy tool that delivers time and time again, the Amika Graffiti Power Cloud Force Dryer ($135.99) offers two nozzles for flawless blowouts.
Just when we thought we were mastering contouring like a Kardashian, the strobing trend has come along, and we couldn't be more excited. Unlike contouring, which had us shading our complexion in both light and dark shadows, strobing focuses on highlighting; giving you glowing and dewy skin instantly upon application.
And much easier to achieve compared to the effort usually put in contouring, the highly coveted strobing style uses glimmering products that brings both warmth and radiance to your face. To get this red carpet-ready look yourself, here's all the tips, tools and tricks you need to know when recreating this style at home. Trust us, with just a few tries and all the right products, you'll instantly be in love.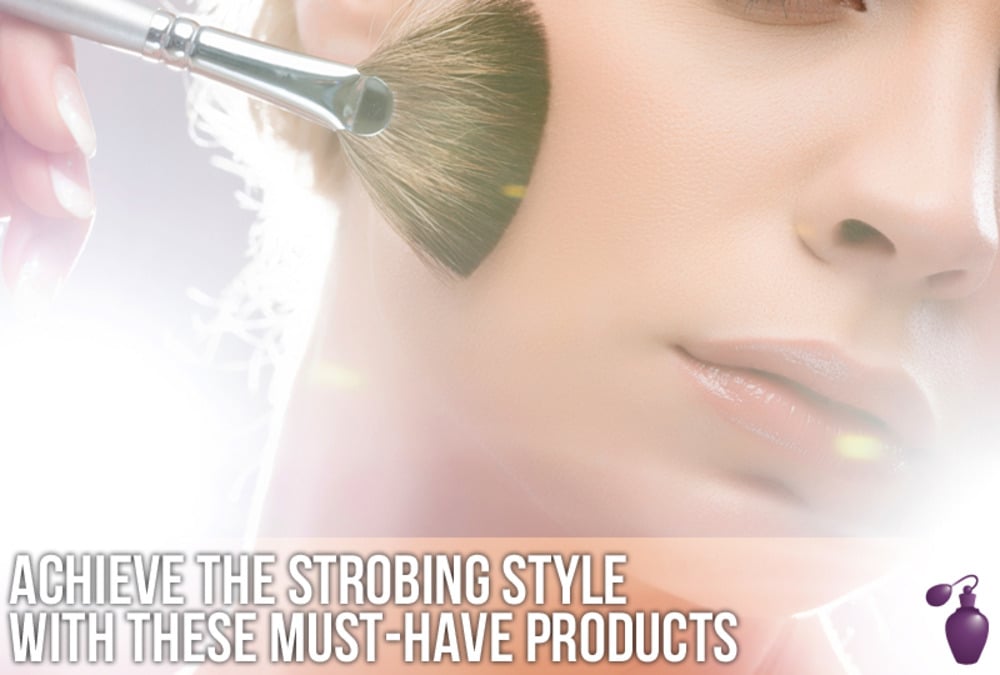 Create A Flawless Palette. Any beauty look starts with a flawless canvas, so before you start highlighting generously, it's to keep your skin looking clear without any imperfections. For that picture perfect foundation, we love the Giorgio Armani Luminous Silk Foundation ($55.99), as it offers maximum coverage with a nice touch of luminosity. Follow with your choice of an illuminating concealer for quick touchups.
Grab Your Brush. Once you've finished using your foundation, it's time to treat your face to some highlighting. To properly apply any product to any areas, you'll definitely want to grab a brush first to apply your product on evently. For fast and equal product application, the Bare Escentuals Hydrate & Brighten Brush ($12.99) makes a good staple inside any beauty bag.
For All Over Highlighting. Now that you've reached the highlighting step, it's important to note that you can use a variety of products to get that glowing result. Despite your product preference though, you'll want to use your product on areas like your cheekbones, brow bones and your nose for best results.
To start, it's best to decide what kind of finish you'd like. If you want a more controlled finish with minimal touch ups, start with the Jane Iredale Intouch Highlighter Complete ($34.99), as it guarantees fool-proof application that can highlight desired areas. Prefer a powder based product? The Bare Escentuals I.D. Bareminerals Illuminating Mineral Veil ($19.99) guarantees luminous skin, while shrinking pores and minimizing oily shine in the process.
For Touch Ups. If you find your glow fading throughout the day, there's nothing wrong with adding some touch up products to your beauty bag. To keep your cheekbones looking on point, we love the Fusion Beauty Ultraflesh Ninja Star 18 Karat Gold Finish Moisturizing Powder, ($23.99) as it keeps your makeup intact while enhancing your glow too. For another powder to have on hand, we're crazy about the Christian Dior Diorskin Nude Tan Healthy Glow Enhancing Powder ($54.99), as it keeps oiliness at bay, while giving your complexion come-hither radiance.
For The Works. Whether you're on the go or traveling nonstop this summer, having a good 'strobing survival kit' on hand always works wonders too. For every highlighting product you can imagine, the Fusion Beauty Ultraflesh Shine Box Highlight & Shimmer Collection: 2x All Over Highlighter, 2x All Over Shimmer, 1x All Over Enhancer 5pcs ($23.99) brings fast beauty fixes to your makeup bag in a flash. And with lots of products to choose from, you never have to worry about #beautyboredom thwarting any of your planned looks.
Once the summer season rolls around, upcoming traveling plans can definitely cause you to pick and choose which beauty items you'll definitely bring along. And although these types of decisions can be hard, finding TSA-approved products doesn't' have to be a challenge.
To spare you the stress and agony of finding the perfect travel-friendly loot, we've already done the task of finding ten beauty essentials you'll definitely need. From portable soap to pint sized tweezers, trust these pampering lifesavers to keep you gorgeous all summer long.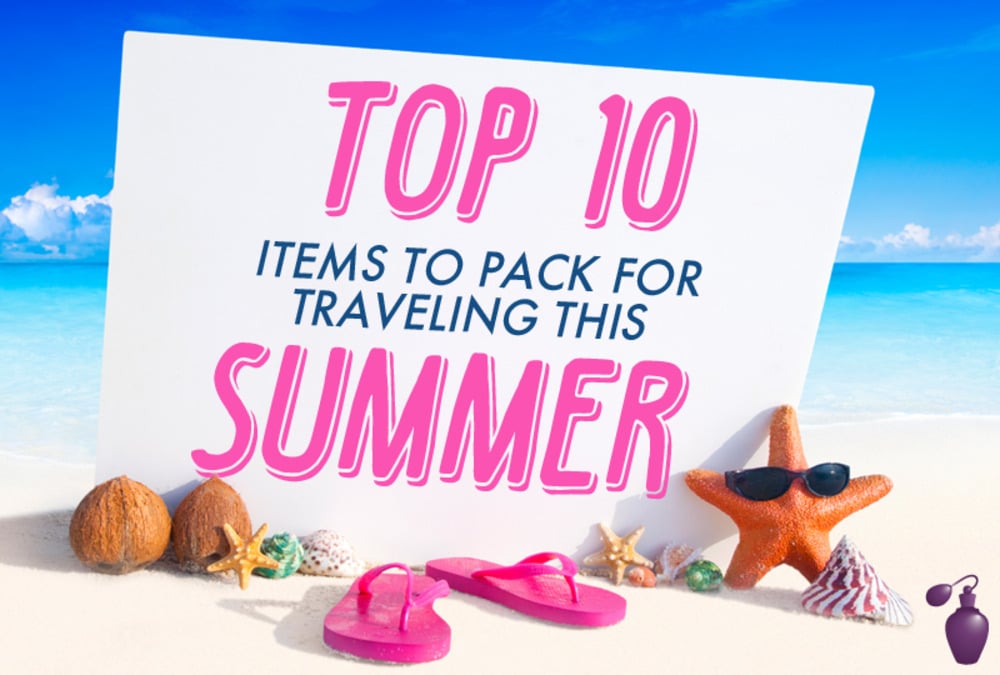 For Portable Fragrances. Although you'll definitely be tempted to bring your signature fragrance wherever you go, strict TSA rules can really throw a serious wrench in your plans. For a convenient way to haul all your favorite fragrances, we love the Perfume Travel Atomizer, ($9.99) as it effectively stores your favorite scents without unwanted spilling and leakage.
For Melt Proof Makeup. If you are traveling somewhere warm and exotic this summer, you'll definitely want to keep your face up to speed with the coming sweat and oil. For matte and sweat resistant makeup, trust the Shiseido Pureness Oil-Control Blotting Papers ($21.99) to combat oily skin without disturbing your makeup.
For Fast Makeup Removal. No matter where your travels take you, it's super important to keep your skin cleansed and hydrated. For easy makeup and debris removal, the Lancome Bi Facil Duo Pack Travel Size ($54.99) will definitely come in handy, as it removes stubborn mascara and deep seated impurities with ease.
For Your Daily Cleanse. If you can't take your clunky face washes with you, the Clinique 3 Little Soap ($21.99) easily saves room inside your suitcase. Plus, standing tall against dirt and grime, you don't have to worry about compromising your routine while you're on the go.
For Flawless Brows. To keep your brows in tip top shape, tweak your arches with the Tweezerman Petite Tweeze Set ($30.99). Taming even the most bushy of brows, this two piece set fits nice and neat inside your purse or carryon too.
For A Burst Of Fragrance. Can't part with your favorite perfumes? Thanks to the Amouage Epic Eau De Parfum Travel Spray ($165.99), you can enjoy mini come-hither scents boasting notes of caraway, cinnamon and pink nerium oleander.
For A Five Minute Face. To master effortless looks that won't waste time, the Laura Mercier The Flawless Face Book ($35.40) offers five must-have makeup for fuss-free makeup application.
For Easy Touch Ups. Don't let the heat and humidity compromise your beauty looks. Thanks to the amazing staying power of the Guerlain Meteorites Travel Touch Voyage Powder ($49.99) your foundations, concealers and creams can stay intact all day long.
For A Five Piece Regimen. It may seem impossible to pack away all your skincare needs, but the Payot Travel Set ($84.38) makes this notion a little more realistic, as it offers miniature versions of your skin saving favorites.
For Hydrated Skin. Moisturizing lotion is one beauty staple you should never go without, so to keep your skin supple and smooth on your vacay, use the Butter London Backstage Basics Signature Lotion ($15.99) to ensure skin elasticity and long lasting hydration.