The fall season definitely brings about beautiful foliage and unbeatable fashion, but the changing elements can be hard on your skin, especially since the dry and chilling air leaves any complexion battered and damaged over time.
And unlike your summertime beauty regimen, which consisted of products guaranteeing lightweight moisture and sun protection, the newfound fall air commands for beauty essentials which instantly repair and remove dry skin upon an instant.
Tired of flaking skin compromising your beauty looks? Here's six products to prep your skin for the autumnal chill.
For Gentle Exfoliation
Exfoliation is crucial to any autumnal regimen, as scrubs and exfoliating products help shed away dead skin, and promote new cell turnover in the process. And while you can surely invest in some effective facial scrubs, opting for exfoliating cleansers is another way to deep cleanse your skin, and cash in on some skin-enhancing benefits.
Great for when you're pressed on time, we love the double duty Clarins One Step Gentle Exfoliating Cleanser ($31.99), as it gently removes flaking skin, without leaving your skin dry or dehydrated upon use.
For Hydrating Oils and Serums
While moisturizing creams should already be apart of your everyday routine, sometimes our skin needs some extra help maintaining daily hydration. For skin boosters that enhance and work alongside your creams, adding some facial oils and serums can leave supple, without weighing it down.
To achieve healthy and moisturized skin, we like alternating between the Clarins Face Treatment Oil ($38.99) and the Clarins New Hydraquench Intensive Serum Bi-Phase ($47.99) to keep hydration levels strong, and equipped against anything Mother Nature has in mind.
For A Deep Moisturizing Treatment
Easily taming breakouts and unbearable dry skin, using a deep treatment mask a few times a week is crucial to a maintain a flawless fall complexion. For an essential skin quenching treatment, the Glamglow Thirstymud Hydrating Treatment ($87.99) soothes and treats dehydrated skin with a nourishing mud formula.
For Overnight Rehabilitation
Your skin naturally repairs itself while you sleep, so you're definitely going to want to take advantage of this healing process, and perfect your skin while you snooze. Providing deep moisture overnight, both the La Prairie Cellular Night Repair Cream ($171.99) and the Dr. Jart + Water Fuse-Max Sleeping Mask ($57.99), leave your skin feeling fresh and smooth come the next morning.
Haven't you heard that Halloween was created by a makeup artist? Seriously, what other holiday can you go around and impress people with fake wounds and gory blood all over your face?
No matter what you plan on dressing up as for Halloween - we expect to see some Darth Vadar Princesses in our office - here are 6 makeup essentials that are bound to help you get into character.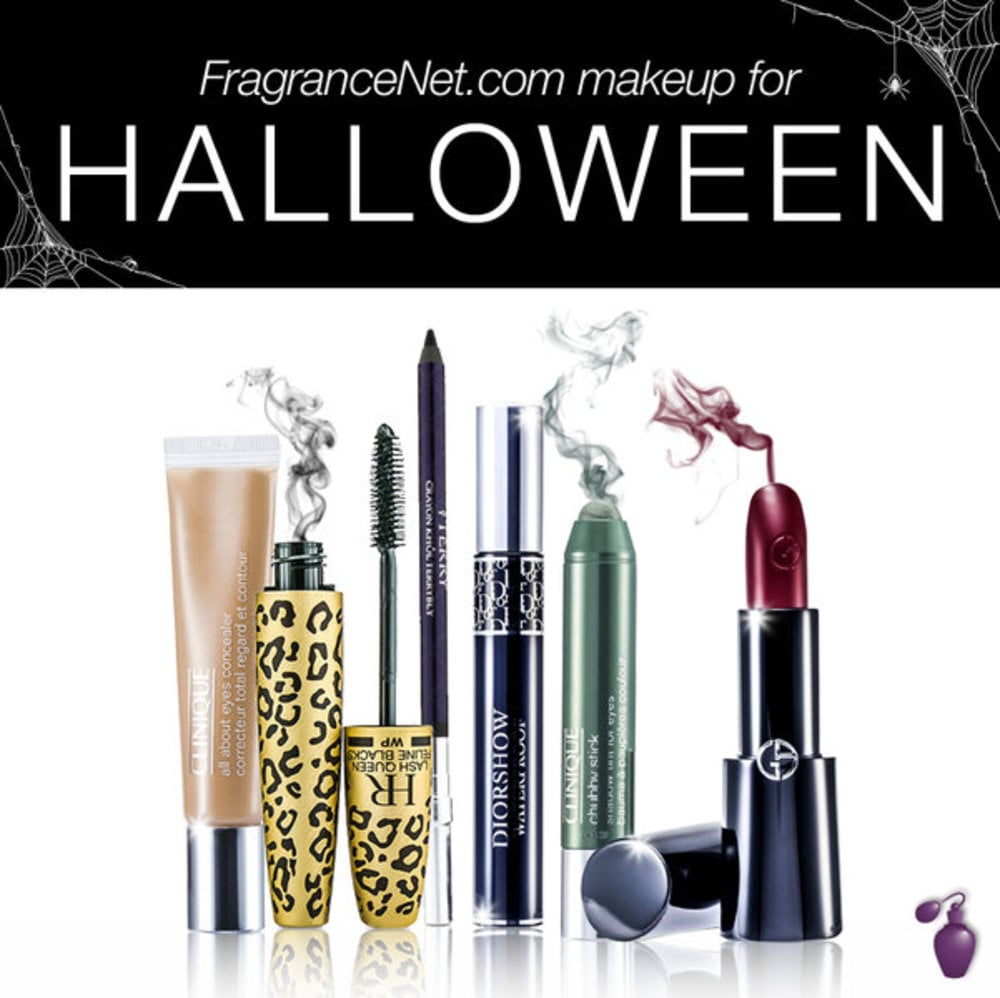 Halloween makeup can surely be unique and fun to apply, but sometimes those fake wounds and clown faces can be really hard to get off once the night is finally over.
While you don't need to be a trained makeup artist to remove your makeup properly, you'll definitely need some handy tools to ensure that all traces of foundations and shadows are totally off your face. But before you run to the store and grab whatever makeup remover you can find, know that not no two makeup removing products are the same.
To help you find your best makeup remover match, we've selected six different products which guarantee a clean and makeup-free face in no time. And suitable for different skin types (and needs!), you don't have to worry about pesky irritation in the process.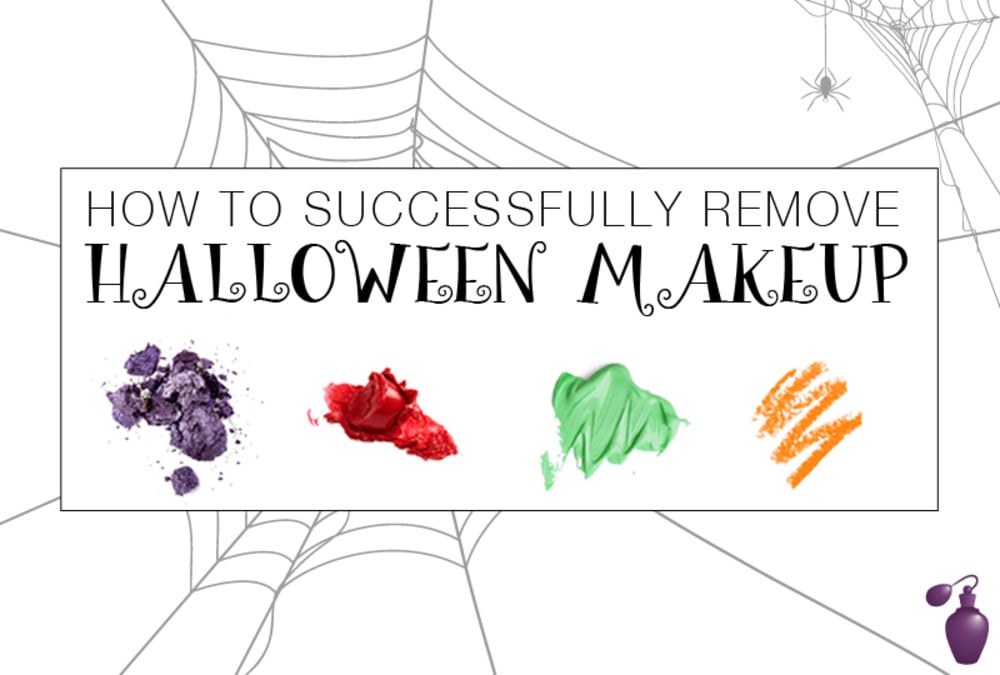 For Sensitive Skin Types...Promising a gentle clean, the delicate Borghese Gentle Makeup Remover ($23.99) removes stubborn makeup, while soothing temperamental skin in the process . Also suitable for contact lens wearers as well, you don't have to worry about this cleanser irritating your eyes.
For A Hypoallergenic Clean...Some makeup removers can be hard on your skin, as harsh irritants and alcohols can leave your skin irritated and inflamed. For a more hypoallergenic approved formula, the Clinique Take The Day Off Makeup Remover ($23.99) removes makeup on the lids, lash and lip areas instantly.
For A Lotion Product...If your skin is a bit on the dry side, than this method of cleansing is definitely for you. Lotions can also can just as effective as gel and oil based removers, so for soft and pleasant smelling clean, enjoy the Estee Lauder Take It Away Makeup Remover Lotion ($30.99), which leaves skin soft and smooth, without a greasy feel or residue.
For A Cleansing Milk...Similar to makeup removing lotions, cleansing milk products like the Sisley Botanical Cleansing Milk With White Lily ($85.99), gives you a thorough and gentle cleanse each and every time. And powerful enough to remove light and long wear makeup, this skin softening milk also leaves this skin supple and hydrated.
For Heavy Makeup Removal...Face paints and liquid liner can be hard to remove with just soap and water alone. To take these products off with ease, you're going to want to use a waterproof busting formula like the Clarins Instant Eye Makeup Remover ($23.99), which easily lifts water resistant makeup in seconds.
For Makeup Remover Wipes...Portable and totally convenient, the Estee Lauder Take It Away Longwear Makeup Remover Towelettes ($28.99) speedily removes makeup wherever, whenever. Also hydrating and softening the skin, this type of product works great on all skin types too.