Haven't you heard that Halloween was created by a makeup artist? Seriously, what other holiday can you go around and impress people with fake wounds and gory blood all over your face?
No matter what you plan on dressing up as for Halloween - we expect to see some Darth Vadar Princesses in our office - here are 6 makeup essentials that are bound to help you get into character.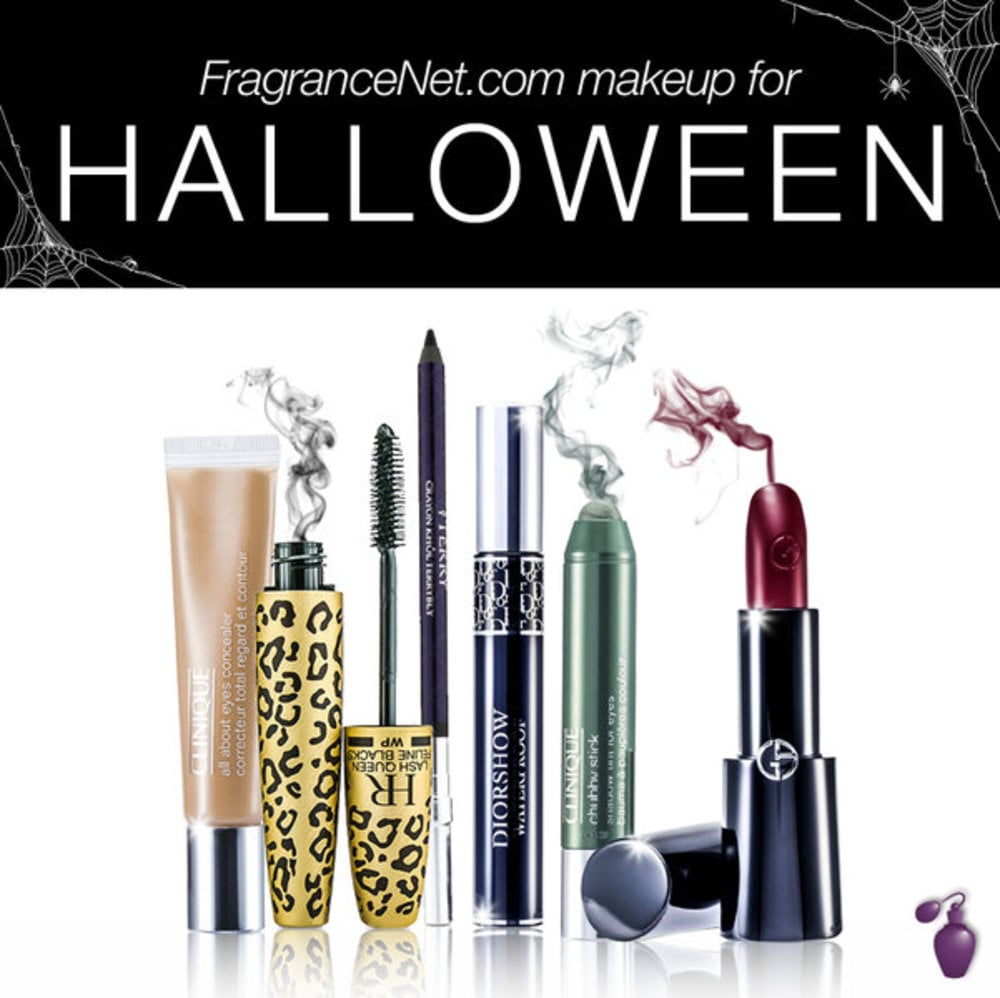 Halloween makeup can surely be unique and fun to apply, but sometimes those fake wounds and clown faces can be really hard to get off once the night is finally over.
While you don't need to be a trained makeup artist to remove your makeup properly, you'll definitely need some handy tools to ensure that all traces of foundations and shadows are totally off your face. But before you run to the store and grab whatever makeup remover you can find, know that not no two makeup removing products are the same.
To help you find your best makeup remover match, we've selected six different products which guarantee a clean and makeup-free face in no time. And suitable for different skin types (and needs!), you don't have to worry about pesky irritation in the process.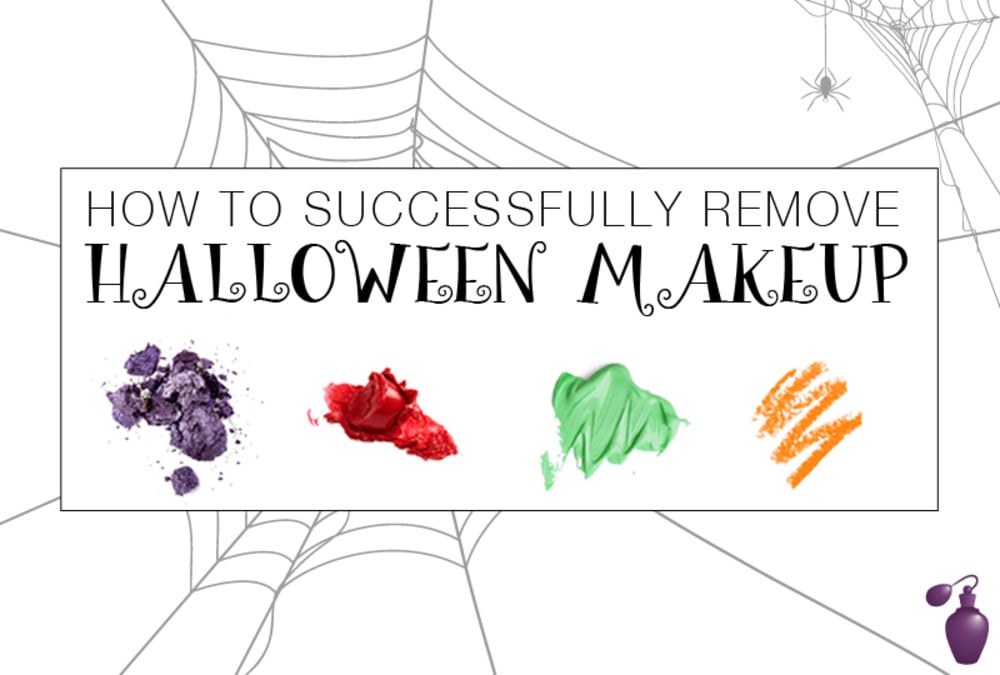 For Sensitive Skin Types...Promising a gentle clean, the delicate Borghese Gentle Makeup Remover ($23.99) removes stubborn makeup, while soothing temperamental skin in the process . Also suitable for contact lens wearers as well, you don't have to worry about this cleanser irritating your eyes.
For A Hypoallergenic Clean...Some makeup removers can be hard on your skin, as harsh irritants and alcohols can leave your skin irritated and inflamed. For a more hypoallergenic approved formula, the Clinique Take The Day Off Makeup Remover ($23.99) removes makeup on the lids, lash and lip areas instantly.
For A Lotion Product...If your skin is a bit on the dry side, than this method of cleansing is definitely for you. Lotions can also can just as effective as gel and oil based removers, so for soft and pleasant smelling clean, enjoy the Estee Lauder Take It Away Makeup Remover Lotion ($30.99), which leaves skin soft and smooth, without a greasy feel or residue.
For A Cleansing Milk...Similar to makeup removing lotions, cleansing milk products like the Sisley Botanical Cleansing Milk With White Lily ($85.99), gives you a thorough and gentle cleanse each and every time. And powerful enough to remove light and long wear makeup, this skin softening milk also leaves this skin supple and hydrated.
For Heavy Makeup Removal...Face paints and liquid liner can be hard to remove with just soap and water alone. To take these products off with ease, you're going to want to use a waterproof busting formula like the Clarins Instant Eye Makeup Remover ($23.99), which easily lifts water resistant makeup in seconds.
For Makeup Remover Wipes...Portable and totally convenient, the Estee Lauder Take It Away Longwear Makeup Remover Towelettes ($28.99) speedily removes makeup wherever, whenever. Also hydrating and softening the skin, this type of product works great on all skin types too.
Halloween is all about nabbing some scary flicks and infinite amounts of candy corn, but makeup (plus original creativity!) is probably the best thing about the holiday in our eyes.
There's definitely a lot of looks to choose from, but no matter what character or costume idea you plan to wear this year, chances are you'll probably need some reinforcement beauty loot to help keep the smudges or flyaways at bay. Got a Halloween party or mysterious masquerade coming up? Here are seven products that you'll need to keep all your Halloween looks staying sharp: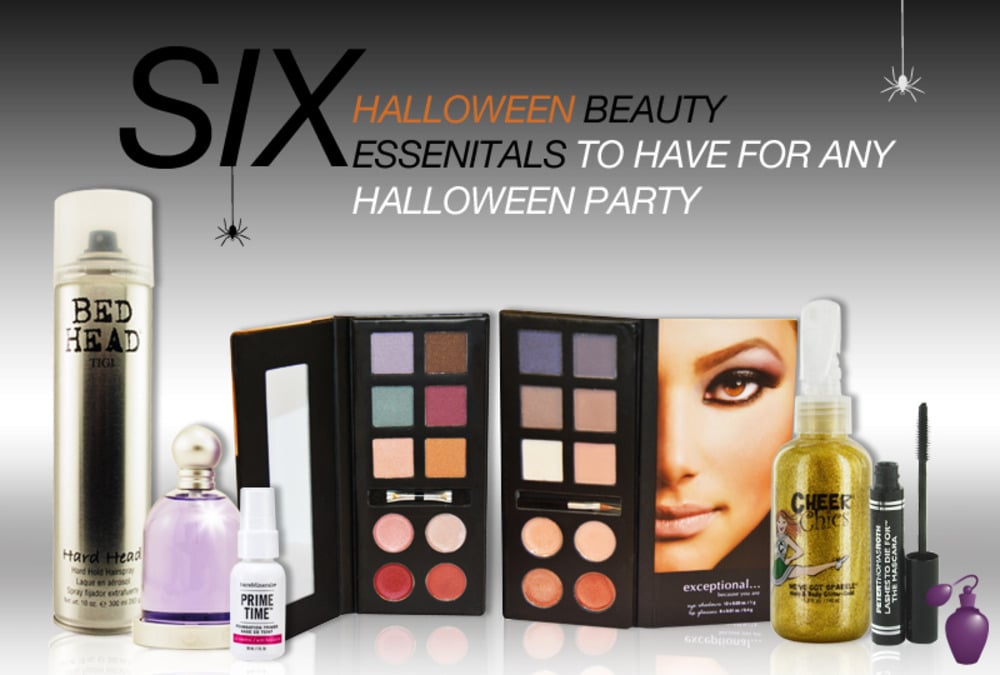 Mascara: Whether you're dressing up as a enchanting mermaid or a come-hither supervillainess, mascara is one beauty staple that can make any beauty look stand out. For super long lashes that can perfectly compliment your costume, we recommend the Peter Thomas Roth Lashes To Die For Mascara Jet Black ($16.99), to keep lashes full of dramatic volume.
Fragrance: While alluring eye makeup and a seductive red lip can really add charm to any Halloween look, a stunning perfume can also provide any look with a sultry aura. Our fragrance recommendation of choice? Totally has to be the Jesus Del Pozo Halloween Eau De Toilette Spray ($35.99), which tempts and teases with notes of floral iris, gardenia and mimosa.
Glitter: If that upcoming Halloween party means lots of dancing, why not trust some handy body glitter to help you sparkle on the dancefloor. For some sizzling radiance, the Cheer Chics We've Got Sparkle Hair And Body Glitter Gold ($12.99) delivers a luminous golden sparkle to both your hair and body.
Longstanding Makeup: Before you start slapping on some makeup, know that there are easy hacks to keep your makeup intact all throughout the night. For starters, facial primer proves to be more than a beloved beauty blogger secret, as makeup prolongers like the Bare Escentuals Bareminerals Prime Time Oil Control Foundation Primer ($24.99) zap oil and greasiness from your face, keeping your shadows and face paint in proper place.
Makeup SOS: Some makeup looks require lots of tools, so for a trustworthy palette that contains endless shadows and glosses, expect the Exceptional Because You Are: Eyeshadow And Lip Gloss Palette ($15.99) to come to your rescue whenever you need it most.
Everlasting Hairstyles: Wigs and other faux hairpieces are definitely a Halloween beauty staple, but if you'd rather create hairstyles using your own hair, picking up some strong hold hair spray can make all the difference. For a truly bulletproof hold, the Bed Head Hard Head Hard Hold Hair Spray ($11.99) keeps your styles resilient against humidity.