Master The Strobing Beauty Trend With These Favorites!
Just when we thought we were mastering contouring like a Kardashian, the strobing trend has come along, and we couldn't be more excited. Unlike contouring, which had us shading our complexion in both light and dark shadows, strobing focuses on highlighting; giving you glowing and dewy skin instantly upon application.
And much easier to achieve compared to the effort usually put in contouring, the highly coveted strobing style uses glimmering products that brings both warmth and radiance to your face. To get this red carpet-ready look yourself, here's all the tips, tools and tricks you need to know when recreating this style at home. Trust us, with just a few tries and all the right products, you'll instantly be in love.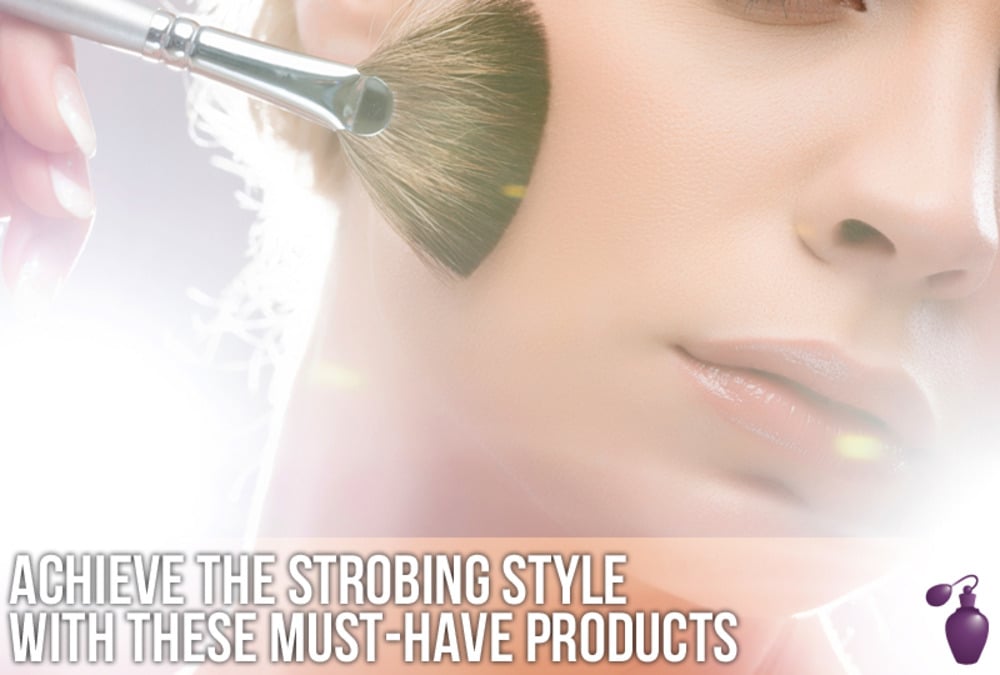 Create A Flawless Palette. Any beauty look starts with a flawless canvas, so before you start highlighting generously, it's to keep your skin looking clear without any imperfections. For that picture perfect foundation, we love the Giorgio Armani Luminous Silk Foundation ($55.99), as it offers maximum coverage with a nice touch of luminosity. Follow with your choice of an illuminating concealer for quick touchups.
Grab Your Brush. Once you've finished using your foundation, it's time to treat your face to some highlighting. To properly apply any product to any areas, you'll definitely want to grab a brush first to apply your product on evently. For fast and equal product application, the Bare Escentuals Hydrate & Brighten Brush ($12.99) makes a good staple inside any beauty bag.
For All Over Highlighting. Now that you've reached the highlighting step, it's important to note that you can use a variety of products to get that glowing result. Despite your product preference though, you'll want to use your product on areas like your cheekbones, brow bones and your nose for best results.
To start, it's best to decide what kind of finish you'd like. If you want a more controlled finish with minimal touch ups, start with the Jane Iredale Intouch Highlighter Complete ($34.99), as it guarantees fool-proof application that can highlight desired areas. Prefer a powder based product? The Bare Escentuals I.D. Bareminerals Illuminating Mineral Veil ($19.99) guarantees luminous skin, while shrinking pores and minimizing oily shine in the process.
For Touch Ups. If you find your glow fading throughout the day, there's nothing wrong with adding some touch up products to your beauty bag. To keep your cheekbones looking on point, we love the Fusion Beauty Ultraflesh Ninja Star 18 Karat Gold Finish Moisturizing Powder, ($23.99) as it keeps your makeup intact while enhancing your glow too. For another powder to have on hand, we're crazy about the Christian Dior Diorskin Nude Tan Healthy Glow Enhancing Powder ($54.99), as it keeps oiliness at bay, while giving your complexion come-hither radiance.
For The Works. Whether you're on the go or traveling nonstop this summer, having a good 'strobing survival kit' on hand always works wonders too. For every highlighting product you can imagine, the Fusion Beauty Ultraflesh Shine Box Highlight & Shimmer Collection: 2x All Over Highlighter, 2x All Over Shimmer, 1x All Over Enhancer 5pcs ($23.99) brings fast beauty fixes to your makeup bag in a flash. And with lots of products to choose from, you never have to worry about #beautyboredom thwarting any of your planned looks.