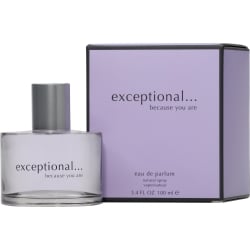 Thanks to all who took a guess and entered our "Guess How Many& WIN IT" contest on Facebook, the correct answer was 217! Congrats to the winner, Maria Carmela Renna! You were the first to correctly guess the # of vials of Exceptional, so now we'd love to reward you with a full bottle of it! Please email us at social@fragrancenet.com and Michelle Mirek, please email us too!  Stay tuned for our next contest!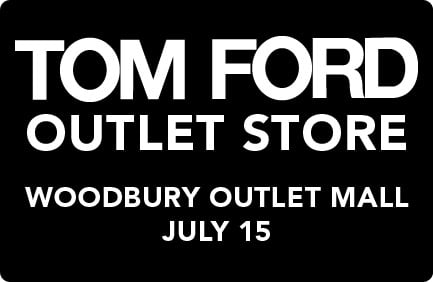 Since FragranceNet.com is located so close to the city that never sleeps, we quite often have designers, celebs, and industry insiders hosting events so close to home! The magical place, Woodbury Outlet Mall, with tons of discounted designer attire will be home to the world's FIRST and ONLY Tom Ford outlet store. I die. How amazing is this?! Lucky magazine reported that it's opening date is slated for July 15th, selling Ford's eyewear along with his women's and men's collections. If we happen to make it and it so happens that Tom Ford makes an appearance for his stores debut, we'd LOVE to know what you would want us to ask him for you! Leave your questions for Tom Ford below, on our Facebook or Tweet them to us!
Alpha Lipoic Acid. You are not the only one who may ponder what some products are on our site...and I'll admit, we have SO many  products that yes, sometimes I don't know what all of them or what they may be used for! Take for example this product I found what I thought could be a very questionable item on our site…question for you: Do you know what Alpha Lipoic Acid is? So I thought I'd let you in on the know, and find out exactly what it is and how people use it.
If you care about your skin, you will know enough that antioxidants play a very big role in a healthy complexion. Alpha Lipoic Acid is a strong antioxidant oil that can be taken orally or applied on the skin topically; it's main purpose is to promote healthy cell function and to boost skin's radiance. What else does it do? If used daily, you can easily see a difference in your skin quality, like the minimization of enlarged pores and your skins imperfections slowly starting to fade away.
So let's review..
What it is, is an oil that can be taken orally or used topically to promote radiant skin
How people use it, well that's really up to the user. You can use it daily for best results, or every other day. Consistency is key, with any skin regimen!
Would you try Alpha Lipoic Acid…now that you know what it is?