Happy First Day of SPRING! 
It's time to ditch the winter fragrance and spring into a spring-y scent! I've hand selected our spring feeling perfumes, just for you! During this time of year, there is definitely a preference to smell as gorgeous as the beautiful, summery weather. 
Provence Spring perfume by Girard
The perfect perfume to start a fresh new season, this fragrance opens with notes of lemon, ylang-ylang, jasmine, clove and has a base of sandalwood. This scent would brigthen any spring day!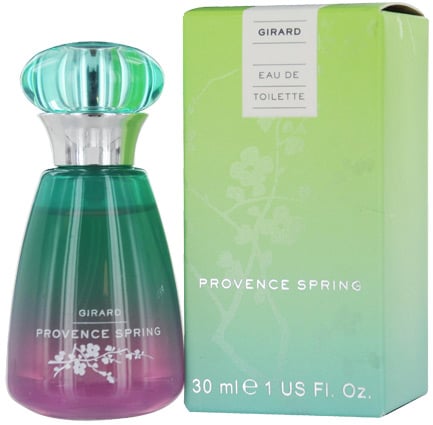 Burberry Summer perfume by Burberry
Ah, Burberry Summer perfume! We love this delcious scent, complete with notes of green apple, white musk, citrus, moss, freesia, waterlily, rose, woods.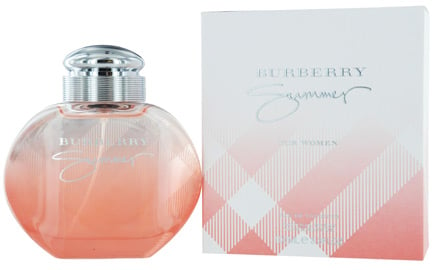 Creed Spring Flower perfume by Creed
With notes of jasmine, peach, apple, musk, melon, rose, ambergris, this perfume is the perfect bright & happy fragrance!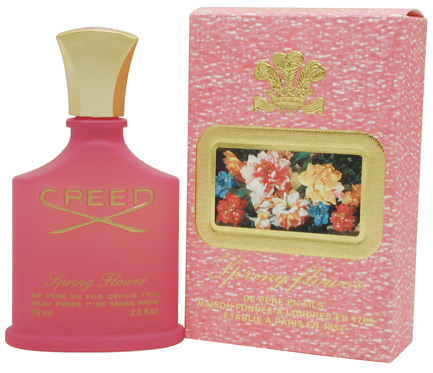 Euphoria Spring Temptation by Calvin Klein
 Flowery, earthy, and full of nature, no wonder it's a spring 'tempation'. Notes include pear blossom, amber, pink lily, white sandalwood, dewy violet, fluid waterfall accord, guava leaf, and musk.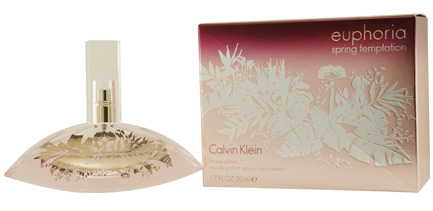 With lots of fruity floral fragrances, let us know which fragrance is your favorite during this time of year!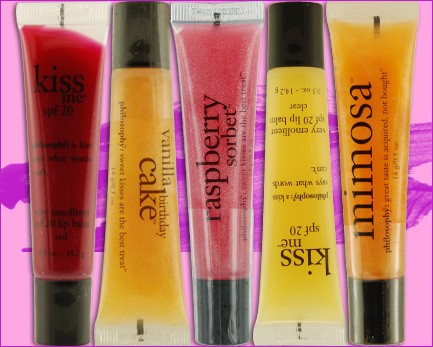 So I have this philosophy...lip gloss that is ah-mazing! When I say ah-mazing, I mean it. This gloss is probably the BEST tasting gloss I've ever had on my lips, and not only does it taste awesome, but the shine factor and tint of color are just perfect!
I'm an addict with lip glosses; yes I said it, I'm addicted to lip glosses, so sue me. I probably have about 20 different glosses in my bag as we speak, and that does me NO justice of what's in my 3 make up bags at home PLUS the cosmetics bag I have hanging in my closet. 
So now that I've told you my lip gloss addiction, I think you will become one too if you try this gloss for yourself, and being a lip gloss addict is not a bad thing. Personally, my fave is vanilla birthday cake because I LOVE love love birthday cake flavor anything. Birthday cake ice cream, birthday cake cupcakes, birthday cake pancakes, birthday cake you name it, I LOVE it, including philosophy's vanilla birthday cake gloss.
If birthday cake is just not your thing, well maybe mimosa or melon daiquiri is? They have some pretty awesome flavors and colors, rasperry sorbet anyone? And what's really great is I order these ALL the time from...well you guess, FragranceNet.com! Order yourself a beauty treat, we have flavors like cinnamon bun (YUM!), cocount frosting, rasperry sorbet, and my fave...vanilla birthday cake. So pucker up and enjoy!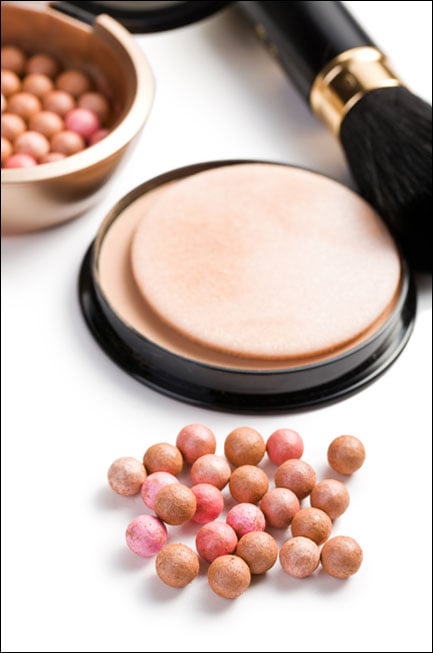 Bronzer...the better way to tan! I used to fake and bake a ton...that is until I learned to use bronzer, and that's without lookin' like Snooki and the rest of the Jersey Shore crew. I'll admit, practice does make perfect and a little play with product helps with figuring out what works best on your skin, but trust me, this type of 'fake n bake' is way better than sitting in a tanning booth or laying out in the scorching sun.
There are gels, lotions, sprays, powders and the list goes on and on. It takes time and patience to figure out which products work best on you. Some products may work great on your body but just don't do it for your face and vice versa. I guess that's why they do make face bronzers and body bronzers & self tanners.
Personally, it's all about a perfectly bronze face for me in the summer! 
I love Lierac bronzage intense refreshing creme gel (plus it has SPF 10). This gel absorbs quickly and I love that it has SPF 10 to help protect my skin from UVA & UVB rays. It's lightweight and oil free plus it has 'ultra-tanning spices and skin-repair cactus fig extract'. For added color, I sometimes use a powder to finish off my look, Bronze Goddess soft duo bronzer by Estee Lauder makeup works great!
Do you have a bronzing beauty routine? Comment below & let us know!