There are 13 FragranceNet.com related words. Can you find them? We'll post the 13 words at the end of the day!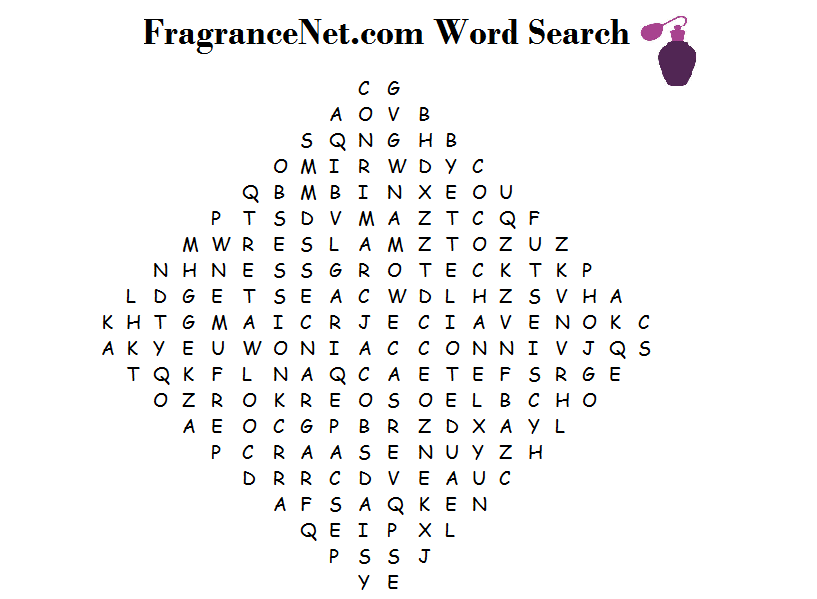 Yesterday, we launched our first 'Guess the Bottle' contest on Facebook, and we must say EVERYONE who commented, all 186 of you and counting, guessed it is White Diamonds perfume by Elizabeth Taylor. Congrats to the first person to guess it correctly, Tricia M Degregorio! Please email us at social@fragrancenet.com & everyone, stay tuned for our upcoming contests on Facebook & Twitter! Be sure to LIKE us and follow us on Twitter @FragranceNet.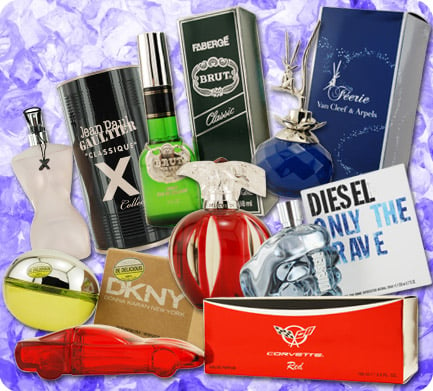 Classique X, Only the Brave, Delicious, Brut, Delices, Feerie, Play, Corvette Red, and OP Juice are all very different fragrances, but what do they all have in common? A 'coolness' factor with their unique bottle design! Let's make our rounds in the pic above and take a closer look on the bottle designs of some of the most unique, 'cool' fragrance bottles.
Jean Paul Gaultier Classique X perfume by Jean Paul Gaultier
 This feminine, frothy, curvaceous glass bottle design really captures the courage, mystery, and sensuality of a woman.
 Brut booze? No, it's not what it appears to be…similar in shape, color, and even size of a Heineken beer, this men's cologne smells nothing like the beverage. With lovely citrus top notes and hints of spicy woods, we think it's quite the opposite, no?
 One of my personal faves, this perfume comes in a brilliant blue crystal vase bottle with a sleek, silver fairy perched up on the cap. Mysterious and mystical, this scent has me sold without even knowing it's fragrance notes…which just so happen to include notes of  violet, jasmine, mandarin orange, green Leaves, iris, vetiver, musks, cassis, and rose.
 Yes, this scent is delectable, but we wouldn't suggest taking a bite out of this apple shaped bottle. The sweetness of its scent will satisfy you enough!
 Beautiful, sophisticated, and the perfect touch of art, of course this bottle is this unique, coming from the unique and luxurious Cartier jewelry company.
 Get a fistful of fragrance (literally), with notes ofviolet, coriander, amber mandarin orange, styrax, lemon, labdanum, leather, and cedar with Diesel's Only the Brave. This scent will 'punch' things up a notch.
Corvette Red by Vapro International

 You can really speed things up with bottle of Corvette red cologne by Vapro International.
 What is the most unique fragrance bottle you've come across?! Let us know in the comments below or on Facebook!