Candy Inspired Fragrances
Posted by Anonymous on Mon, 04/23/2012 - 5:46 PM
YUM! Candy inspired beauty & fragrances are being taken to a whole new level, and honestly, we love it & can't get enough of it! From Louis Vuitton's latest ad campaign to the beauty trend looks off the latest on the runways, candy trends have caught our eye! From candy cane scented candles to cotton candy perfume, these sweet products are too good to not share! Dig in and let us know what candy inspired product you can see yourself wearing!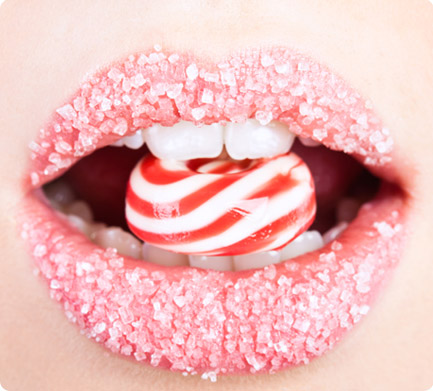 Pink Sugar by Aquolina is the perfect scent for a whole lot of sweetness! With fragrance notes of cotton candy, caramel, raspberry, bergamot, licorice, orange, and strawberry, this perfume will satisfy anyone's sweet tooth.
Talk about pure seduction, Delicious Chocolat by Gale Hayman is absolutely that! This yummy scent lasts 1-5 hours and has notes that include ozone, bergamot, lemongrass, plum, peach, jasmine, rose, dark chocolate, vanilla bean, amber, precious woods and musk. Would you dare to smell like Delicious Chocolat?
Have fun with your fragrance and smell like cotton candy, with Delicious Cotton Candy by Gale Hayman. With notes including citruses, bergamot, cotton candy (obviously), lily of the valley, fig leaves, brown sugar, licorice, vanilla, caramel, cedarwood, and musk.
A mixture of fruit, flowers and sweets, DKNY's Delicious Candy Apples is flirty with fragrance notes of apples, violet leaves, caramel, marshmallow, pears, lily of the valley, jasmine, and vanilla. Take a bite out of that!
Don't want to smell like it but want to smell it? The candy cane scented soy holiday candle is perfect, not only for the holiday season. Light this candle any time you need a little peppermint in your day!
Scrubba, dubba a dub! Get scrubbin' with Laura Mercier's Crème Brulee sugar scrub, this scrub contains sugar granules and exfoliating beads perfect for gently lifting away dirt, impurities and dead cells. Leave your skin smooth & delicately scented with white macadamia nut and sweet almond oils.