Earth Day Beauty Finds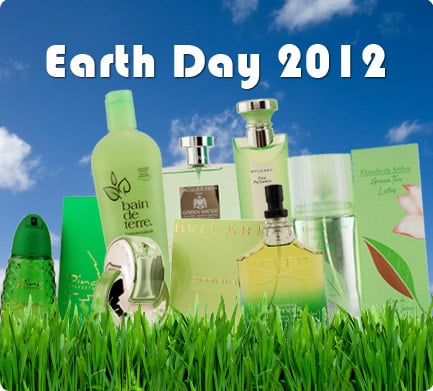 Sunday, April 22nd is indeed Earth Day and we wanted to celebrate in a fun 'green' way. 
We chose fragrances, hair care, skin care, and beauty products that are green, whether it was the color of the packaging or bottle, the fragrance notes, or the ingredients in them, we went green all the way! Take a look at what we came up with and let us know your fave 'green' products in honor of Earth Day!
Pino Silvestre cologne –Introduced in 1955, this romantic scent has fragrance notes of oakmoss, woods and patchouli and is non doubt, masculine and enticing.
Bvlgari Omnia Green Jade perfume – This lovely scent was introduced in 2008 and has yummy notes of pistachio, white woods, spring water, green mandarin, jasmine, pear blossom, musk, white peony, and nasturtium. Does it get greener than that?
Bain De Terre Lemongrass Volumizing Shampoo –An amazing shampoo formulated with botanical herbs and essential oils. This shampoo is high quality, pesticide-free, and extracted from ethically harvested plants using only the purest water.
Bvlgari Green Tea cologne – Introduced in 1997, this was Bvgari's first fragrance, with extracts of green tea blended with jasmine and rose and citrus scents.
Creed Vetiver cologne –Take a guess on this one! Notes include cedar, vetiver and ginger. A classic fragrance with a very fresh, clean scent. Perfect for spring or summer time!
Fujiyama Green by Succes De Paris—This fabulous fragrance features a blend of citrus, sweet florals, green tea, sweet woods and bay leaves.