Lightweight summer perfumes definitely give off that playful and carefree vibe, but once the temperatures drop and the fall air pours in, it's time to think about switching over to deep and sophisticated scents.
Unlike scents of the former season, deeper autumnal aromas are often filled with intoxicating notes such as woods and spices. And while longstanding and intense perfumes may not be for everyone, there are subtle and irresistible blends that are still fall friendly. For a perfume that will easily help you transition to fall, here's ten fall scents to try.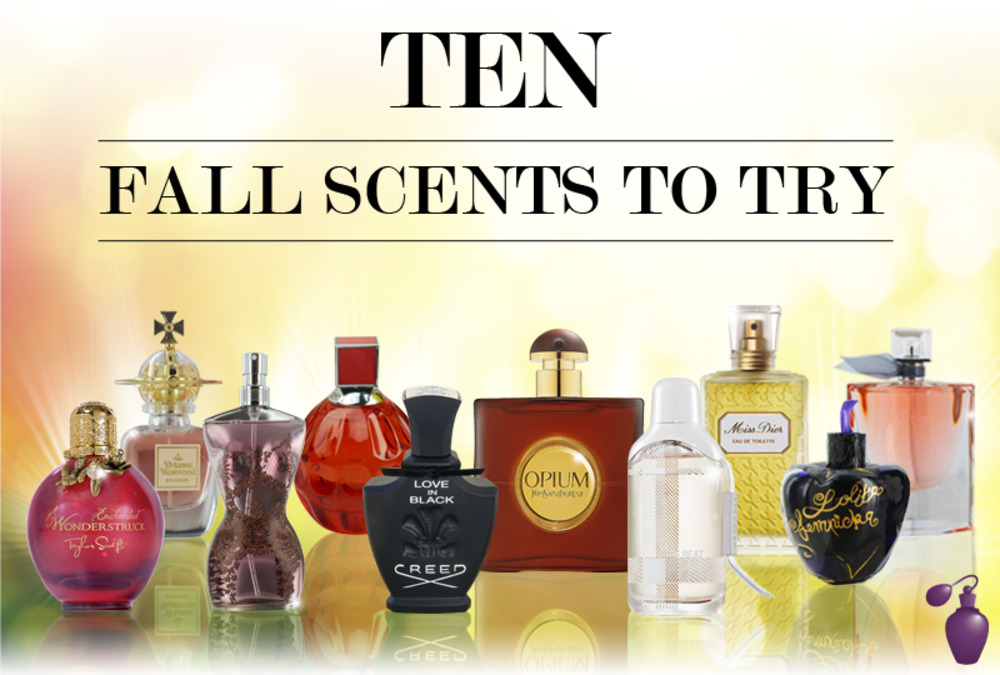 For Exotic Florals...Change up your usual floral scent with the Yves Saint Laurent Opium Eau De Toilette Spray ($81.99), which boasts notes of exotic florals, mandarin and coriander.
For Soft Musks...Achieve that casual fall ambience with the Taylor Swift Wonderstruck Enchanted Eau De Parfum Spray ($23.99), filled with traces of peony blossoms, white musks and savory vanilla.
For Sultry Spices...Get that sexy,spicy aroma thanks to the Jean Paul Gaultier Eau De Parfum Spray ($50.99), which blends together sumptuous vanilla and mysterious woods.
For Classic Orientals...Whether you're on or off duty, the Boudoir Eau De Parfum Spray ($35.99) brings a come-hither aroma right to your skin.
For Passionate Fruits...While summer scents focused on tropical and citrus fruits, fall fruits found inside the Jimmy Choo Exotic ($57.99) tantalize your senses with accords of pink grapefruit, orchid and black currant.
For Wearable Woods...For a versatile woody scent, the Burberry The Beat Eau De Toilette Spray ($38.99) offers an sophisticated aroma you can clearly wear everywhere.
For Classic Beauty...No matter what you have planned this fall, the Miss Dior Classic Eau De Toilette Spray ($107.99) can go from daytime to nighttime with ease.
For Instant Sex Appeal… When you want to dabble into darker scents, make the Lolita Lempicka Midnight Illusions Eau De Parfum Spray ($42.99) your go-to pick, as it fuses together provocative notes of jasmine, iris and musks.
For Pure Seduction...To set the mood in style, let the Creed Love In Black Eau de Parfum Spray ($170.99) create that alluring vibe in no time, as notes like violets and musks totally tempt and tease.
For Grace And Elegance...If you're on the hunt for a new signature fall scent, let the Lancome La Vie Est Belle Eau De Parfum Spray ($103.99) bring a graceful and elegant aroma to your skin.
Labor Day is literally only a few weeks away, and although we now have fall foliage and everything pumpkin spiced on our minds, we will still miss the light and carefree aromas of summer once the cool autumn air rolls around.
But to give the dwindling season a proper sendoff, we're looking back at some of our favorite airy and come hither scents we'll definitely miss. And being that summer isn't over just yet, it's never too late to snag a scent (or two) before those long beach days come to an end.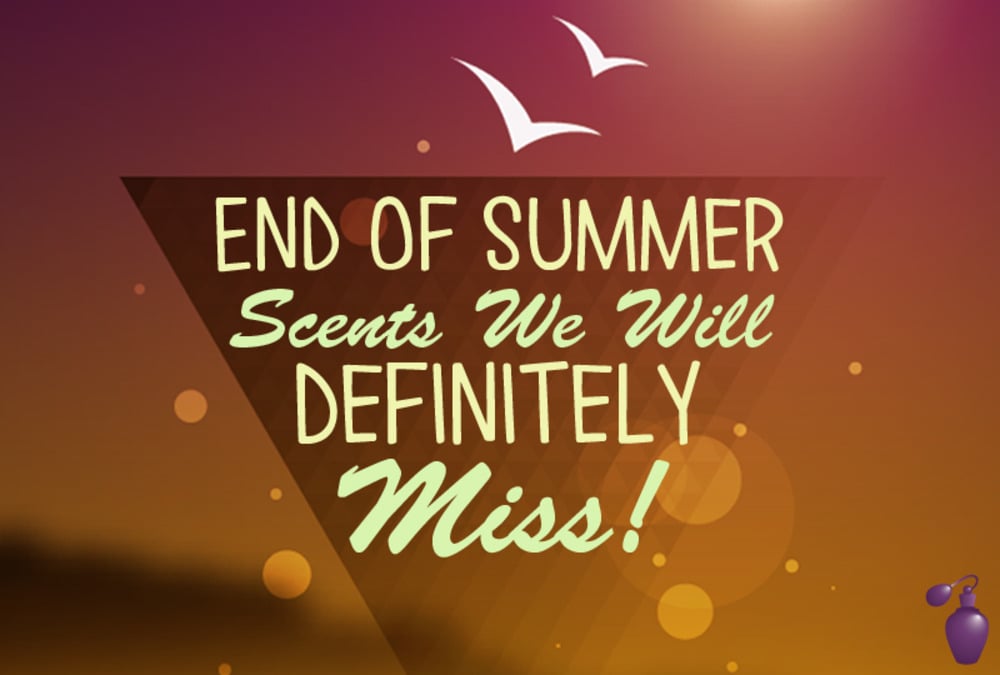 For A Tropical Escape...Perfect for all those romantic nights under the stars, the Calvin Klein Eternity Summer Eau De Parfum Spray ($28.99) brings delicious notes of juicy tangerine and deep woods to your skin. And equally casual, you don't have to worry about this fragrance being too overpowering or strong. Just be sure to reapply several times a day for that soft, yet sensual aroma.
For Something Sexy…Although fall usually brings about notes of spices and woods, you can easily enjoy these notes before summer's end thanks to the Jean Paul Gaultier Summer Eau d'Ete Parfumee Spray ($44.99). And with a potent, powerful smell, reapplication can be kept to a minimum, as savory vanilla and seductive amber are often longstanding.
For Special Occasions...Labor day is often synonymous with parties and weekend escapes, so for all those special events on the horizon, be sure to try theBurberry Brit Summer Eau De Toilette Spray ($37.99), filled with intoxicating citruses and woods.
For Summer All Year Round...The barbeques and endless beach days may be coming to end, but you can definitely enjoy the scent of summer all year round thanks to the Escada Turquoise Summer Eau De Toilette Spray ($58.99), which instantly brightens the mood with playful fruits and florals. And for a continuous summer mood, be sure to fill up your refillable perfume atomizer with this alluring scent.
For Unbeatable Romance...Always evoking romance and passion, the David Yurman Summer Essence Eau De Toilette Spray, Unboxed ($25.99) entices the senses with notes of apple blossom, pear and hyacinth.
For Upbeat Citruses...Often crisp and uplifting, citruses can bring freshness and and energy to any occasion. To help spark up your day, trust the Givenchy Very Irresistible Summer Eau d'Ete Alcohol Free Spray ($51.99) to bring lively traces of mandarin orange and tropical florals to your wrists and pulse points.
For Oriental Influences...Oriental scents can work well both day and night, so if you are on the hunt for a truly versatile fragrance, look to Kenzo Flower Summer Eau d'Ete Alcohol Free Spray ($35.99) to bring flattering notes of ginger, white musk and Mandarin Orange to your skin.
For Tropical Florals...For deep and exotic florals, the DKNY New York Summer Eau De Toilette Spray ($42.99) definitely jazzes up your perfume vanity tray, as a delightful medley of lily valley, oranges and flavorful raspberry immediately set the mood.
You've got to be smart to excel in the workplace, and we're not just talking about acquiring mad skills in the boardroom. To smell the sweet scent of success, you have to be putting out the right aromas towards everyone you encounter. This means you can't wear fragrance that overwhelms others or is more memorable than you appear to be. So choose wisely, dear readers!