Ten Fall Scents To Try
Lightweight summer perfumes definitely give off that playful and carefree vibe, but once the temperatures drop and the fall air pours in, it's time to think about switching over to deep and sophisticated scents.
Unlike scents of the former season, deeper autumnal aromas are often filled with intoxicating notes such as woods and spices. And while longstanding and intense perfumes may not be for everyone, there are subtle and irresistible blends that are still fall friendly. For a perfume that will easily help you transition to fall, here's ten fall scents to try.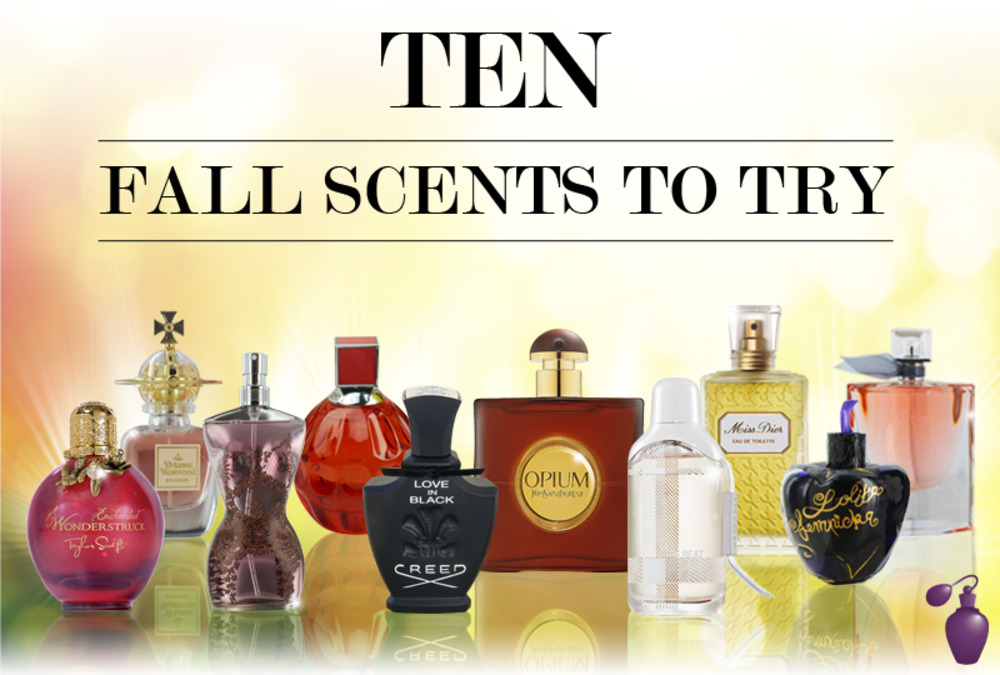 For Exotic Florals...Change up your usual floral scent with the Yves Saint Laurent Opium Eau De Toilette Spray ($81.99), which boasts notes of exotic florals, mandarin and coriander.
For Soft Musks...Achieve that casual fall ambience with the Taylor Swift Wonderstruck Enchanted Eau De Parfum Spray ($23.99), filled with traces of peony blossoms, white musks and savory vanilla.
For Sultry Spices...Get that sexy,spicy aroma thanks to the Jean Paul Gaultier Eau De Parfum Spray ($50.99), which blends together sumptuous vanilla and mysterious woods.
For Classic Orientals...Whether you're on or off duty, the Boudoir Eau De Parfum Spray ($35.99) brings a come-hither aroma right to your skin.
For Passionate Fruits...While summer scents focused on tropical and citrus fruits, fall fruits found inside the Jimmy Choo Exotic ($57.99) tantalize your senses with accords of pink grapefruit, orchid and black currant.
For Wearable Woods...For a versatile woody scent, the Burberry The Beat Eau De Toilette Spray ($38.99) offers an sophisticated aroma you can clearly wear everywhere.
For Classic Beauty...No matter what you have planned this fall, the Miss Dior Classic Eau De Toilette Spray ($107.99) can go from daytime to nighttime with ease.
For Instant Sex Appeal… When you want to dabble into darker scents, make the Lolita Lempicka Midnight Illusions Eau De Parfum Spray ($42.99) your go-to pick, as it fuses together provocative notes of jasmine, iris and musks.
For Pure Seduction...To set the mood in style, let the Creed Love In Black Eau de Parfum Spray ($170.99) create that alluring vibe in no time, as notes like violets and musks totally tempt and tease.
For Grace And Elegance...If you're on the hunt for a new signature fall scent, let the Lancome La Vie Est Belle Eau De Parfum Spray ($103.99) bring a graceful and elegant aroma to your skin.