Giveaway Alert! It's time to start celebrating the holidays and giving back to our amazing fans with some @FragranceNet.com gift cards! To enter, make sure that you post an original picture to our wall of your FragranceNet.com Holiday Haul and tag #FNetHolidayHaul.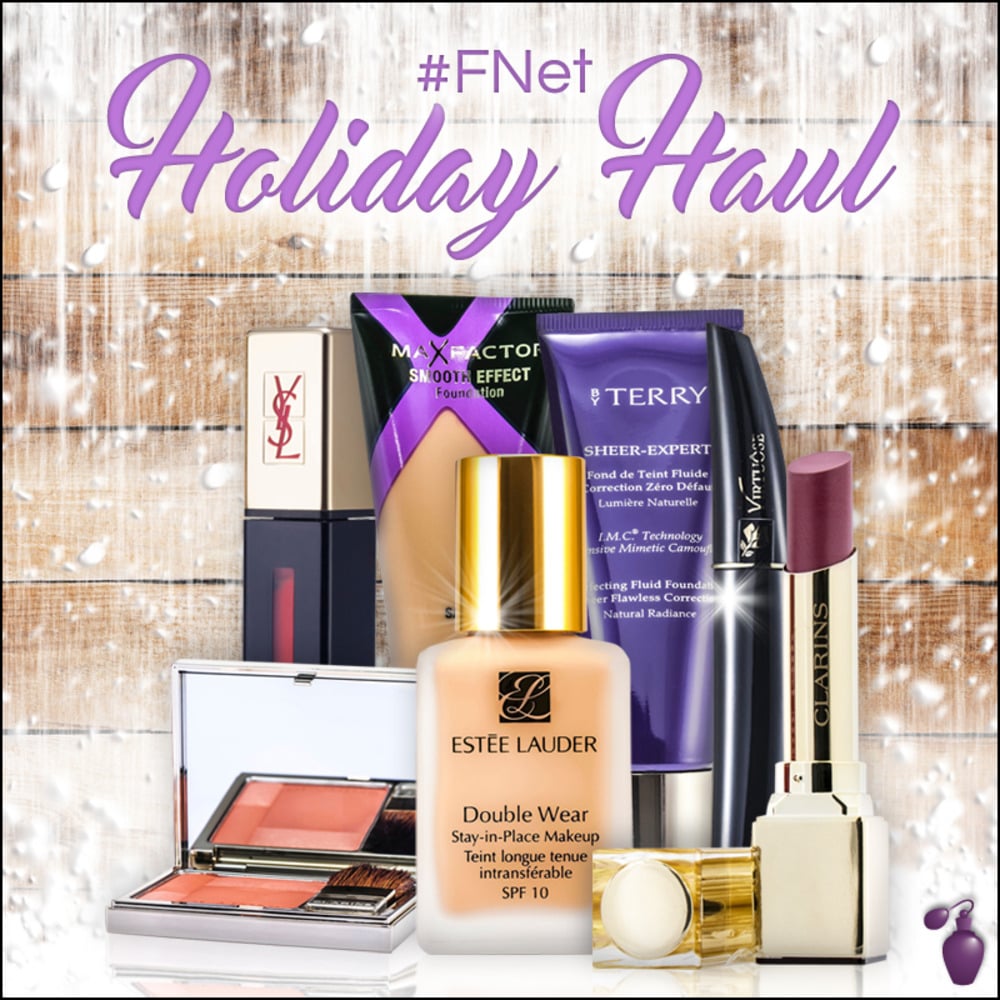 You can enter multiple times as long as you use the hashtag #FNetHolidayHaul. Each entry can be a mix of products (cosmetics, fragrances, gift sets, candles, skincare, aromatherapy, haircare, etc.); a single shot of your collection, a fragrance selfie (you must be showing your own face in the photo). And of course, everything needs to have been purchased from our website www.FragranceNet.com.
Make sure that you visit our Instagram and Twitter page to increase your chances of winning! Must be 18 or older to enter; open to US residents only. Contest ends on Wednesday, December 30th at 11:59pm EST but winners will be chosen randomly thoughout the contest.
Good luck!!!
US Designer John Varvatos continues to expand his fragrance empire with Dark Rebel – an aptly-titled masculine which celebrates the rebellious man, and those who march to the beat of their own drum!
Presented in a leather cord-clad flacon, one can feel the gruff, virile masculinity oozing from every pore... it opens with accords of spiced Jamaican rum, Cuban sugar cane and cardamom. A steamy tobacco and leather accord diffuses from the heart of this scent, and brings with it a sexy 'grease-monkey' kind of vibe. Styrax, spices, castoreum and Mexican black vanilla make for a rich, animalic and dark foundation upon which all these accords are riding. Dark Rebelgrowls with strapping, male vigor – one for the ladies (or guys) to enjoy on their man!
With above-average projection and persistence, Dark Rebel provides good bang for your buck... it feels autumnal and draws you in close... it will likely become a signature scent for many.
Costume National – the cutting-edge avant garde Italian Design house - has just undergone a shakeup with Founder/Creative Director Ennio Capasa leaving earlier in 2016, but to date, their exceptional perfume collection remains unsullied. Costume National fragrances to me, are a little like a sheep in wolf's clothing. Their minimalistic flacons and stark, monochromatic advertising campaigns suggest that the scents themselves should follow suit: clean, linear, unembellished. But if the truth be known, Scent Gloss is one of many perfumes in the CN portfolio that challenges this very notion.
Launched in 2004, Scent Gloss is a floral fragrance for women which feels strikingly unusual. With their olfactory pyramid heavily guarded (with the exception of musk, orchid and rose), this perfume feels like a bouquet of flowers still wrapped in cellophane! There is a wonderful natural floral feel, which butts up against a sharp, synthetic, almost plasticky accord. Perhaps as the name suggests, it also has a strange 'lip-gloss' vibe; it somehow straddles the line between cosmetics and polyethylene! This is not to say the fragrance is bad or sickening... rather – it is like a hyper realistic painting – one in which extra-fine details come into focus... even if they don't truly exist in nature.
Clean and uplifting, for women who like to wear something memorable and individual... Scent Gloss is your jam!