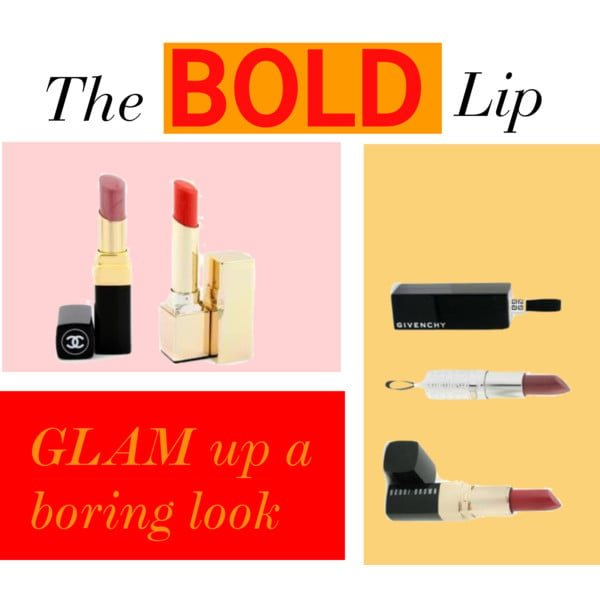 Chanel's rouge coco shine hydrating sheer lipshine in #72 effrontee is a weightless lipstick, with a texture that glides on effortlessly. Formulated with a unique Hydratendre complex, this lipstick imparts a long-lasting moisture to soften lips. Why not create a plump and healthy looking pout with a hint of shimmer? Shop Chanel lip color.
Looking for a product that holds tru to it's color, shine, and hold? Look no further, Clarin's rouge prodige true hold colour & shine lipstick will do the trick! We love #117 in sunset, a beautiful orangey-red color. What hue do you love? Check out the other shades of Clarin's lip color we carry.
Givenchy's rouge interdit satin lipstick offers an exceptionally smooth, longwearing lipstick that gives a sexy, light-reflective color to the lips. It not only nourishes and hydrates lips with powerful anti-oxidants but offers comfort and protection too! WE love it in #04 racy brown, do you?
And Bobbi Brown, oh how we love these products. And oh, what a sale! Bobbi Brown's lip color gives a creamy, semi-matte look that gives your lips an instant polished, rich look. Wear alone or pair with gloss, this long wearing lipstick will last you all day and night long.
We LOVE lipstick, do you?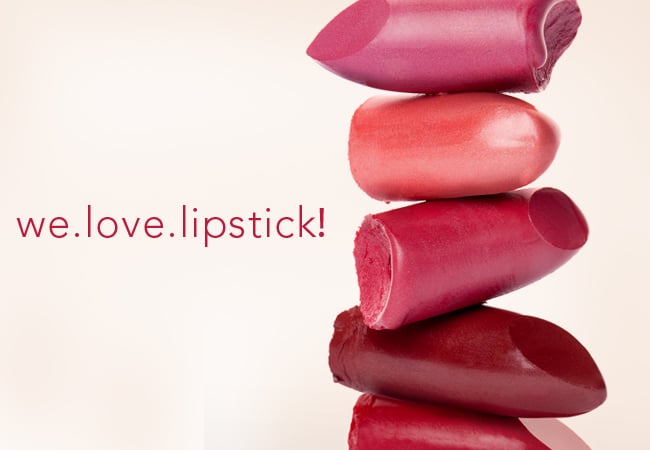 Why we love lipstick is as simple as this! Lipstick suits our sense of style, we can play with the color, the texture, even the shape on a daily basis...just by going off of how we feel on any specific day. 
Why else?  It makes us feel pretty! With no makeup on and a top knot laying on our head oh-so-high, lipstick will make up your face and make you feel pretty when you're feeling your lowest, your laziest. 
Give yourself a pick me up and complete your look. Go shop some lipstick, lip glosses, lip liners, and other lip care products on sale!
Have fun shopping!