DDF Revolve 400X Micro Polishing System
Want to achieve a professional microdermabrasion result without a visit to a doctor's office or spa? Unlike most at home devices that simply vibrate or scillate, the DDF Revolve 400x transmits more energy to the skin with up to 400 rotations per minute for professional results.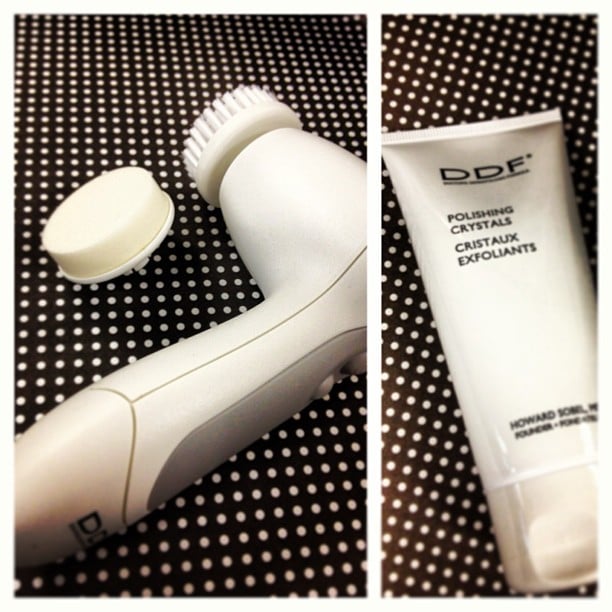 Use the deep cleaning brush with your favorite cleanser, and the foam exfoliator with the gentle yet highly effective self-warming Polishing crystals to achieve:
-8X better exfoliation than a scrub alone
-Better absorption of skincare products
The light-weight device offers two speed options to allow you to control the intensity of your treatment and is travel-friendly and suitable for use in the shower. Now, what are you waiting for, start to gently polish away surface imperfections for visibly smoother and even-toned skin!