5 Scents to Try Now
The temperature might be rising and plans for summer fun are underway, but we still have a few more weeks of spring! Don't miss out on these fresh spring scents that are sweet enough for spring, yet light enough to carry over into the summer months ahead.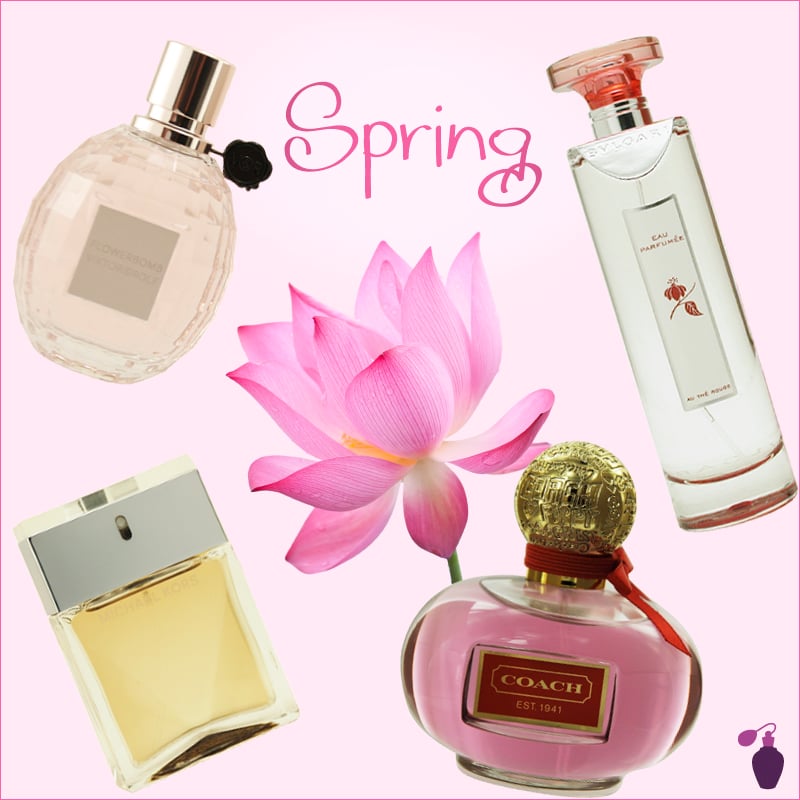 Michael Kors by Michael Kors – Kors' self-titled perfume is still a favorite even after the designer developed several other fragrances (including the launch of three new scents along with makeup sets to be released this August). Much like Kors' runway designs, the perfume is classic and sophisticated, with a modern edge to it. The floral top and middle notes that include tuberose, freesia and white wings peony, blend richly with the warm bottom notes that include cashmere wood and musk. A light spritz of this floral fragrance will have you feeling like you've jetted off to an exotic beach.
Cherry In The Air by Escada – Escada's 2013 limited edition spring/summer perfume, Cherries in the Air is as lively a scent as the red bottle it comes in. Inspired by the orchards of southern France, and days spent bicycling through and picnicking under the blossoming cherry trees, this scent is both fruity and sweet. The scent's top notes of black cherry, raspberry and mandarin provide the fruity scent, while middle and bottom notes that include vanilla, marshmallow, sandalwood, musks and white suede bring hints of sweetness and earthiness to the fragrance.
Flowerbomb by Viktor & Rolf – Flowerbomb packs an explosive floral scent upon first spritz that becomes lighter and more powdery as it settles on your skin. The eye-catching bottle, which was designed and cut to resemble a multi-faceted diamond, pairs perfectly with the fragrance's glamorous notes. Flowerbomb opens with notes of bergamot, tea and osmanthus, while the intense floral scent is derived from the middle notes that include sambac jasmine, centifolia rose, cattleya orchid and ballerina freesia. Base notes of musk and patchouli round out this enticing fragrance.
Au Thé Rouge (Red Tea) by Bvlgari – Bvlgari's Red Tea fragrance is the perfect scent for anyone looking for a perfume sans the overpowering headache-y smell. This clean, light scent is both elegant and complex enough to be worn on special occasions, yet casual enough for everyday wear. The fragrance opens with top notes of bergamot, pink pepper and orange, combining with middle notes of fig and Roiboos and Yunnan red teas. Base notes of musk, walnut and resin add a slight warmth to the fragrance.
Poppy by Coach – Poppy is a fun and flirty fragrance from Coach that combines floral and sweet notes. Poppy's top notes of refreshing cucumber, juicy mandarin orange and freesia buds provide the perfume with its light, fresh quality. Middle and base notes that include jasmine, gardenia, candied rose petals, sandalwood and marshmallow give the fragrance a floral, sugary sweet scent fit for any spring occasion.