Everyone from Audrey Hepburn to our grandmothers taught us exactly where to apply perfume: on the base of the neck and wrists. But times have changed. With women enduring long work hours, sweaty runs to the train station and smelly take-out restaurants, we need our perfume to smell good everywhere and all day long.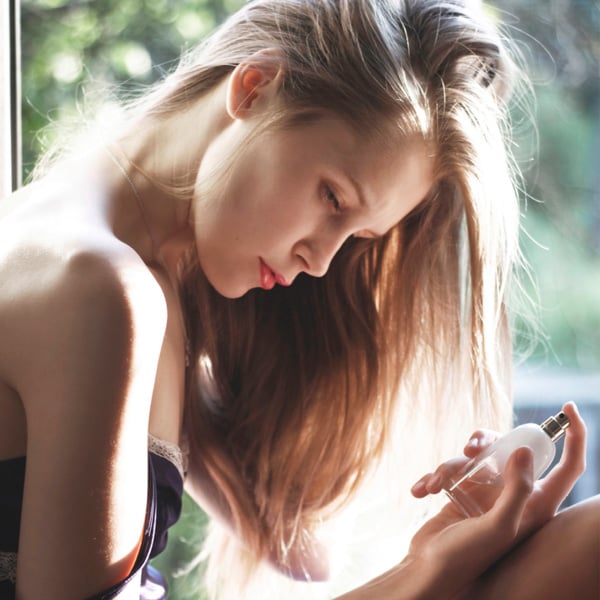 So where should we be applying our magic fragrance to feel fresh and feminine for hours on end? Coco Chanel recommended applying perfume everywhere you'd like to be kissed, and while that has a sexy ring to it, there are certain places you might want to be kissed that, erm, should not be spritzed. With that in mind, here are some sexy hot spots we recommend:
Back of the Ears
Picture this: You're meeting that special someone for your first date, they go in for the semi-platonic hug, and the first whiff they get is of your new Viktor & Rolf Flowerbomb. You've just become irresistible without saying a word! Spritz a little perfume behind your ears, so people smell it when they hug you and are reminded of you when they get a whiff of that pleasant scent anywhere else.
Back of the Knees
The reason people spray on their wrists is because they're "pulse points," or parts of the body where blood vessels are closest to the skin. These spots radiate heat, and will therefore radiate the scent you spray there. A spritz on the back of your knees will also help your scent rise as the day goes on—think gorgeous smelling summer dress at the end of a long, hot day!
Chin
In an interview with Cosmopolitan mag a few years ago, Usher said the sexiest place to spray perfume is "Under the chin because that way when you get in really close to kiss her, you can smell it." We don't know about you, but if Usher thinks it's sexy, we'll definitely be trying it!
What are some of the sexiest places you spray your perfume? Tell us in the comments below!
Here it is...a round up of our #FNetTip beauty, fragrance, and health tips from our Tweeters during our Twitter Party this past week! Didn't know about it...well, follow us on Twitter and LIKE us on Facebook to be sure not to miss a beat in the social world at FragranceNet.com.
Now, let's get to it! Here is a list of some of the tips our party go-ers tweeted, and congrats to everyone who attended the party, because we were a trending topic in the United States during the party, so Woo-Hoo to that!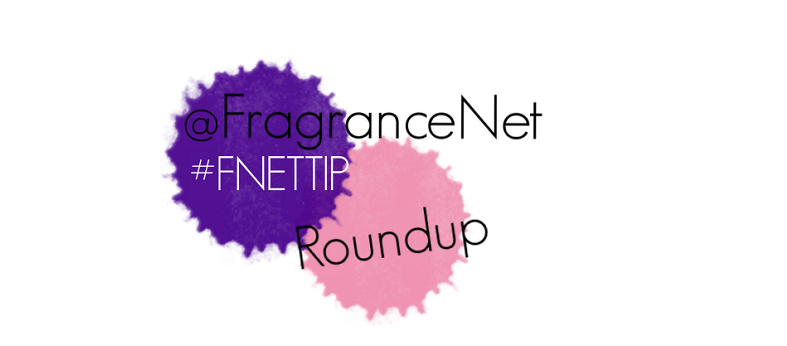 #FragranceNet #Fnettip skip shampoo for a week to stop dry scalp, dry hair and dandruff
Make sure you add primer to your face before foundation or concealer to keep your makeup looking good #fragrancenet #fnettip
Don't over do it with perfumes! #fnettip #fragrancenet
#FragranceNet #FNetTip One thing that I do is after showering, I put on baby oil to lock in moisture.
#FragranceNet #Fnettip dont place your hands on your face- it has dirt and bacteria on it
Sheena Mariee ?@SheenaMariee123
Put your eyeliner in Freezer 15 minutes before applying for a perfect glide! #fragrancenet #fnettip
KimberMichelle ?@Kimberredneck
my best beauty tip is to always always remove mascara before bed i mean always #FragranceNet #fnettip
Dry Shampoo is an essential beauty item! #fragrancenet #fnettip
Melissa & John ?@babypowda1984
use BB Creme for a longer lasting foundation #FragranceNet #fnettip
@FragranceNet Sheena Mariee ?@SheenaMariee123
Massage ice cube on your face until it melts at night-keep fat cells, acne and wrinkles under control. #fnettip #fragrancenet
Make sure you buy waterproof mascara and eyeliner to avoid looking like a raccoon at the end of the day!#fragrancenet #fnettip
A good moisturizer is essential #fragrancenet #fnettip
Karate with a Z ?@KaratewithaZ
Drink lots of water, keep your skin hydrated! #beautytips #fnettip #fragrancenet
Karate with a Z ?@KaratewithaZ
Dont' forget to exfoliate during these dry winter months to keep your glow! #fnettip
#FragranceNet #Fnettip 1. Wash your hair every two days: if it starts to get a bit oily you can always use a dry shampoo,
Sheena Mariee ?@SheenaMariee123
start your blush line two finger widths away from your nose and only apply iton the apples of your cheeks#fnettip#fragrancenet
 #FragranceNet #FNetTip #1 and most important is drink lots of water.
spray on key areas such as neck and wrists as well as do a little spritz in the middle of the day #fnettips
If you put your fragrance on top of a moisturizer, it lasts longer. #FNetTip #FragranceNet
by applying to the backs of knees elbows and neck #fnettip #fragrancenet
Melissa & John ?@babypowda1984
I spray a couple times a day #FragranceNet #fnettip