3 Sexy Spots to Spritz Perfume
Everyone from Audrey Hepburn to our grandmothers taught us exactly where to apply perfume: on the base of the neck and wrists. But times have changed. With women enduring long work hours, sweaty runs to the train station and smelly take-out restaurants, we need our perfume to smell good everywhere and all day long.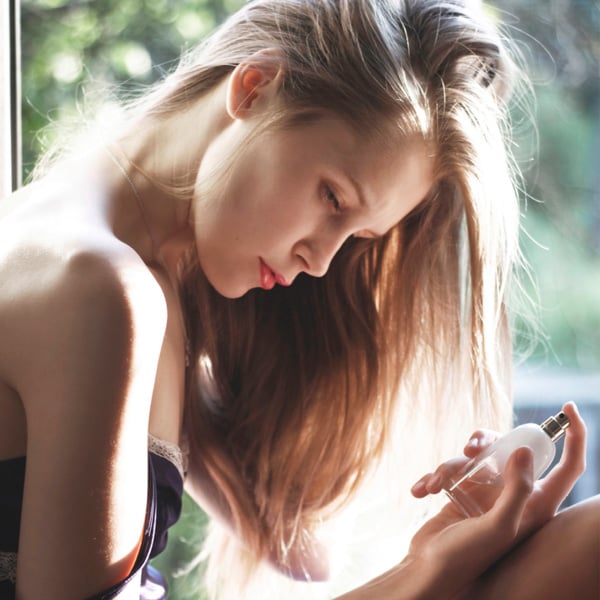 So where should we be applying our magic fragrance to feel fresh and feminine for hours on end? Coco Chanel recommended applying perfume everywhere you'd like to be kissed, and while that has a sexy ring to it, there are certain places you might want to be kissed that, erm, should not be spritzed. With that in mind, here are some sexy hot spots we recommend:
Back of the Ears
Picture this: You're meeting that special someone for your first date, they go in for the semi-platonic hug, and the first whiff they get is of your new Viktor & Rolf Flowerbomb. You've just become irresistible without saying a word! Spritz a little perfume behind your ears, so people smell it when they hug you and are reminded of you when they get a whiff of that pleasant scent anywhere else.
Back of the Knees
The reason people spray on their wrists is because they're "pulse points," or parts of the body where blood vessels are closest to the skin. These spots radiate heat, and will therefore radiate the scent you spray there. A spritz on the back of your knees will also help your scent rise as the day goes on—think gorgeous smelling summer dress at the end of a long, hot day!
Chin
In an interview with Cosmopolitan mag a few years ago, Usher said the sexiest place to spray perfume is "Under the chin because that way when you get in really close to kiss her, you can smell it." We don't know about you, but if Usher thinks it's sexy, we'll definitely be trying it!
What are some of the sexiest places you spray your perfume? Tell us in the comments below!