Ever wonder what the staff at FragranceNet.com is wearing?! We'll we thought you would be wondering that...which is why we're letting you know what we're wearing today!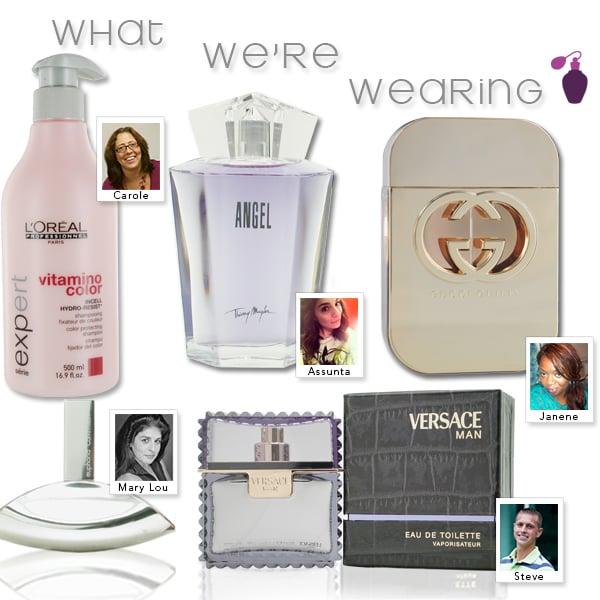 Mary Lou, from our accounting department, says she wears a variety of perfumes, each day it's different. She loves Calvin Klein Euphoria, Tresor and Hypnotic by Lancome, Ellen Tracy, and Sarah Jessica Parker...oh and let's not forget Juicy Couture! 
Carole, our creative director says her hair is 'frizzy' and 'it's just not the bomb'. Her new hair care stylist recently used 2 L'Oreal products for her color treated, frizzy, dry, (even crinkly) hair, the results? AMAZING! Carole promptly went and picked out those same 2 items her stylist used from our warehouse and made her puchase. Wondering what those miracle products are? L'Oreal Serie Expert Vitamino Color Shampoo, which has a UV filter, helping to keep colored hair last longer. Then the other product? L'Oreal Serie Expert Absolut Repair Masque for very damaged hair. Carole said, "Let me tell you that stuff really worked like a charm. My hair styled wondrously after that treatment. I highly recommend the repair masque as a twice a month – you just can't go wrong."
Assunta, that's me, is with Mary Lou...I have a ton of perfumes (thanks to working at FragranceNet.com), it's almost impossible to NOT want (and try) every new fragrance that comes in and out of the warehouse. Some of my faves that I wear on a daily basis, well lately it's been Angel by Thierry Mugler. The scent sprayed on me at first is super strong, but after say, 30 minutes, it smells amazing and works great with my body chemistry. Another fave of mine is Flowerbomb by Viktor and Rolf, but I have to say... I am definitely an Angel by Thierry Mugler kinda girl, I have the Angel Violet, Angel Lily, Angel Rose, and probably another few variations of the Angel scent. What can i say, I love his scents.
Steve, a marketing team member here, wears his Versace Man Eau Fraiche. He says he wore it here on his interview and definitely thinks it helped him make that good first impression. The masculine scent includes notes of lemon, rosewood, tarragon, musk and sage, a great cologne with flexibility to wear it in a number of situations, whether it's hanging out on the weekend catching a game at the bar or a day at the office.
And last but not least...

Janene, a member of our creative team, loves a spicy scent, especially Gucci Guilty, which mixes mandarin, pink pepper, lilac, geranium, peach and patchouli notes in one that will really make an impression wherever you wear it. She says, "I love Gucci Guilty because a sprtiz of this makes me feel amazing...it's an instant pick me up."

Ever wonder what the favorite products of the staff of a beauty site are? Ponder no more...our top picks for anti-aging and skin care are just a few characters away. 
We, just like you, really care about the products we use on our face, eyes, and overall, our skin! Here are a few of our must have, can't live without anti-aging skincare products. Do you have any in common with us?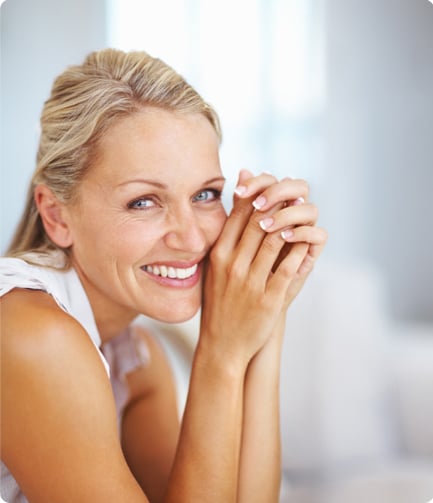 Carole, our creative director can not go a day without Borghese cura forte, an intensive lightweight, moisture treatment that absorbs and performs to it's maximum. She says, "It feels like butter, it melts right into your skin. It feels so good!"
Patti, our head of business development is always cool as a cucumber, no wonder why! She can't live without these cucumber eye pads that are soothing and revitalizing! 
Mike, our marketing director couldn't just pick one! He says he loves anything and everything from the Art of Shaving, from the peppermint essential oil face wash to the alum block for those after shaving & minor cut mishaps, all their products work great. 
Yahaira in the accounting department says she loves that bright eyed look in the morning, that's why she uses Clinique Moisture Surge Extra refreshing eye gel at night. She looks like she is fully rested, even if she didn't get her 8 hours of beauty sleep.
Assunta, in our marketing department can not go to bed before sprtizing her face with Jurlique's rosewater balancing mist. She says, "I love the soft scent of roses and marshmallows on my face before I go to bed, plus the mist really does keep my skin moist and feels super refreshing when applied, I love it!".
Paul, also in our marketing department says that Casswell Massey's calming Eucalyptus after shave balm leaves his face oh-so-fresh! He suggests you try it out or even the almond after shave balm works amazing too! 
Matt in our creative department says the Clarins Mens after shave energizer really gets the job done! It really invigorates and refreshes the skin, no matter how early in the morning it is!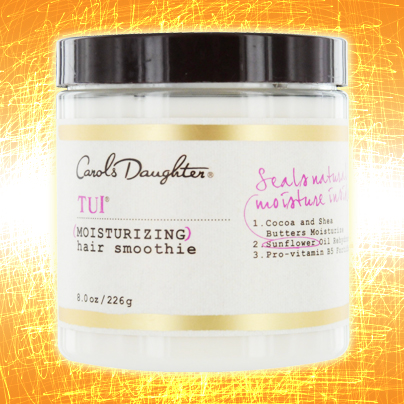 Care for a smoothie...a hair smoothie anyone?!
Go ahead and take a big gulp out of this delcious smelling, moisturizing hair smoothie.
A yummy treatment that deeply nourishes hair that is dry and dull, the sunflower oil, cocoa and shea butters promise to deliver intense moisture and detangle the worst strangled of hair.
So ahead, treat yourself to this hair smoothie. You'll thank us later!