Si by Giorgio Armani - Fragrance Review
Armani Si by Giorgio Armani is a couture eau de parfum for the modern woman. It is an irresistible fragrance that will leave a lasting mark on those who may cross your path. The contemporary woman embodies strength and independence while still owning femininity and grace, which is represented in Si. At first spray it is soft and delicate, and hours later it remains vigorously fragrant, revitalizing the senses throughout its wear. Excellent for day to day or a special night out, this exquisite fragrance could quickly become your signature scent. Its sensual nature makes it irresistible for that special someone in your life and a must for date night.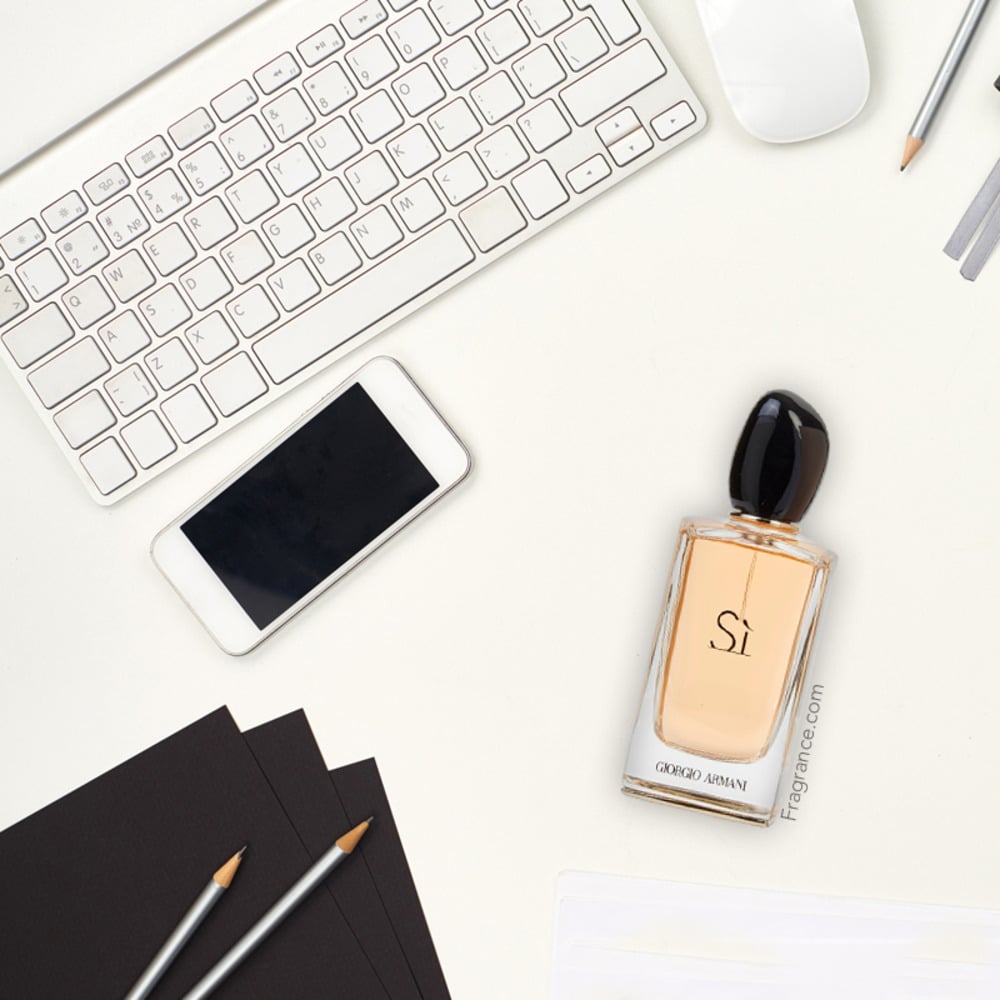 Si is love at first sight with airy florals, and remains an infatuation throughout the day. The top notes make you fall in lust with its blackcurrant nectar and white cedar wood. The middle notes will let on nectar, rose de mai, cassis, and freesia which divulge a blossoming aroma. Rounding out the scent is musky blond wood, vanilla, patchouli, chypre accord and orcanox making a flirty impression on those who get a trace of it.
Giorgio Armani Si is a scent you will find yourself coming back to for day to day wear. When sprayed on the pressure points, it lasts throughout the day or night without being overbearing. Whether you're at the office, or have a night full of romance planned, reach for Si to express femininity with a sweet, sexiness. This eau de parfum is highly recommended for any modern woman who says Si to romance, elegance, love and independence. Not to mention…the stylish and modern bottle adds a chic touch any collection!