The Difference Between Parfum, Eau de Parfum, Eau de Toilette etc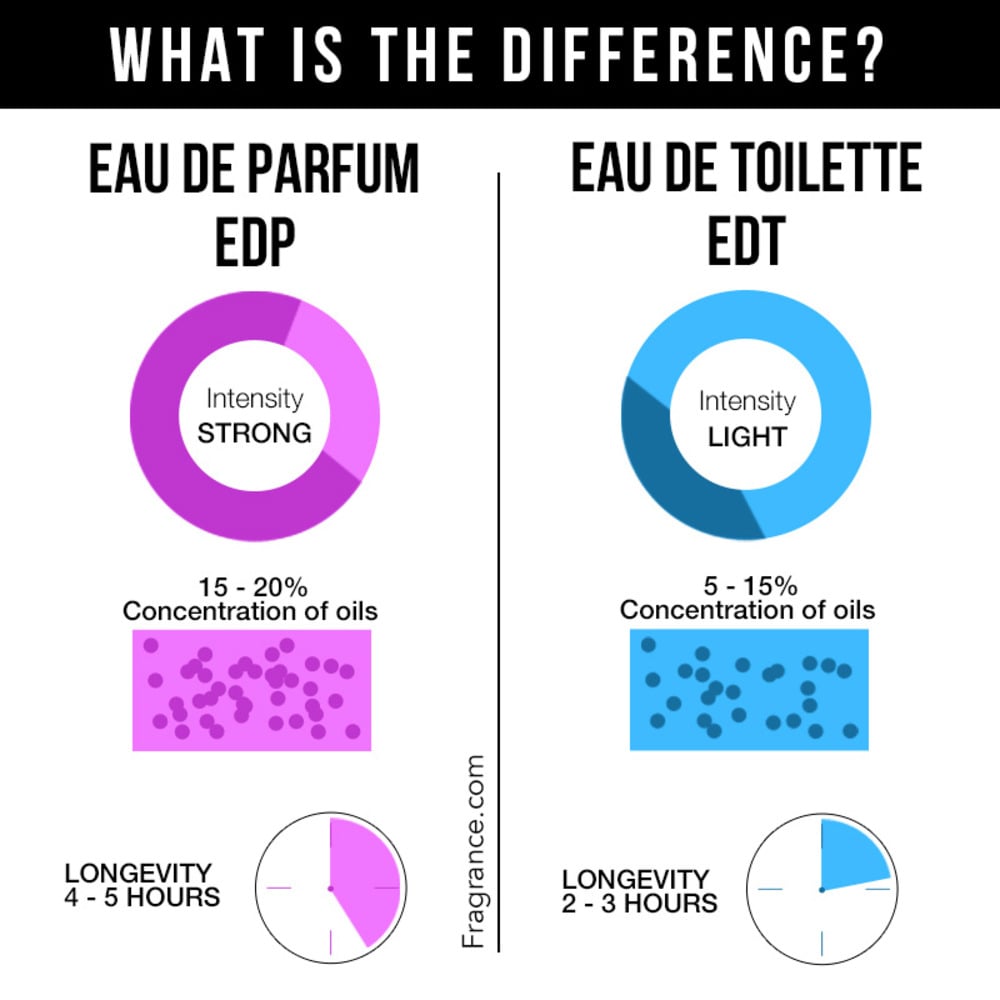 Fragrances come in a variety of styles, prices and concentrations. If you are a newbie to the fragrance world and want to know what the different concentrations mean then here is a little guide to help you out!
A single fragrance can vary in concentrations, the most popular usually being either eau de toilette (edt) and eau de parfum (edp). Although the concentration is greater in eau de parfum it doesn't always mean it will preform better or last longer. Truly that depends on the fragrance, it's composition and your skin. When it comes down to concentrations here is the run down:
Extrait, Extrait de Parfum, Parfum- This has the highest concentration of fragrance compounds therefore will likely last the longest and have the strongest projection.
Eau de Parfum- One of the most common concentrations, second highest, and typically preforms very well in the longevity and projection category.
Eau de Toilette- Another very common concentration and while it's a step below in the fragrance oil concentration category, it can preform quite well for most people, especially those with moisturized skin.
Eau de Cologne- This is one of the weaker concentrations so it's great for people with sensitivity to smell, and can be applied very liberally. Eau de Colognes work well for situations where you don't want to overwhelm anyone - like a plane, train, or a work enviornment where you are stationed close to others.
Eau Fraiche, Aftershaves- This is the lowest concentration of fragrance oils but is not to be underestimated! Great for layering scents, or for a nice little personal touch before turning in to relax for the night.