How Much is Too Much?
The old adage "Less is More" is never more true than with beauty.
We've all been guilty of -- or at least witnessed – excess: foundation that creates "the great divide" (aka rimming a pale neck and brown visage); nasal arresting fragrance, and self-tanner surplus, (just to name a few). Armed with the right products, you won't be caught red (or orange, as is the case with self tanner) handed.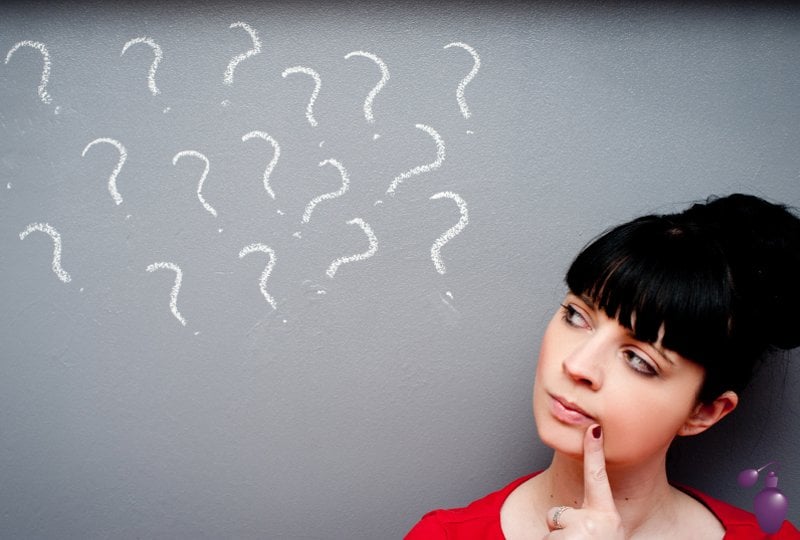 MAKEUP The standard rule is to highlight one feature, keeping the others minimal or neutral. When you accentuate multiple areas – bright lips, dark smoky eye and vibrant cheeks -- you might as well join the circus or join Gaga on tour (sorry, not sorry).
While foundation is a staple, it's the most difficult to navigate. Price is less important as identifying the right shade for your skintone and knowing how to blend. With that said, consider your foundation as an investment, and the last step in your daily skincare routine.
These brands make us stop and stare...in a good way that is:

Chantecaille Compact Makeup Powder Foundation; 10g/0.35oz ($75.50)
This super smooth, refined powder foundation is sheer and glides on like second skin, eliminating any chance of "caking." With moisturizing properties, it keeps skin soft and supple.
La Prairie Cellular Treatment Foundation Powder Finish; 14.2g/0.5oz ($81.50)
The perfect combination nestled in one compact. A cream and powder blend to create a silky-matte compact foundation. May be used as a primary foundation or touch-up for any foundation. Voilà, no lines.
La Prairie Skin Caviar Concealer Foundation spf 15; 30ml/1oz ($82.50)
Natural coverage begins here. Multiple shades from which to choose coupled with a coordinating concealer. The caviar extract in it's formulal firms and nourishes skin, while the foundation performs all-day.
In the event that you have been heavy-handed with foundation, there is no need to sweat – especially with all of that makeup on! Two fast remedies:
Trish McEvoy Extra Brightening Correct & Brighten Loose Mineral Powder; 7g/0.24oz ($21.00)
A gentle sweep of loose mineral powder can correct makeup surfeit. The key, ahem, is to use sparingly.
Dermalogica Medibac Clearing Skin Purifying Wipes -- 20wipes ($19.50)
Call it a wipe out. Reach for these hygienic, refreshing wipes known for removing excess surface oils (and in your case, makeup!) Provides anti-bacterial protection to prevent breakouts, so feel free to use as often as necessary.
MASCARA Spidery lashes have made a comeback, however if your mascara application is more Kim Kardashian than intended, use a non-greasy remover and simply start over. We live for Lancome's Noir Hypnotic for long lashes, which eliminates the desire to overdo mascara.
Lancome Hypnose Noir Hypnotic ; 3.5g/0.23oz ($34.00)
SUNSCREEN The most common error with sunscreen is not applying a sufficient amount – and not reapplying often enough. The result? Tan lines, raccoon eyes, and leathery skin. To rectify this, a high performing après sun cream is crucial.
Jurlique Calendula Cream; 40ml/1.3oz ($ 87.00)
Enriched with Calendula extract, Aloe Vera & other soothing herbs, this cream soothes and calms disturbed skin. No chemicals, artificial colors or fragrance, so it leaves skin feeling fresh, comfortable and healthy.
SELF TANNER Self-tanner can make an indelible mark where we least want it, but products have surfaced to ensure we are streak (and stress) free. Depending on the degree of difficulty, here are some of our faves. We believe a 15-20 min bath prior can help.
Clarins Smoothing Body Scrub For A New Skin; 200ml/6.9oz (34.50)
This body scrub exfoliates and conditions, while being gentle on skin and easy to rinse off. Bonus: The stimulated cell renewal and strengthening skin defense system will soften and smooth – and uniform your skin in color.
Dermalogica Exfoliant Accelerator 35; 177ml/6oz ($119.00)
If you need the big guns, look no further. In addition to removing dulling and dead surface cells, this exfoliant accelerator stimulates cell renewal. No pain involved as it contains natural ingredients (Chamomilla Recutita Flower Extract, Olive Leaf Extract Blended with Papaya Fruit Extract, Willow Bark Extract) to ensure skin is left nourished.
FRAGRANCE While we are clearly fragrance junkies, this is one overdose that requires instant rehab. Immediately saturate a cotton ball or swab with an alcohol/witch hazel product, and rub skin where perfume was applied. Once dry, the smell fades. We are fanatics of this line.
Zirh International Refresh (Invigorating Astringent ); 200ml/6.7oz (18.50)
Aside from fragrance removal (it contains both alcohol and witch hazel), the astringent can be repurposed to deeply clean pores, remove excess oil and impurities from skin, and control shine while preventing flare-ups and blemishes