Best Winter Scents
Did you know that the right fragrance can help you have a more romantic night, help you have a better memory, or even give yourself a jolt of energy when your day is dragging? For the winter, may we suggest these fragrances and let you know what the message in the bottle for each scent is. Read up... read on...and get spritzin'!
Don't let the cold, gloomy weather of winter get you down in the dumps. Try a woodsy fragrance...it acts as a drug-free antidepressant, crazy, right? The deep aroma is said to increase the production of your endorphins, those feel good hormones your body produces! Spritz a bit of Guerlain's Insolence that has notes that include violet, raspberry, rose, musk and sandalwood and start smilin'!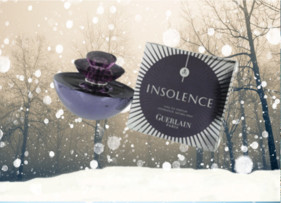 ALIEN by Thierry Mugler has notes of amber, vanilla, orange blossom, musk and woods. If you are looking for a romantic night, a night to feel a bit seductive, you'll definitely want to spray a bit of Alien onto yourself. Vanilla and musk are said to increase alpha brain waves, giving a feeling of relaxation, leading to greater sexual arousal, plus, a vanilla aroma is pleasing...to both sexes. You have nothing to lose this winter with ALIEN.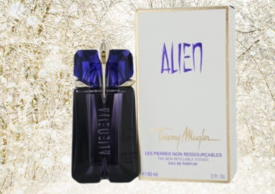 Dreading a day of boring conference calls, webinars, meetings? Have a hectic, busy, or boring day ahead of you? You'll want to give your brain a jolt, and there is no better way of doing so than with a spritz of Feerie by Van Cleef and Arpels. The citrusy, sparkling scent is a bright one infused with grapefruit, lemon, and orange notes...and believe it or not, citrusy notes trigger neuron activity in your brain, giving you more energy, or at least making you feel more alert.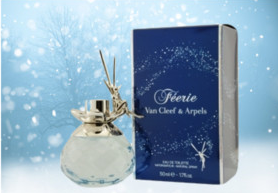 Keep cool, keep calm, and feel invigorated with a scent like Coach Legacy. Cool, tingly scents give you an energy boost, consider it another wake up call for your brain...and your body. Coach Legacy contains notes of flowery notes with hints of honeysuckle and orange, blended with amber, vanilla, and wood notes.