Yves Saint Laurent Kouros Tattoo Eau De Toilette Fragrance Review
As I've mentioned on the Eau Talk blog before, my very first cologne was Kouros… the quintessential 80's powerhouse masculine that divided the world in two with it's pervasive animalic muskiness! In the years since its launch in 1981, there have been many flanking versions of the masculine giant that put YSL men's fragrances on the world map. In 2007, Kouros Tattoo edition arrived; a new execution of Kouros that felt as though it had just strode out of the Aegean sea.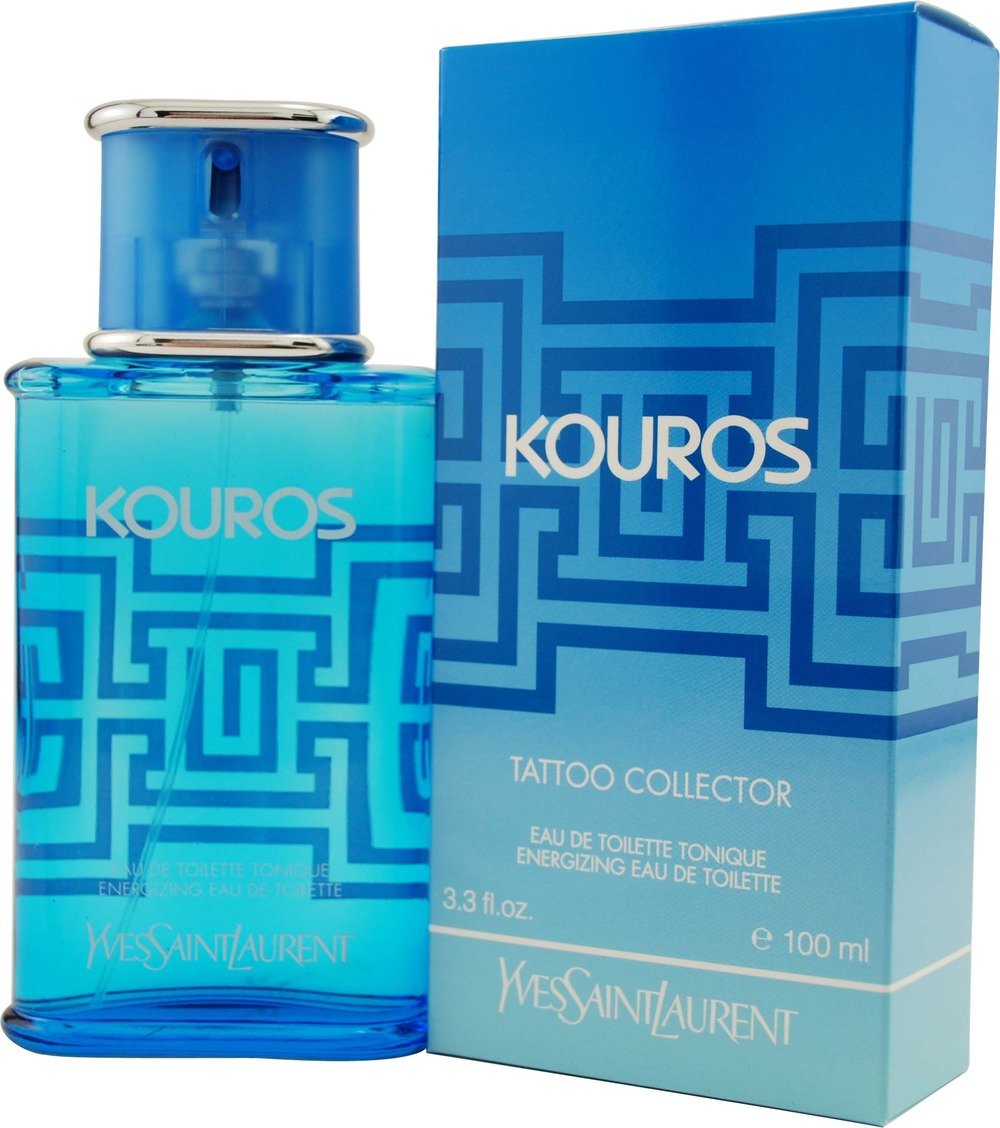 Ancient Greece was the inspiration for this scent – high sun, whitewashed walls, and the pull of cerulean blue. Tattoo edition is named as such for the gratis skin tattoos found inside the box, but the scent itself is an accomplished play on the original which sits on skin like a semi-permanent piece of body art. Bergamot, neroli and juicy mandarin in the flight hint at a cornucopia of summer fruits, whilst a huff of Calone evokes a sense of seaside freshness. Next, the omnipresent musk that it's older sibling is best known for steps forward, reasserting itself as a distinctive member of the Kouros family. The trail is a woody / resinous one – conjuring images in the mind's eye of coastal pine trees dotted along the shores of the Mediterrannean. Mature yet playful, Kouros Tattoo edition is a great alternative on days when grandpappy Kouros simply talks too loud. A limited edition flanker, Tattoo edition is a must-have for Kouros aficionados.