'WOW' Worthy Scents -- Employee & Fan Faves
What's a 'wow' worthy scent to you and why?
This is what I took the liberty of asking some fellow employees and fragrance fans on Twitter and boy did I get a long, long list of responses. Something I've learned, people love (LOVE) to talk about themselves...but more importantly they love to express what scent they love wearing and why. Hey...I'm not complaining, it makes my job easier...so shall we have some fun and dig in?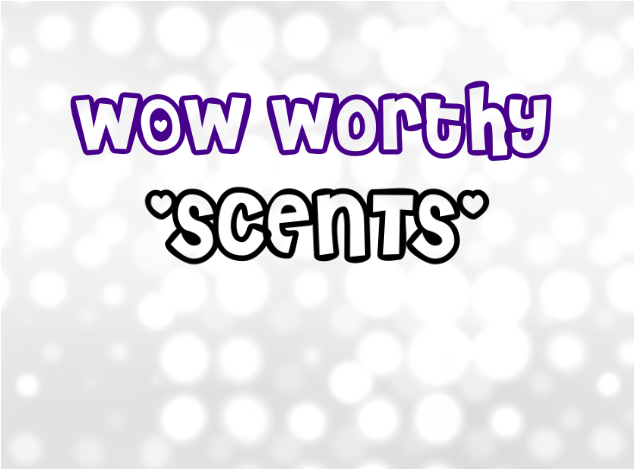 @LibbyStady says her 'wow' worthy scent is "Michael Kors Gold...makes me feel like a million bucks!"
@Bayou_dreamz says, "Issey, Gucci, Coach Poppy, & Princess". 
@Francis_Queen said, "Lady Million" ... we bet it makes her feel like a million too!
Joe, a cool cat from our web team is into scents smelling like fresh laundry..."smell + warmth=awesome". Clean Fresh Laundry candles come to mind with this favorable scent. The just-showered cleanliness fragrance promises to give you confidence and energy.
Justine, a member of our marketing team can't get enough of Marc Jacobs Lola Velvet. She says she "really likes it. It lasts all day, smells very fresh and it's not overwhelming. It's not too citrusy, which I hate."
Another member of our marketing team, Patti, says she thinks Simply Belle is a 'wow' worthy scent. Want to know why? Because it's fresh and reminds her of spring...something we all really need now, especially after Hurricane Sandy and not to mention this nor easter! 
Pam, a staffer at FragranceNet.com says Viva La Juicy is very "wowish' to her. "It's not that fruity and has hints of vanilla. It's not too sweet and it lasts for a long time."
Janene, one of our creative team members says she thinks Jean Paul Gaultier perfume is great, "it has a fruity, womanly scent that makes you go 'wow'."
SO, now I have a question for YOU...what's your 'wow' worthy scent...and why?