Winter Skin Savers
Winter's on its way, and that means it's time to rethink your skincare routine and plan for the cold, dry weather ahead. Cold temperatures and drying indoor heat can equal a dull, stressed complexion, so think about adding a few products to compliment and support your current routine. Swap your cleanser for a softer, creamier variety, brighten up with an exfoliating mask, amp-up your moisturizer with a few drops of hyaluronic acid and shield skin from wind and weather with a rich, healing balm.
We've rounded up our favorite additions to a winter skincare routine below: for a season of soft, glowing skin with minimal fuss.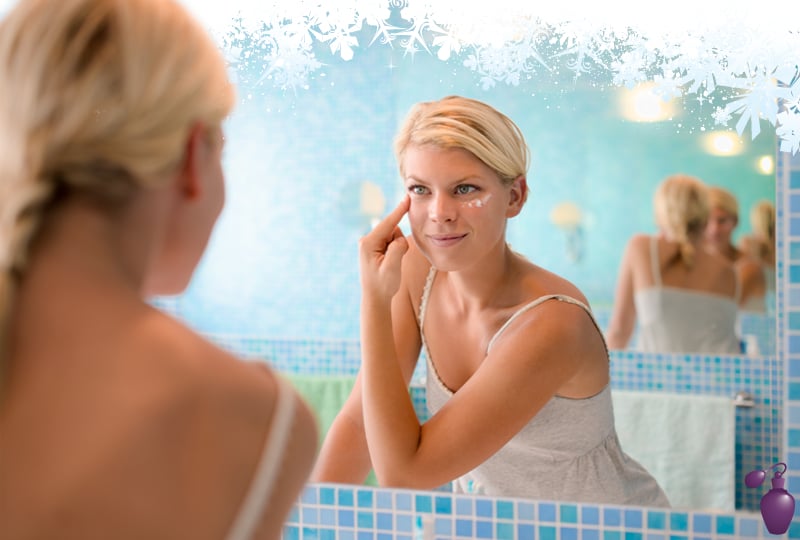 Creamy Cleanse:
Pamper your skin this winter by switching out your regular cleanser for a creamier, softer version. Not only does the light-as-air texture cleanse deeply into pores, it does so without disrupting the skin's natural lipid barrier – so no more tight, dry feeling complexions. Try: Clarins Extra Comfort Cleansing Cream.
Smooth and Brighten:
Deep clean, brighten and smooth dull winter skin with a mild weekly peel. Natural fruit acids gently exfoliate dry, dead skin, leaving your complexion baby-soft, balanced and glowing. Try: REN Glycolactic Skin Renewal Peel Mask.
Skin Quench:
Add a lightweight, moisture-rich serum with hyaluronic acid and vitamin B5 to your routine to weightlessly enhance the effects of your regular moisturizer, pulling hydration deeper into tissues and quenching thirsty skin. Try: Skinceutical's Hydrating B-5 Gel.
Protective Shield:
For days when your regular moisturizer just won't cut it, use a rich, healing balm to protect skin from the ravages of cold wind, dry weather and stressful holiday travel. Beeswax, essential oils and natural plant extracts heal damaged skin while defending it from the elements – preventing chapped skin, dry patches and redness. Try: Weleda Skin Food.
How will you be switching up your skincare this season?