What We LOVE: Lola by Marc Jacobs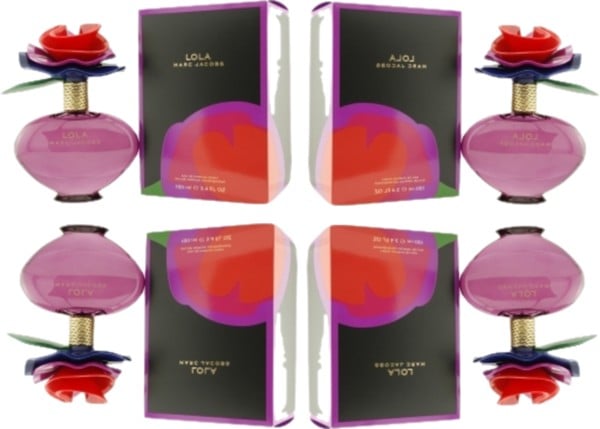 Want a fragrance that's sweet but soft spicy and a mix of musky? Mmmm.. we thought so! It's one we simply can't get enough of and we thought you'd like to know about it. Lola by Marc Jacobs includes pink pepper, pear, ruby red grapefruit, peony, rose, geranium, vanilla, creamy musk and tonka.
WHY we can't get enough?! It's very soft and feminine, a complex fragrance that is sweet, rosy, and makes you feel very pretty! Not only do we currently carry the 1.7 oz and 3.4 oz at discounted prices, but we also carry a cute gift set that includes an eau de parfum, body lotion, and shower gel!
Layer up in luxury (at a fraction of the cost) in this intriguing scent by Marc Jacobs...can't wait to try it, huh?!