Versace Dylan Blue Cologne Review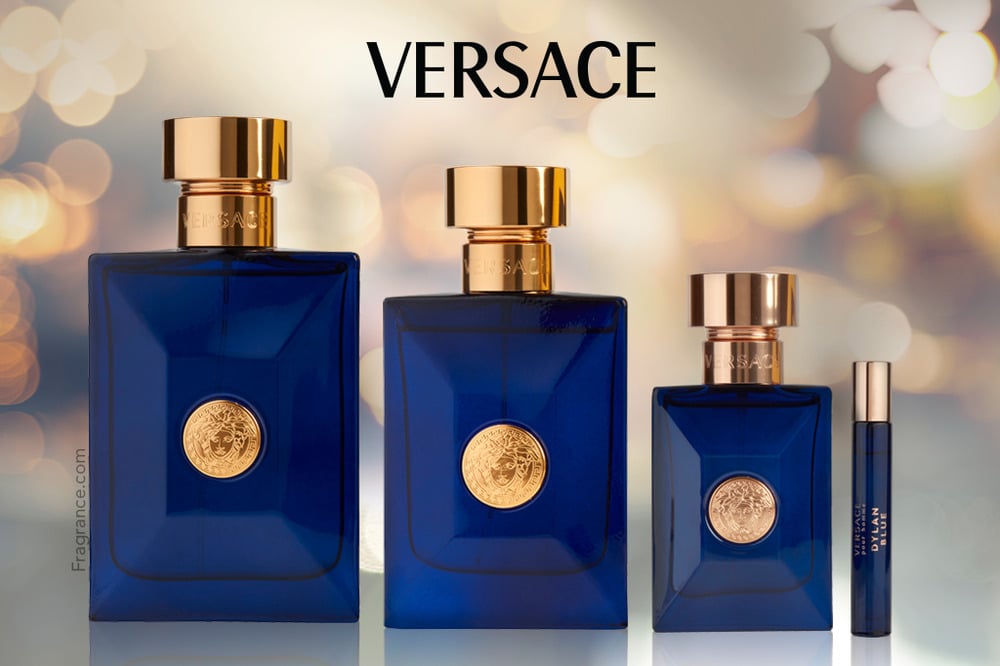 Join the BLUE revolution! In July 2016, following the global success of Bleu de Chanel, Versace shot out of the gates with their answer to Chanel's world-wide phenomenon: Dylan Blue. In an increasingly competitive market, this fragrance is just one of a handful of scents launched in an attempt to capture a portion of the Bleu de Chanel market (another being Christian Dior's Sauvage), and indeed the similarities between the two don't just end with the name!
Dylan Blue is a masculine aimed at the youth market… it opens with fresh citrus and creamy fig, and transforms into a heart of violet, patchouli and black pepper which simmer over a base of musk, tonka, incense, and saffron. Presented in a square-shouldered cobalt flacon with gold Medusa seal, it has striking presence both in terms of looks and smell. A great scent to transition seamlessly from day to night, Dylan Blue holds a little of the mystery of the twilight hour… it is suitable for both the office and for the evening. For those who love the afore-mentioned style of scents (or perhaps Paco Rabanne's Invictus), Dylan Blue will tick all the right boxes.
This strong Versace offering has a linear development which means what you smell upon application is pretty close to how it will smell some 5 or 6 hours later. With impressive projection, Dylan Blue has presence and impact, without being brash or loud. It has a sense of feeling squeaky clean, but without the soap suds! Perfect for gifting!