Versace Crystal Noir Perfume Review
Introduced in 2004, Versace Crystal Noir is an effortlessly sexy fragrance for the daring woman. Gianni Versace was an Italian fashion designer who was known for his extravagant and glamorous lifestyle which lives on in this stunning deep purple bottle with a princess cut cap. This scent, although mature, can be worn on anyone who dares to turn heads. Men and woman alike will stop you to ask "what you are wearing?" because it is unlike anything else.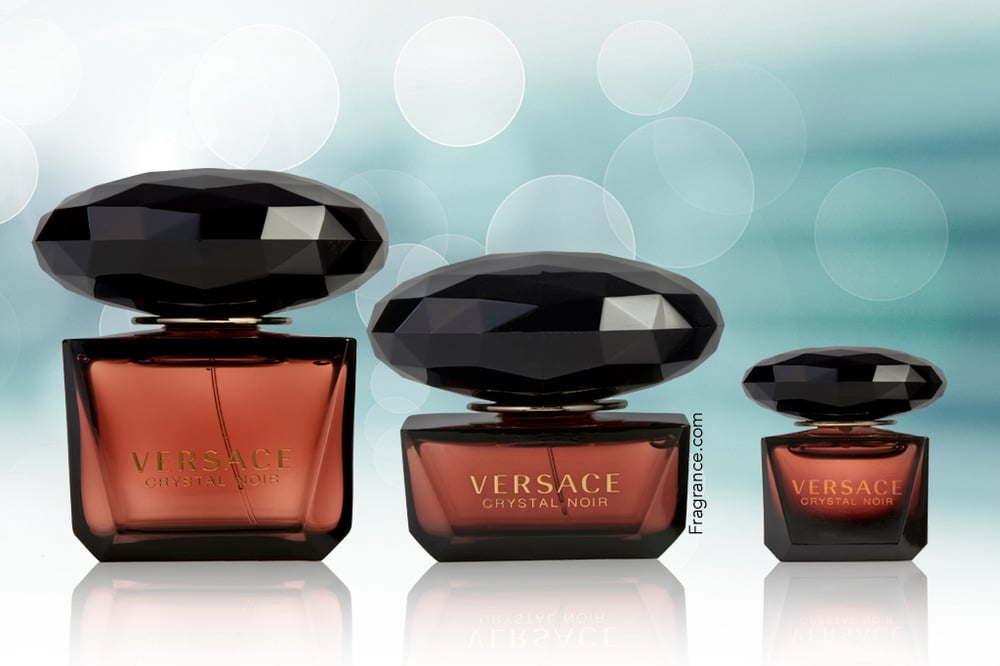 Versace Crystal Noir eau de parfum is a luscious yet light fragrance with top notes of blackcurrant, black fig and violet to start out airy and fruity. Middle notes introduce tuberose, frangipani and jasmine to make it floral and feminine. Sandalwood, vanilla, and heliotropine round the scent out keeping it polished but not overbearingly sweet. Because of the light and floral nature of Crystal Noir, it is perfect for spring and summer. Reach for this fragrance to take you away on a tropical vacation, if only for a moment, many say they even smell a hint of coconut. Although recommended for evening use, Crystal Noir would be fitting for any summer outing whether beach day or elegant party under the stars.
Whether you're a seasonal scent wearer, or looking for your new go to scent Versace Crystal Noir stands out because of it's uniqueness. The light yet indulgent scent will get you hooked while the bottle will dress up your vanity. Crystal Noir is here for the chic and confident woman channeling a glamorous Versace lifestyle.