Vamp Inspired: How to Get the Dark Beauty Look
With eternal youth, with alluring eyes, bold beautiful lips, and perfect porcelain skin, it's easy to be envious of vampires. Who wouldn't want to achieve such a luminous look? Whether daytime or twilight, we've got the products to help you enjoy a bite of vamp-inspired beauty that's deliciously dark and decadent.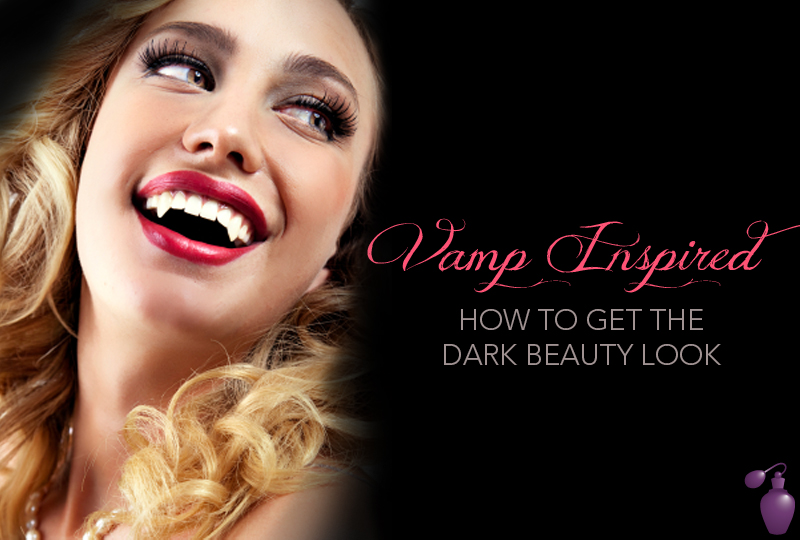 The eyes are the window to the soul; and even if vampires don't have one, they still adorn their gaze to a glorious hypnotic effect. You can do the same with a little liner assistance from Clarins Waterproof Eye Pencil - #01 Black, and by extenuating your lashes with impressive impact via Christian Dior Diorshow 360 Mascara (Limited Edition) - # 090 Noir.
Next comes the lips… Smooth, silky, and always a ravishing shade of red, a vampire's pout has to provide a captivating cover for the fierce fangs it frames. If you're searching for seducing sheen, grab Lancôme Color Fever Gloss - #382 Bloody Black Cherry. If you're craving magical matte, make an immortal move toward Edward Bess Ultra Slick Lipstick - Eternal Passion. Since we mentioned pearly whites and fantastic fangs, be sure to keep yours ravishing and radiant when you're out and about with Gosmile on the Go Teeth Whitening Pen Duo.
From Dracula onward, vampires always seem to dress to impress with hairstyles that feature sleek and shiny strands. To get your 'do done right, you have to learn how to mane-tain it and Rockaholic by Tigi Livin the Dream Shampoo and Conditioner can make that a reality.
Nails are another important part of the vampire lifestyle. Sharp, claw-like tips signify these night dwellers mean business, so only blood red or nearly black of night are the colors that will do the trick. We think the treat of Dear OPI I Love You Nail Polish Duo with An Affair in Red Square + Lincoln Park After Dark is where it's at.
Lest we forget that pheromones are the ultimate aphrodisiac, Body Fantasies Vampire Eau de Parfum Spray sets us straight. With Clementine, Plum Blossom, Violets, Mexican Chocolate, Wisteria, and Amber, this intoxicating scent is the ideal fragrance to inspire every vampire's eternal kiss.