Trend We Had To Try: Neon
Lately, we've been seeing the neon trend popping up out of nowhere, not to mention those Resort 2013 collections that are being shown now by luxury designers, including Oscar De La Renta, ( a bit unexpected yet refreshing, to say the least). Besides the bright color palette we seem to wear during the summer months, more than ever is it 'accepted' to wear bright pinks, reds, purples, and greens in your hair.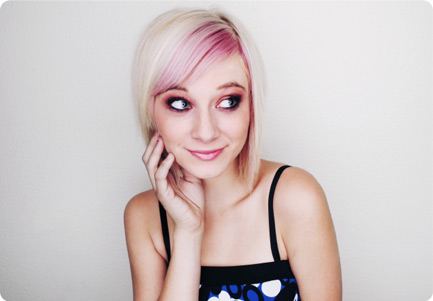 Most commonly seen this season, the pink strands of hair, whether it be an extension, an ombre effect (like Nicole Richie's new updated look), or the entire head, is it just us, or is pink hair is everywhere?
Is this a trend we want to try? Absolutely! We're thinking of maybe an extension or two…or maybe an ombre look at most, but to go all the way with a full head – sorry to say, but no way!
Feel the same way about even the least bit of pink in your hair? Then go for the pink/neon trend elsewhere.
Lips are a great way to wear a neon look, and there are limitless products (like Lancome's Color Fever Lip Color in Rock Icon Fushia) to help you achieve an amazing, wearable pink lip.
No matter what you decide to try, we want to hear about it! Let us know how you'll wear the neon trend this summer!