Top Spa Accessories & Products
Ahhh…Spa Week. We feel at ease just thinking about it. Indulging in great deals that make you feel relaxed and revitalized are definitely soothing steals we like to take part in, but just so you know, every week can be Spa Week in the privacy of your own home – if you have the right products in your possession. Below is a roundup of some essential accessories and items that can bring on the bliss to your bath and body.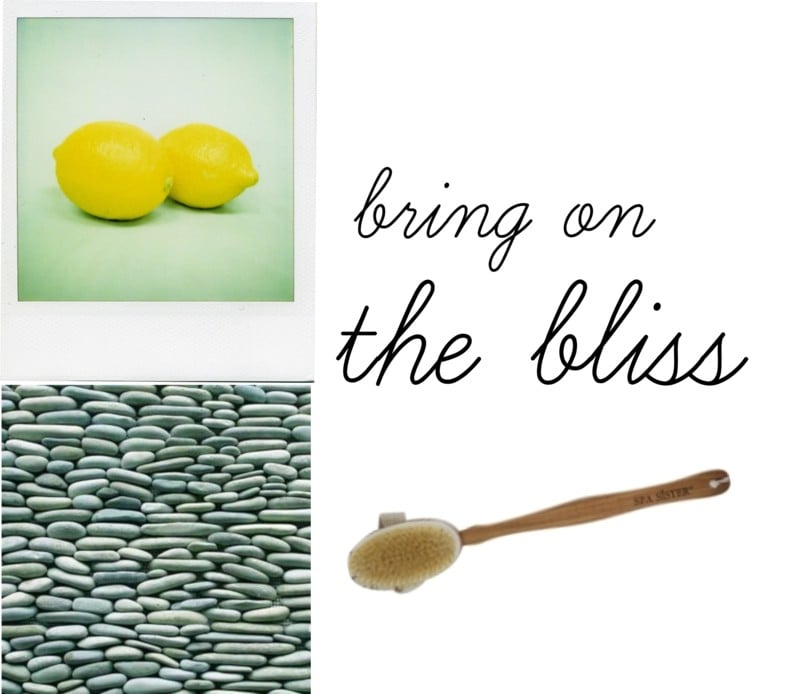 First off, you need to set the stage for feeling calm, cool, and collected, and Stress Less by Aromafloria's Ocean Mineral Bath Salts can help you soak in that state of mind with its blend of lavender, chamomile, and sage. Next, you need to give your neck some well-deserved nourishment by placing sibling sensation Spa Sister Luxury Bath Pillow behind it. The cloud-like comfort will lift your spirits and reduce any strain your nape usually has to endure.
Now, when it comes to cleansing, you want to make the process as quick and easy as possible, so start with Exfoliating Bathing Gloves. These marvelous mitts slough off dead skin cells and cleanse the dermis in a cinch. For the backside, don't bother with elaborate stretching and straining. Instead, grab a hold of a Beachwood Spa Bath Brush and let it do all the beautifying work for you.
And of course, what spa experience would be complete without Terry Spa Flip Flops surrounding your feet in comforting fluff and a Microfiber Hair Turban to shield your strands in softness. These are the ideal accessories to slip on with your favorite cozy pajamas, as you enjoy a cup of tea and the serene scents of mild lavender found in Tranquility Aromatherapy Candles.