The Top Six Fall Fragrances For Men
Fall perfumes tend to be a lot darker and mysterious compared to spring and summer favorites, so you can expect the same kind of vibe to apply to colognes, especially since lots of aromas tend to be on the deep and alluring side to begin with.
But to find that perfect seductive scent before the coming winter months, it's always best to hunt for colognes filled with notes of deep woods and spices. To find that perfect seasonal scent, here's six top recommendations that will surely get you in the autumn mood.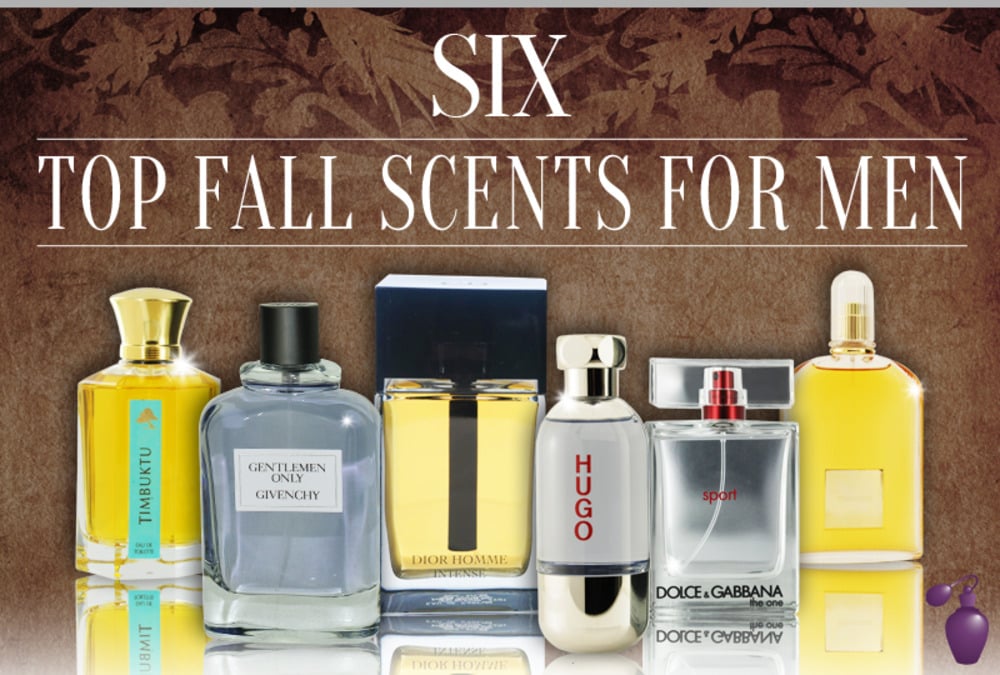 For Sultry Sex Appeal...Nothing says fall better than a deliciously enigmatic scent, so be sure to turn up your sensuality with the Tom Ford Eau De Toilette Spray ($91.99). Fusing together intoxicating notes of cedar, tobacco and patchouli, be sure to use this stunner on your next date night, or before that big board room presentation.
For Pure Elegance...Show off your dapper side with the L'Artisan Parfumeur Timbuktu Eau De Toilette Spray ($90.99), which entices and wows with a delectable accords of mango, pink pepper and papyrus smoke.
For Casual Affairs...Whether you're hitting the gym or hanging at home, casual scents work brilliantly for pretty much occasion. For a relaxed yet striking scent, look to the Dolce & Gabbana The One Sport Eau De Toilette Spray ($54.99) to keep things light and casual.
For A Daytime Pick-Me-Up...If your daytime scents tend to fade a bit too fast, look to the Hugo Element Eau De Toilette Spray ($37.49) to give you a burst of instant refreshment. And with notes like calone, ginger and cedar, you don't have to worry about pesky odors causing unwanted embarrassment.
For A Special Night Out...No evening is memorable without a spritz of divine fragrance, so be sure to turn to the Givenchy Gentlemen Only Eau De Toilette Spray ($48.99) when you need that extra boost of style.
For When You Want To Win Her Over...When you want to turn up the heat, trust the Dior Homme Intense Eau De Parfum Spray ($94.99) to heat things up, thanks to a sexy medley of woodly floral musks.