The Destiny of Punk: Products with a Beautiful Attitude
Listen up, product lovers! Sometimes you want to make a statement that's loud and clear because being bold and beautiful is where it's at. The women of punk music have definitely made their presence prevail, so we picked out some products to help you follow in their fierce, fabulous footsteps.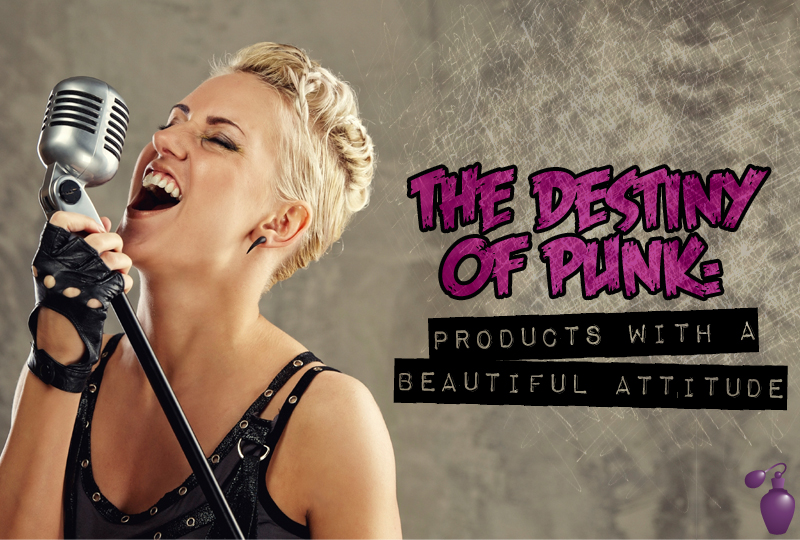 First up, Valentino Rock 'N Rose Pret A Porter. This fragrance is designed with the "casual woman in mind." Since its introduction in 2008, it's featured a number of high-octane aromatic notes of bergamot, gardenia, sandalwood, rose, and vanilla. Together, they result in an innovative scent that makes you feel like the ultimate rock star – day or night. Second, if you really want to make some noise – you need strands that scream it out! That's where Rockaholic Haircare by Tigi comes in. This line of hair care includes some priceless hits including the All Access Go Anywhere Shampoo Bar, Dirty Secret Dry Shampoo, Livin the Dream Conditioner, and our personal fave, Punk Out Molding Gunk.
Third, you need some scents that rock amazing aromas, and we have three tantalizing ones to choose from. Avril Lavigne Black Star, released in 2009, is packaged in a unique bottle and features notes of sweet florals, pear, red currant, and more. This casual fragrance is good for day or night. Let It Rock, released by Vivienne Westwood in 2007, amps up the aromatic volume even further as an exotic perfume that incorporates vibrant amber, spicy, and patchouli accords. This scent is ideal for those who rock the outdoors arena-style, of course. Last but not least, want to rock out royally? Then Vera Wang Rock Princess, released in 2009,will be considered solid gold. It's a funky, fun, and youthful fragrance that showcases rose, musk, lily, cashmere woods, and white peach that's perfect for afternoon or evening adventures.