Oxblood (also known as a deep, burgundy hue) is the hot new color trend, but sometimes, going against the trend is 100% trendy, which is why we must have this nude lip hue by Yves Saint Laurent to nail the nude lip look.
Stand out of the dark lipped crowd with this sparkling, lustrous lip shine by Yves Saint Laurent. The golden gloss in Simply Gold forms a mirror effect on lips, illuminating your lips and wrapping them with a glam shine. This long wearing lip gloss will have you standing out of the crowd but, of course, if you want to blend in with the trend, Yves Saint Laurent has a ton of plum/burgundy hues you'll love too.
Will you go against the trend and make it your own?
Plum, plum, plum, plum, plum...we're lovin' the dark lip look! Babes, this burgundy color is a must-have for your lip look this season. We have a ton of plum & burgundy lip balms, tints, sticks, and lip pencils. A few of our faves? Yves Saint Laurent Rouge Personnel in Forbidden Plum; another, Clarins Joli Rouge in what other color, than plum. More a lip balm kinda gal?! Yves Saint Laurent tinted lip balm (with SPF 10) has the perfect hue for you! Check out all of our makeup goodness and see how FragranceNet.com has so much more than just fragrances!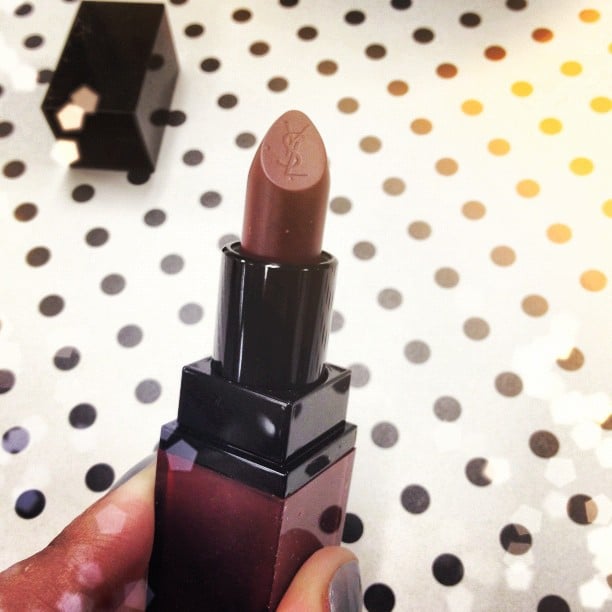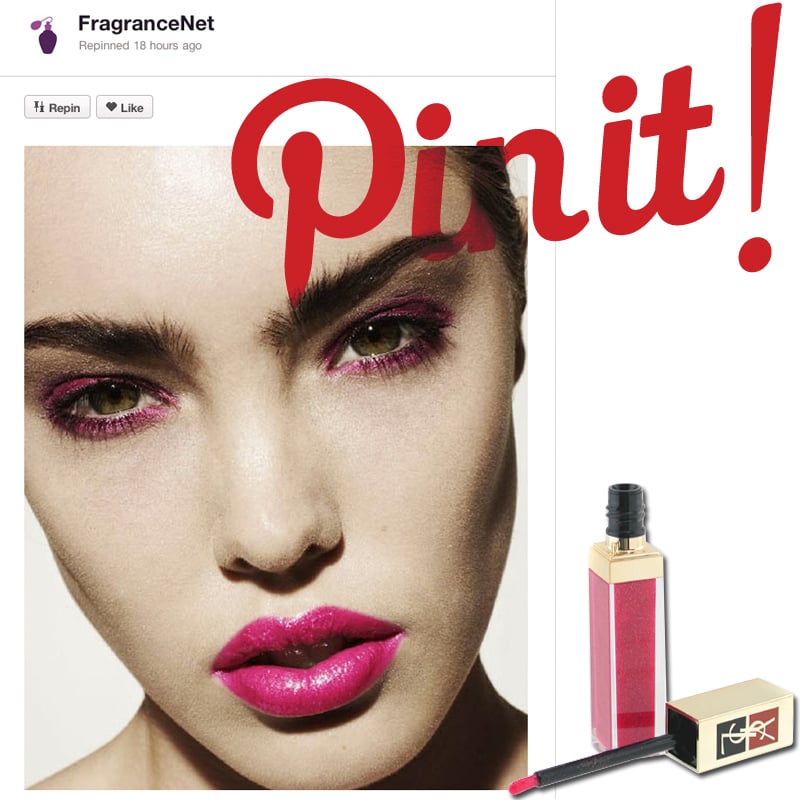 Get the look for less!
First off, we are pinnin' away on Pinterest, so be sure to follow us and all of our boards for a chance to win (we do a ton of contests & Repin to Wins) PLUS...we have a ton of inspiring boards. Need some inspiration, seriously, you need to head over to our Pinterest boards. 
This pinned photo is inspiring for us, especially since we're thinkin' pink for Breast Cancer Awareness month. Have you seen our Think Pink contest? Check it out! 
Now, are you ready to get this look for less? Yves Saint Laurent Gold Fuschia shimmering lip gloss, that's right, we've got you covered! Get that beautiful look, for less!