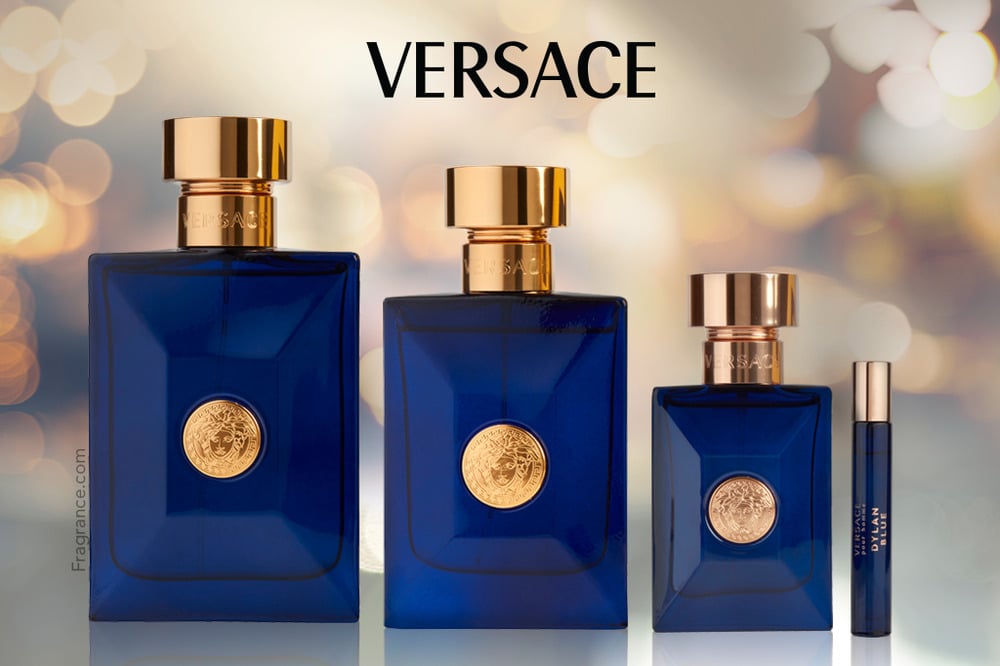 Join the BLUE revolution! In July 2016, following the global success of Bleu de Chanel, Versace shot out of the gates with their answer to Chanel's world-wide phenomenon: Dylan Blue. In an increasingly competitive market, this fragrance is just one of a handful of scents launched in an attempt to capture a portion of the Bleu de Chanel market (another being Christian Dior's Sauvage), and indeed the similarities between the two don't just end with the name!
Dylan Blue is a masculine aimed at the youth market… it opens with fresh citrus and creamy fig, and transforms into a heart of violet, patchouli and black pepper which simmer over a base of musk, tonka, incense, and saffron. Presented in a square-shouldered cobalt flacon with gold Medusa seal, it has striking presence both in terms of looks and smell. A great scent to transition seamlessly from day to night, Dylan Blue holds a little of the mystery of the twilight hour… it is suitable for both the office and for the evening. For those who love the afore-mentioned style of scents (or perhaps Paco Rabanne's Invictus), Dylan Blue will tick all the right boxes.
This strong Versace offering has a linear development which means what you smell upon application is pretty close to how it will smell some 5 or 6 hours later. With impressive projection, Dylan Blue has presence and impact, without being brash or loud. It has a sense of feeling squeaky clean, but without the soap suds! Perfect for gifting!
Introduced in 2004, Versace Crystal Noir is an effortlessly sexy fragrance for the daring woman. Gianni Versace was an Italian fashion designer who was known for his extravagant and glamorous lifestyle which lives on in this stunning deep purple bottle with a princess cut cap. This scent, although mature, can be worn on anyone who dares to turn heads. Men and woman alike will stop you to ask "what you are wearing?" because it is unlike anything else.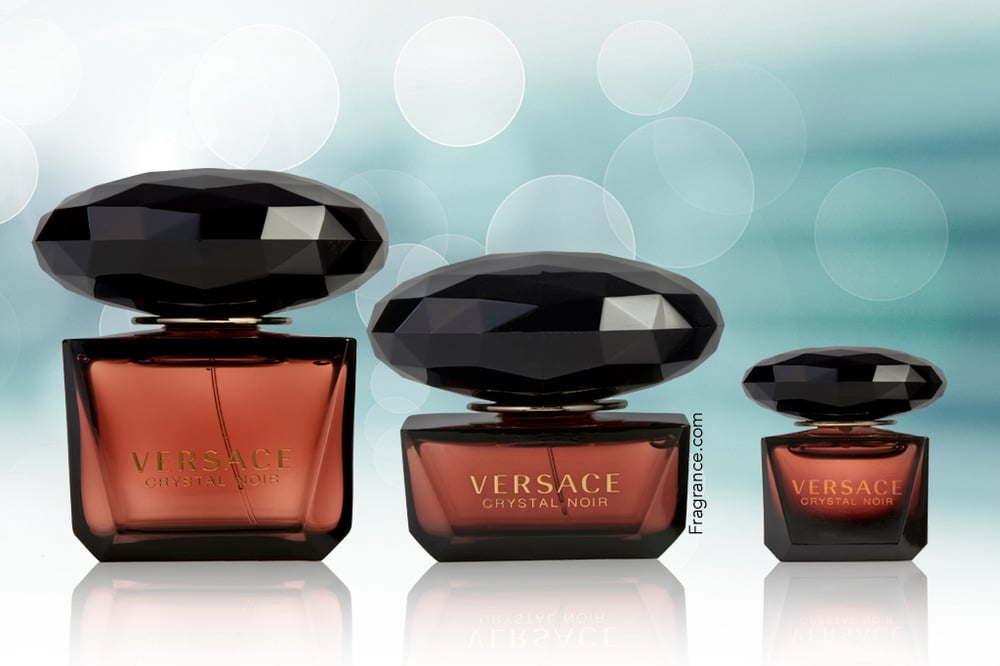 Versace Crystal Noir eau de parfum is a luscious yet light fragrance with top notes of blackcurrant, black fig and violet to start out airy and fruity. Middle notes introduce tuberose, frangipani and jasmine to make it floral and feminine. Sandalwood, vanilla, and heliotropine round the scent out keeping it polished but not overbearingly sweet. Because of the light and floral nature of Crystal Noir, it is perfect for spring and summer. Reach for this fragrance to take you away on a tropical vacation, if only for a moment, many say they even smell a hint of coconut. Although recommended for evening use, Crystal Noir would be fitting for any summer outing whether beach day or elegant party under the stars.
Whether you're a seasonal scent wearer, or looking for your new go to scent Versace Crystal Noir stands out because of it's uniqueness. The light yet indulgent scent will get you hooked while the bottle will dress up your vanity. Crystal Noir is here for the chic and confident woman channeling a glamorous Versace lifestyle.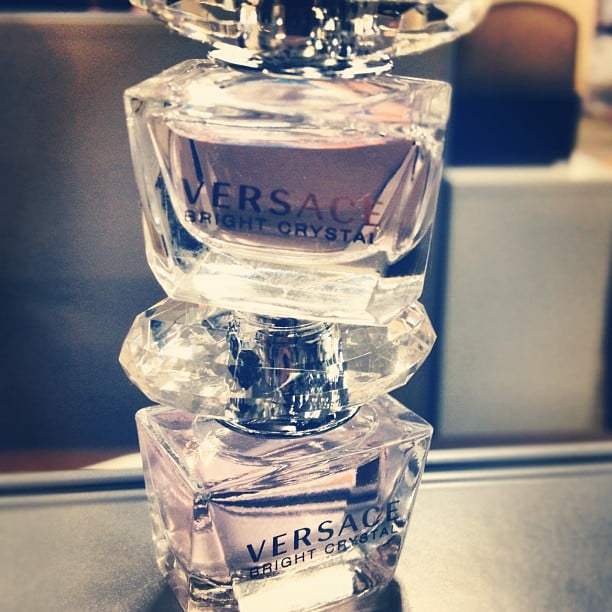 Have you noticed, we totally love our job? Seriously, if you had our job and worked at FragranceNet.com, wouldn't you?! We're all eyes for these stacked up mini Versace Bright Crystal perfumes! How adorable are these?
Perfect for on the go or just for show, they make the perfect gift, stocking stuffer, and even little treat for yourself!
This gorgeous scent contains fragrance notes that include magnolia, iced accord, yuzu, musk, pomegranate, acajou, peony, plant amber, and lotus flowers. Are you as much of a fan as we are?