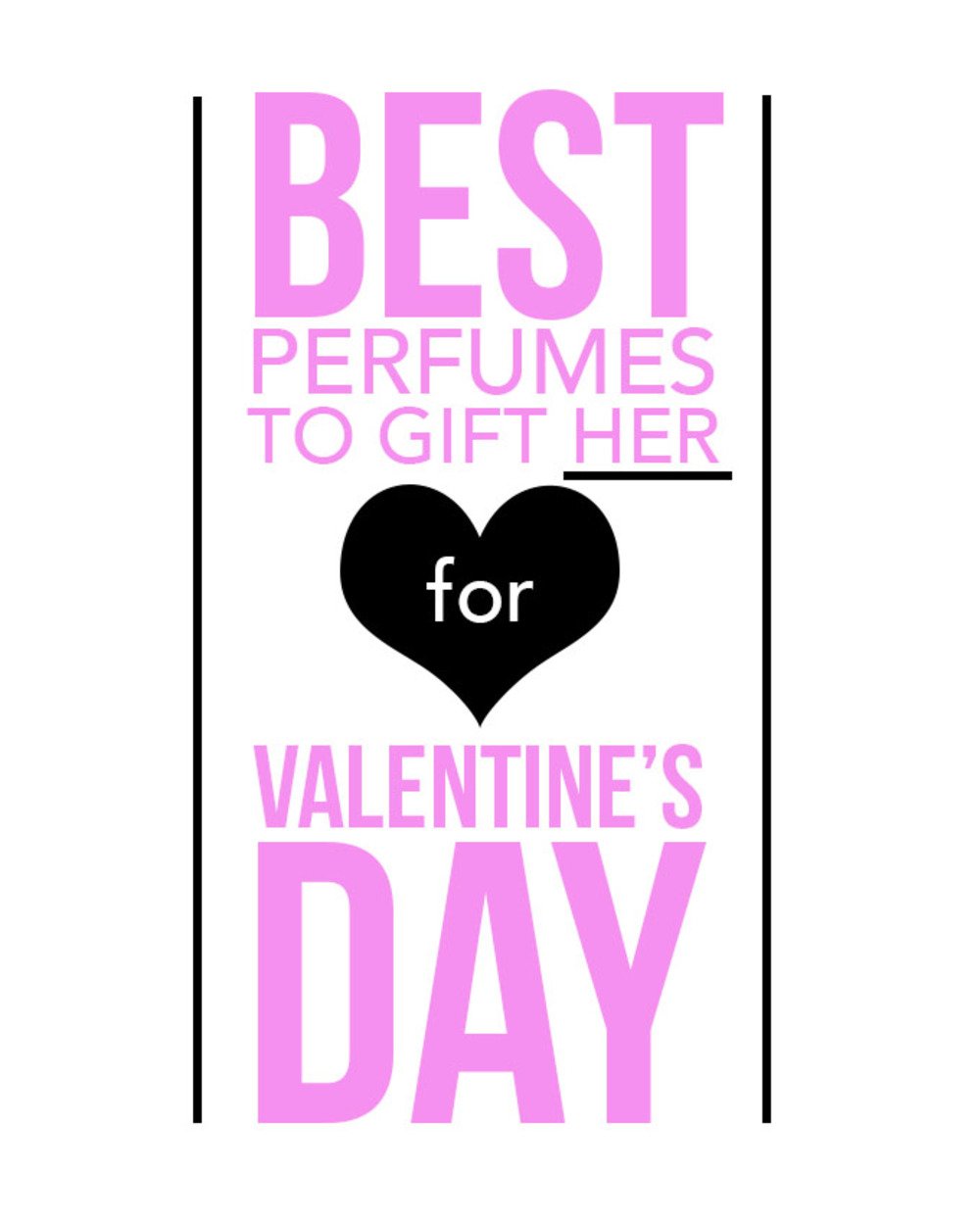 Valentine's Day is right around the corner, and if your lovely lady has a passion for perfume, then I have some great recommendations. These fragrances are beautiful, romantic and make excellent gifts on this most romantic holiday.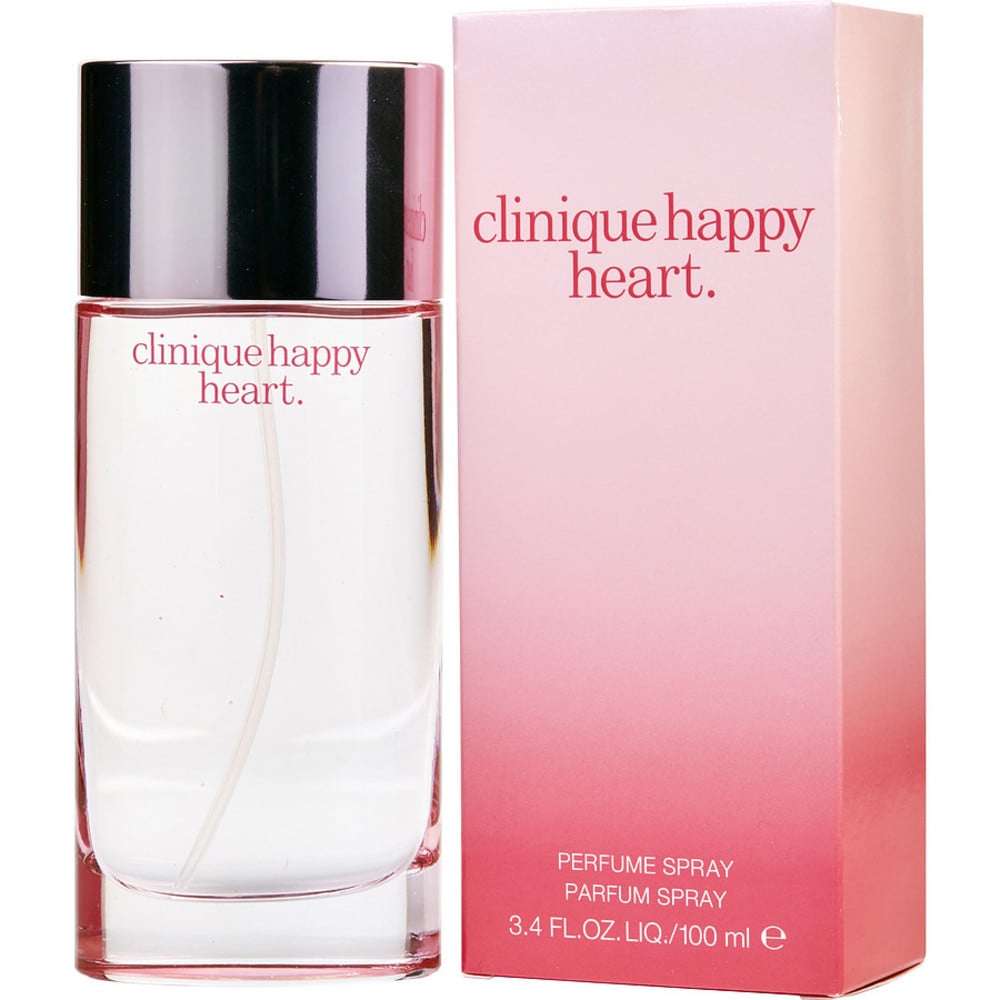 Fresh and lightly sweet, Clinique Happy Heart is a lovely perfume for the lady who loves to smell youthful and fun. Citrus and floral notes are paired with a unique carrot note that adds a touch of whimsy to this easy going and effortlessly feminine fragrance.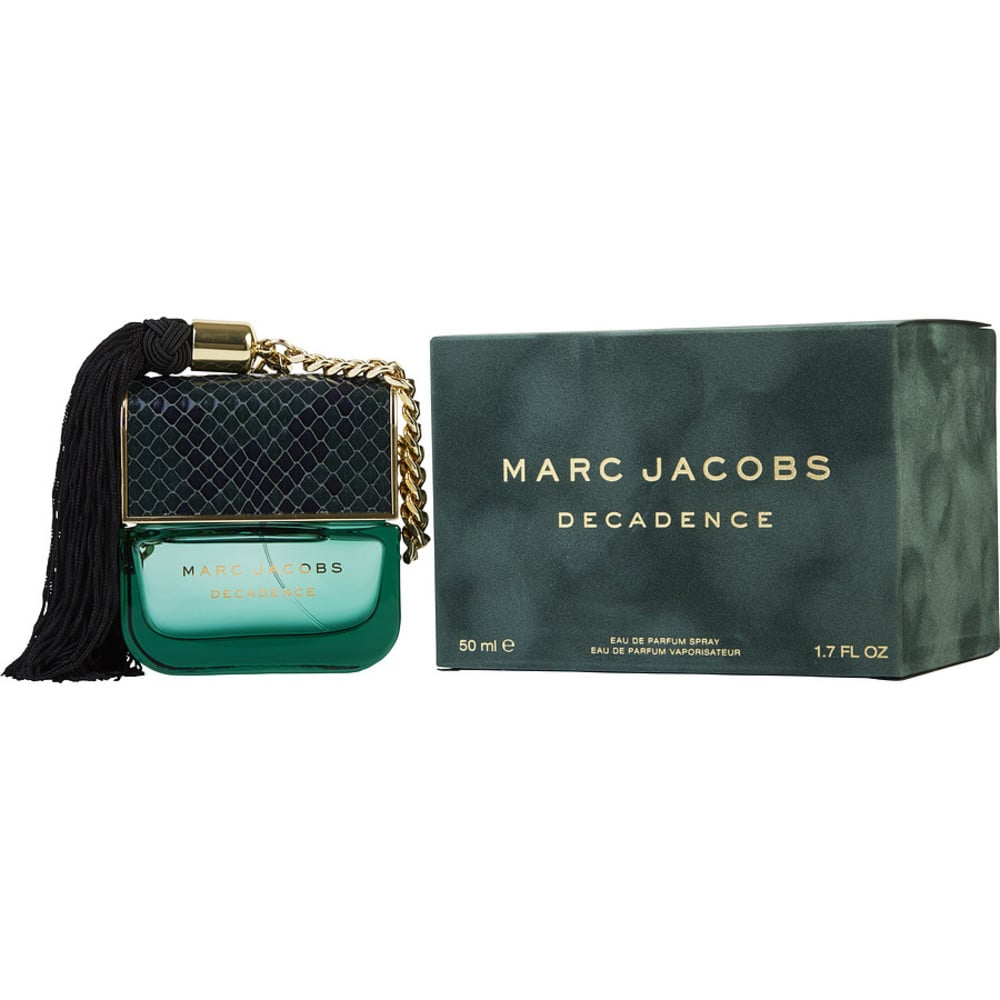 Marc Jacobs Decadence is a sultry, luxurious and sexy fragrance. The rose is thick, rich and sweet and it practically drips off your skin in a sophisticated and alluring way. Great scent to give for the woman who likes to smell bold and confident. And alluring enough to be worn for dates, parties or fun nights out.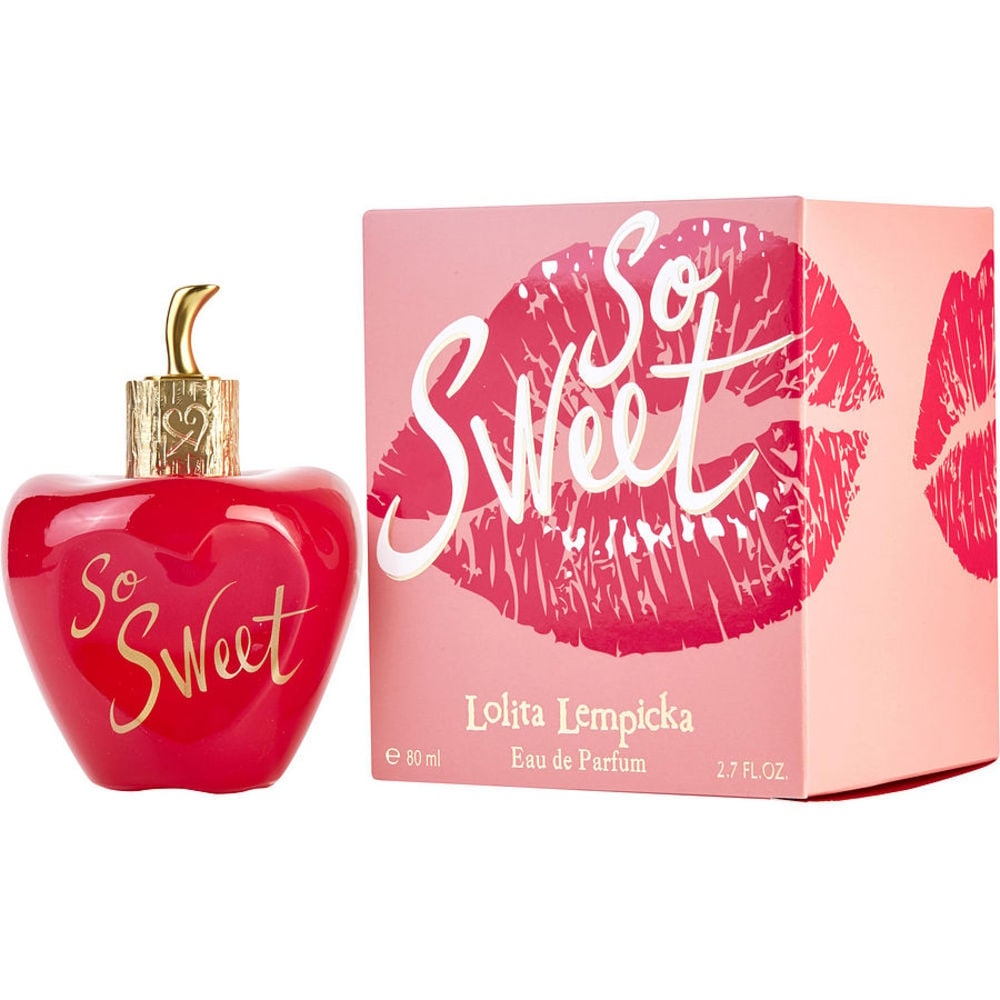 The Flanker to Sweet, So sweet opens with juicy raspberries and tart cherry. This bold, vivacious and sweet fragrance not only smells beautiful but develops on your skin in such a way its a real treat to wear. The presentation is gorgeous too, a fantastic all around gift for the lady who likes to smell fun and sweet.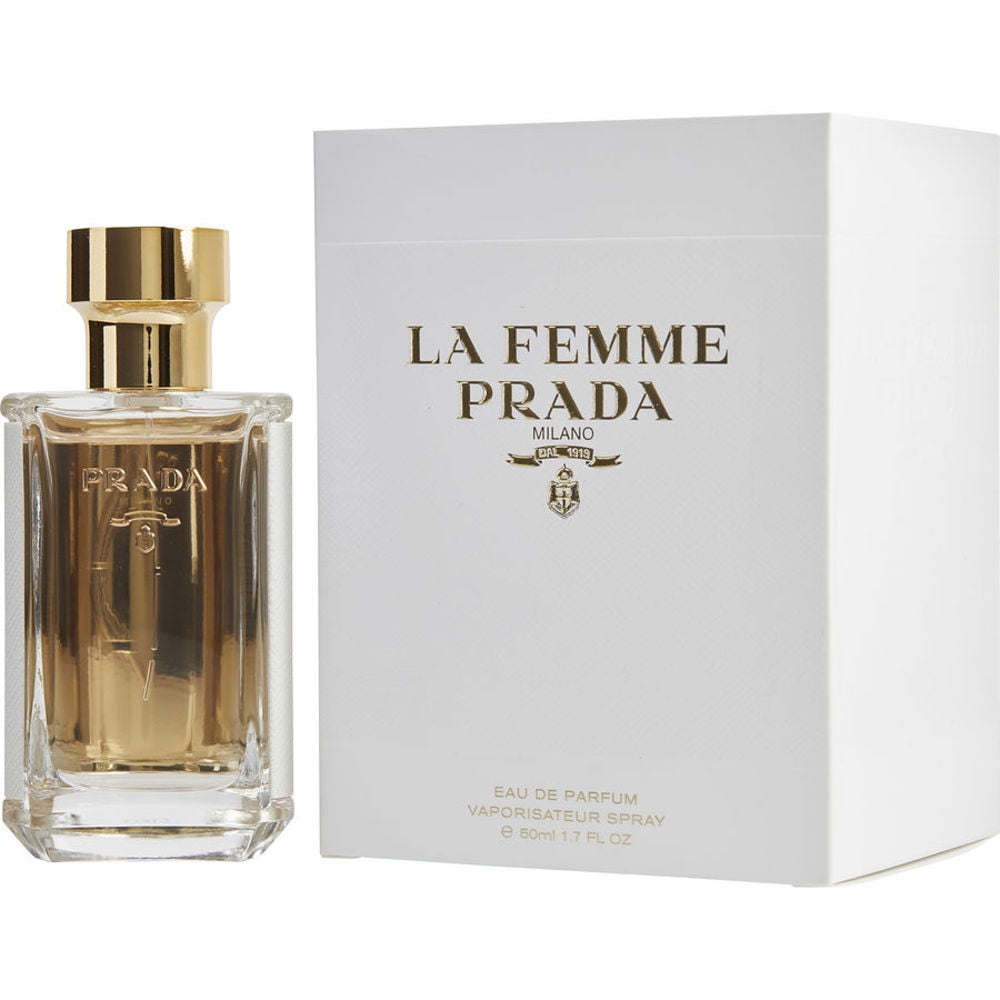 La Femme from Prada is the perfect gift for the silently sophisticated woman in your life. This elegant white floral fragrance is beautiful, mysterious and also very easy to wear. Its sophistication lies in the florals, that aren't to overbearing. Even tho its not bold its deliberate and powerful. And it smells amazing!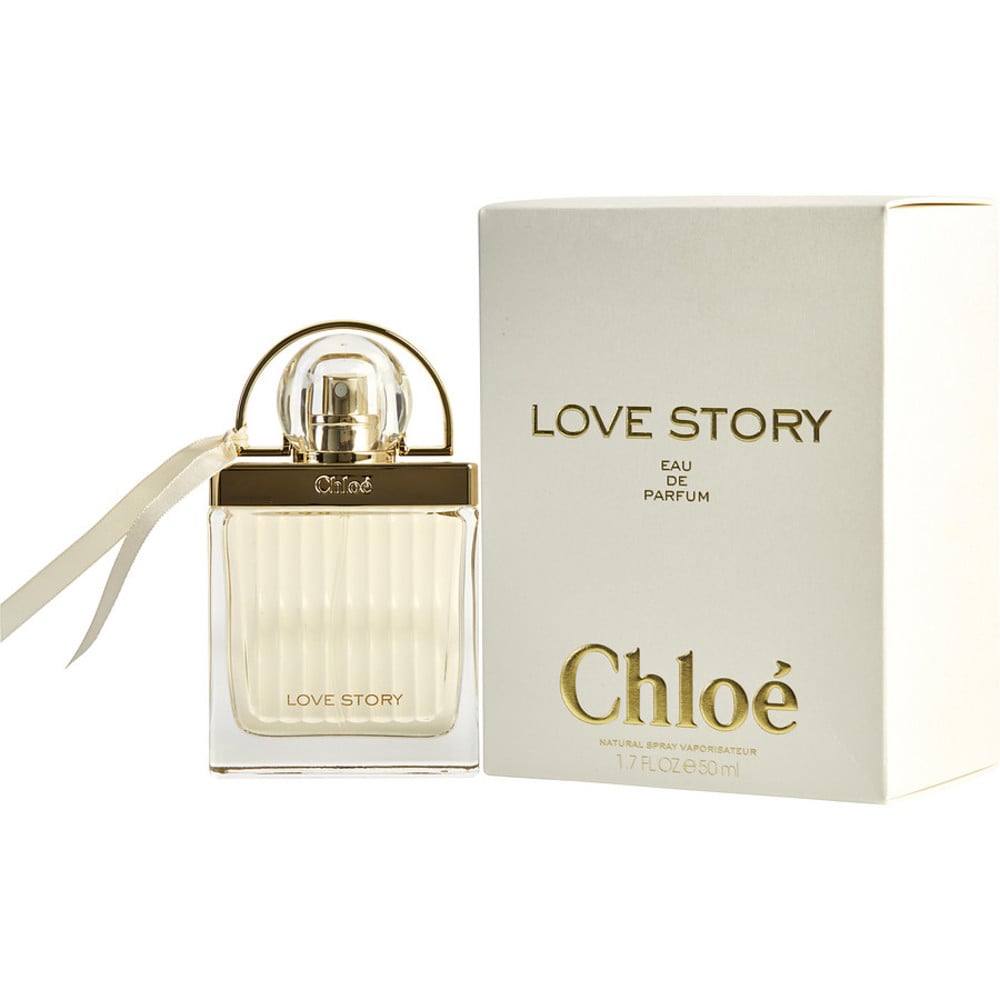 Inspired by the love locks on the Ponts des Arts, Love Story is an effortlessy whimsical and romantic fragrance. With a beautiful composition of fresh citruses, and vivid florals. This fragrance will dance on her skin and bring a smile to her face. Light, airy and beautiful, if she's a fan of Chloe perfumes, this is a sure fire winner.
NO PURCHASE OR PAYMENT NECESSARY TO ENTER OR WIN. A purchase or payment will not improve your chances of winning.
The FragranceNet.com, Inc. ("Sponsor") 14 Days of Love Giveaway will be conducted as a one time sweepstakes each day from February 1-14, 2019 (collectively and individually, the "Giveaway"), beginning at 1:00pm Eastern Time ("ET") each day and ending at 9:00AM ET the following day. Eastern Time shall control for all purposes of this Giveaway. Sponsor's clock shall be the official timekeeper for the Giveaway. The Giveaway is governed by these Official Rules and is subject to all applicable federal, state and local laws and regulations. Void where prohibited.
The Giveaway is open only to legal residents of the 48 contiguous states of United States of America who are 18 years of age or older at the time of entry. Proof of residency and age may be required prior to award of any prize. Employees, officers and directors of Sponsor, its affiliates, partners, advertising and promotional agencies, and the immediate families or members of the same household (whether related or not) of such individuals are not eligible to enter. "Immediate family members" shall mean parents, step-parents, children, step-children, siblings, step-siblings, or spouses, regardless of where they live. "Household members" shall mean people who share the same residence at least three months a year, whether related or not. In order to enter the Giveaway or receive the prize, you must fully comply with the Official Rules and, by entering, you represent and warrant that you agree to be bound by these Official Rules and the decisions of the Sponsor, whose decisions shall be binding and final in all respects relating to this Giveaway.
To enter the Sweepstakes, during the Entry Period go to www.facebook.com/fragrancenet.com and follow the entry instructions in the caption. Entrants are eligible to win only one (1) FragranceNet Giveaway in any ninety (90) day period. Although it is free to enter, standard message and data charges may be incurred if you use your mobile device to enter the Giveaway. Entering or attempting to enter multiple times through the use of multiple email addresses or multiple Facebook accounts or the use of any robotic or automated devices to submit entries is prohibited and any such entries will be deemed void and disqualified. All entries become the property of Sponsor upon receipt and will not be acknowledged or returned.
Within one (1) business day one (1) potential winner will be randomly selected by Sponsor from all eligible entries received for that daily Entry Period (each, a "daily Drawing"). Potential winner shall be announced in the comments of the giveaway post. Winner may or may not be tagged in the comment. The potential winner may be required to sign and return an Affidavit of Eligibility, Release of Liability and Publicity Release (where permitted by law) and/or other related documents (collectively, the "Affidavit")by the date or within the time frame specified by Sponsor or an alternate winner may be selected. If potential winner is under the age of majority in its state of legal residence, the prize will be awarded to winner's parent or legal guardian and the Affidavit must be executed by such parent or legal guardian. In the event: (a) a potential winner cannot be reached for whatever reason after a reasonable effort has been exerted based on the information stated in the entry form or winner notification or Affidavit is returned as undeliverable; (b) a potential winner declines or cannot accept, receive or use the prize for any reason; (c) of noncompliance with the above or within any of the aforesaid time periods, (d) a potential winner is found to be ineligible to enter the Giveaway or receive the prize, (e) a potential winner cannot or does not comply with the Official Rules, or (f) a potential winner fails to fulfill the Affidavit-related obligations, the potential winner shall be disqualified from the Giveaway and an alternate potential winner may be selected, at Sponsor's sole discretion, from among the other eligible entries received for that Monthly Entry Period.
Prizes. The winners of the 14 Days of Love Giveaway will each receive one (1) bottle of the fragrance pictured in the giveaway image for the day that they win. The approximate retail value ("ARV") of the prizes will not, under any circumstance, exceed an ARV of $500. Prizes will be as announced on Sponsor's Facebook page and winner(s) will be announced in the comments of the posts. If prize or any portion thereof is not accepted, is unclaimed within 30 days or unused by a winner, it will be forfeited and will not be substituted. No transfer, refund, cash redemption, substitution or replacement of prize or any prize component permitted, except that Sponsor reserves the right, in its sole discretion, to substitute a prize of equal or greater value (or cash equivalent) if a stated prize is unavailable or for any other reason. The prize winner is responsible for sending a direct message on Facebook to Sponsor for additional instructions on how to collect prize. Winners are responsible for any taxes payable on prizes. Prizes will be awarded only if the potential prize winner fully complies with these Official Rules. All costs and expenses associated with the acceptance and/or use of a prize to the extent not expressly stated herein as being awarded, including without limitation all federal, state and local taxes, are the sole responsibility of the winner. SUCH PRIZES ARE PROVIDED "AS IS" WITHOUT WARRANTY OF ANY KIND, EITHER EXPRESS OR IMPLIED, AND SPONSOR HEREBY DISCLAIMS ALL SUCH WARRANTIES, INCLUDING BUT NOT LIMITED TO, THE IMPLIED WARRANTIES OF MERCHANT ABILITY, FITNESS FOR A PARTICULAR PURPOSE AND/OR NON-INFRINGEMENT.
Publicity Release; Use of Personal Information. Except where prohibited or restricted by law, winner's acceptance of prize constitutes the winner's agreement and consent for Sponsor and any of its designees to use and/or publish winner's full name, city and state of residence, photographs or other likenesses, pictures, portraits, video, voice, testimonials, biographical information (in whole or in part),and/or statements made by winner regarding the Giveaway or Sponsor, worldwide and in perpetuity for any and all purposes, including, but not limited to, advertising, trade and/or promotion on behalf of Sponsor, in any and all forms of media, now known or hereafter devised, including, but not limited to, print,TV, radio, electronic, cable, or World Wide Web, without further limitation, restriction, compensation, notice, review, or approval. By entering the Giveaway, entrants will be sharing their personal information with Sponsor. Personal information collected by Sponsor will be used for administration of the Giveaway and awarding the prize. In addition, by entrants agree to Sponsor's use of entrant's personal information as described in its privacy policy at http://www.fragrancenet.com/f/net/privacy.html. Please refer to Sponsor's privacy policy for important information regarding the collection, use and disclosure of personal information by Sponsor. Sponsor is not responsible for disclosures made by any third party. Entrants may subsequently opt-out of receiving further emails. All entries become the property of Sponsor upon receipt and will not be acknowledged or returned.
No Tampering; Right To Cancel; Modify. Sponsor and its subsidiaries, affiliates, divisions, partners, representatives, agents, successors, assigns, employees, officers and directors shall not have any obligation or responsibility, including any responsibility to award any prize to entrants, with regard to: (a) entries that contain inaccurate information or do not comply with or violate the Official Rules; (b) entries, prize claims or notifications that are lost, late, incomplete, illegible, unintelligible, damaged or otherwise not received by the intended recipient, in whole or in part, due to computer, human or technical error of any kind, including but not limited to inactive email accounts or an entrant's failure to monitor its email account; (c) entrants who have committed fraud or deception in entering or participating in the Giveaway or claiming the prize; (d) telephone, electronic, hardware, software, network, Internet or computer malfunctions, failures or difficulties; (e) any inability of the winner to accept the prize for any reason; (f) if a prize cannot be awarded due to delays or interruptions due to Acts of God, natural disasters, terrorism, weather or any other similar event beyond Sponsor's reasonable control; or (g) any damages, injuries or losses of any kind caused by any prize or resulting from awarding, acceptance, possession, use, misuse, loss or misdirection of any prize or resulting from participating in this promotion or any promotion or prize related activities. Sponsor reserves the right, in its sole discretion, to disqualify any individual it finds to be (a) tampering with the entry process or the operation of the Giveaway, or with any Website promoting the Giveaway; (b) acting in violation of the Official Rules; or (c) entering or attempting to enter the Giveaway multiple times through the use of multiple email addresses or the use of any robotic or automated devices to submit entries. If Sponsor determines, in its sole discretion, that technical difficulties or unforeseen events compromise the integrity or viability of the Giveaway, Sponsor reserves the right to void the entries at issue, and/or terminate the relevant portion of the Giveaway promotion, including the entire Giveaway promotion, and/or modify the Giveaway and/or award the prizes based upon the criteria set forth in these Official Rules from all eligible entries received as of the termination date. If the Giveaway is terminated or modified due to technical difficulties or unforeseen events prior to the expiration date of the Entry Period, in Sponsor's discretion, notice may be posted at the Website. Sponsor reserves the right to discontinue the Giveaway at any time, in its sole discretion, subsequent to the end of any given Monthly Entry Period.
Release of Liability; Disclaimer of Warranty. By participating in the giveaway entrants and winners agree to release and hold harmless Sponsor and its subsidiaries, affiliates, divisions, partners, representatives, agents, successors, assigns, employees, officers and directors (the"Released Parties"), from any and all liability, for loss, harm, damage, injury, cost or expense whatsoever, including without limitation, property damage, personal injury (including emotional distress), and/or death, which may occur in connection with the administration of, preparation for, or participation in, the Giveaway, or possession, acceptance and/or use or misuse of the prize or participation in any Giveaway-related or prize-related activity and for any claims or causes of action based on publicity rights, defamation or invasion of privacy and merchandise delivery. The Released Parties assume no responsibility for any injury or damage to entrants or to any other person's computer, regardless of how caused, relating to or resulting from entering or downloading materials or software in connection with this Giveaway. Entrants and winners acknowledge that Sponsor has neither made nor is in any manner responsible or liable for any warranty, representations or guarantees, express or implied, in fact or in law, relative to any prize or any component thereof.
Except where prohibited, entrants agrees that any and all disputes, claims and causes of action arising out of, or connected with, the Giveaway or any prize awarded shall be resolved individually, without resort to any form of class action, and exclusively by the appropriate court located in the Courts of the State of New York for Suffolk County. Entrants hereby irrevocably consent to the personal jurisdiction of said courts and waive any claim of forum nonconveniens or lack of personal jurisdiction that they may have. All issues and questions concerning the construction, validity, interpretation and enforceability of these Official Rules, entrant's rights and obligations, or the rights and obligations of the Sponsor in connection with the Giveaway, shall be governed by, and construed in accordance with, the laws of the State of New York without giving effect to any choice of law or conflict of law rules (whether of the State of New York or any other jurisdiction), which would cause the application of the laws of any jurisdiction other than the State of New York. The remedy for any claim shall be limited to actual damages, and in no event shall any party be entitled to recover, and the parties hereby waive all rights to claim, indirect, punitive, exemplary, consequential, or incidental damages, including attorney's fees or other such related costs of bringing a claim, or to rescind this agreement or seek injunctive or any other equitable relief or to have damages multiplied or otherwise increased.
THE PARTIES HEREBY WAIVE THEIR RIGHT TO JURY TRIAL WITH RESPECT TO ALL CLAIMS AND ISSUES ARISING OUT OF OR RELATING TO THIS AGREEMENT WHETHER SOUNDING INCONTRACT OR TORT, AND INCLUDING ANY CLAIM FOR FRAUDULENT INDUCEMENT THEREOF.
Use of Data. Sponsor will be collecting personal data about entrants online in accordance with its privacy policy. Please review the Sponsor's privacy policy at http://www.fragrancenet.com/f/net/privacy.html. By participating in the Sweepstakes, entrants hereby agree to Sponsor's collection and usage of their personal information, agree to receive newsletters and specials offers via email and acknowledge that they have read and accepted Sponsor's privacy policy.
FragranceNet.com, Inc. 900 Grand Blvd,Deer Park, NY 11729. The Sweepstakes is in no way sponsored, endorsed or administered by, or associated with, Facebook. Any and all questions, comments or complaints regarding the Sweepstakes must be directed solely to Sponsor. You are providing your information to Sponsor.
11. Winner List. To obtain a copy of the winners' list, send a self-addressed, stamped envelope to: FragranceNet.com,Inc 14 Days of Love Giveaway, 900 Grand Blvd, Deer Park, NY 11729 within 90 days of the winner announcement.
3 Sexy Perfume Recommendations for Valentine's Day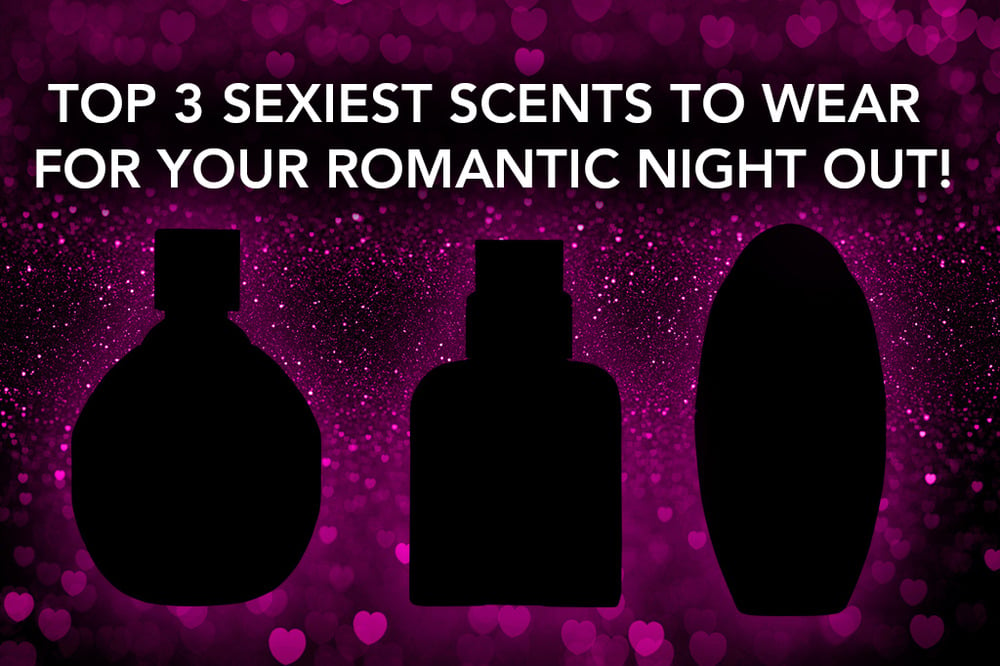 Valentine's Day is a time where we spend a lot of time picking out the perfect outfit, shoes, makeup and also perfume. If you are looking for a new scent to impress your date on Valentine's day but are a little stumped on what to wear let me make some recommendations for you! Here are 3 scents sure to impress your date!
Aquolina Pink Sugar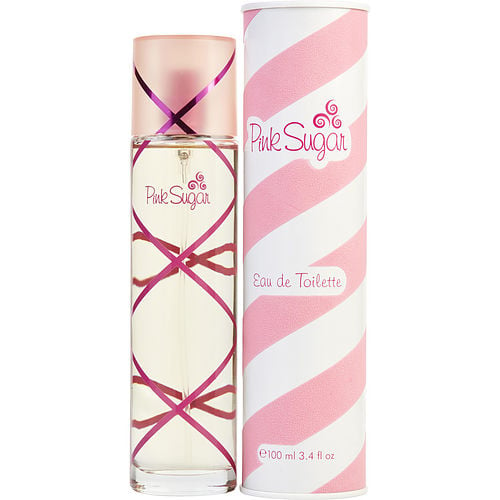 If Your Valentine Has A Sweet Tooth
Don't let the low pricetag on this fragrance fool you, Aquolina Pink Sugar packs a sexy punch. Although it is incredibly affordable, it smells and performs like some of it'ssuper sticky-sweet designer counterparts. Sugary, warm and alluring, it's a very memorable and flirty scent that is great if they love candylicious and playful fragrances.
Bottega Veneta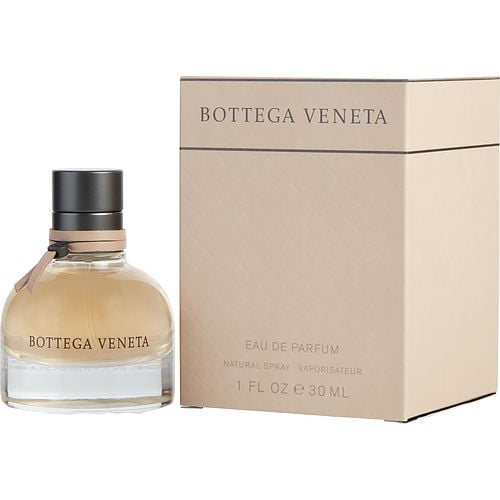 Some Sensual Leather
Some consider this a masterpiece and it's easy to see why. Gorgeous leather, patchouli and some fruit and florals make this a sweet and velvety leather fragrance. Botegga Veneta is soft with a magnificent base. The leather is a very supple scent and the patchouli gives it that extra push from shy to bold and daring...Yet at the same time it has a beautiful soft sophistication. If you or your valentine are fans of leather this is one of the sexiest and classiest leather scents out there.
Montale Aoud Purple Rose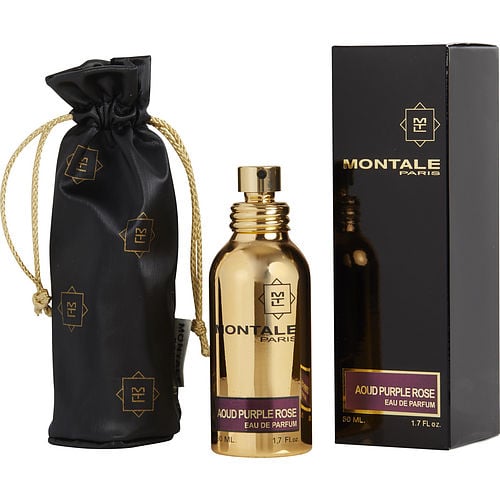 A Powerful Take Charge Perfume
If you are looking for a daring and strong fragrance to help you control the evening Montale is one of the perfect houses. All of their fragrances are impactful and powerful, and Aoud Purple Rose is one of them that is ahead of the pack. Oud, Leather, Rose, Saffron and patchouli are paired with sweet and jammy fruits that turn this from your run of the mill oud/rose/patchouli combo into somehting sultry, powerful and alluring. It's strong with great longevity and projection so it will leave a lasting impression for sure.