As the autumnal exquinox shifts to the southern hemisphere and the Northern summer finally begins, we fellas often look for a fresh new fragrance to see the summer through to its end. To my mind, there's nothing better than choosing a new scent each summer so that those happy, carefree days can be easily recalled with one simple sniff, once the dreary winter months come back around!
So, here are my hot picks of 5 new and classic colognes that speak of lazy days spent lounging by the coast: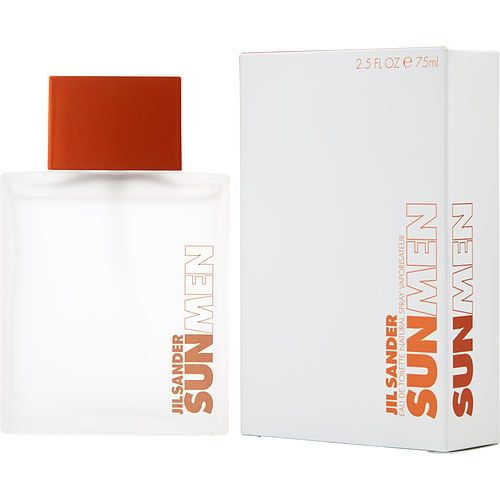 As if the name didn't say it all, there's much to love and appreciate in this frosted bottle with striking copper cap! Jil Sander's Sun for men feels like the warmth of sun on your back, and a cool Atlantic zephyr blowing across your face. Bergamot, rosemary, nutmeg and clean crisp white musk lends a sense of vast ultramarine skies and Mediterranean warmth.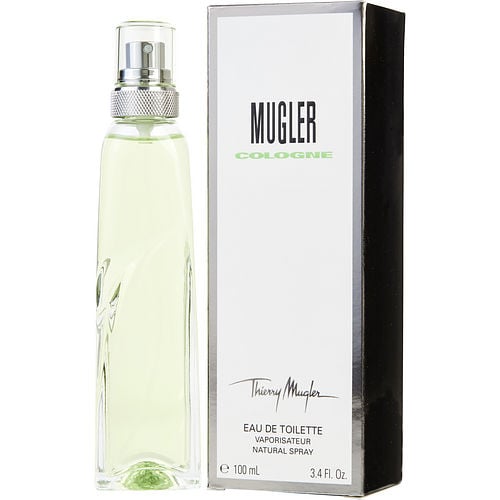 The neon green juice you will find in a bottle of Mugler's Cologne is a verdant spring of freshness and brightness – everything you could possibly wish for to freshen up during the hot weather! A generous splash across the back of the neck, or sprays to the chest will imbue the air around you with a swelling cloud of soapy, bright citrus and musk. Sexy yet casual, Mugler's daring cologne is one to be shared between partners.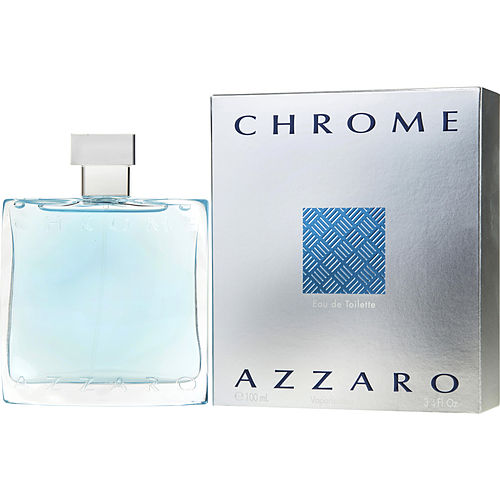 If one could bottle the flash of polished steel or the glint of hammered silver, then it would smell like Azzaro's Chrome. A crisp and bracing citrus fragrance, Chrome feels every bit as cool and clean as it's name might suggest. Bergamot, lemon, coriander, pineapple, musk and cardamom make for a bold, sharp and commanding scent which will last for the better part of an entire day. The ideal cooling tonic for hot summer nights!
HERMES CONCENTRE D'ORANGE VERTE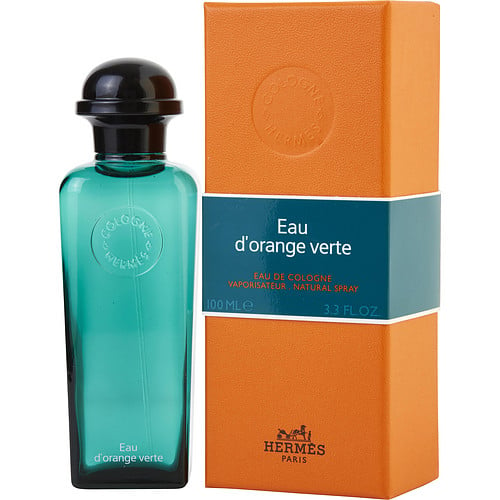 Yes it may be fleeting on skin, but the revered house of Hermes designed Eau d'Orange Verte to be a thrilling cologne intended for liberal application! For those thrilling few hours, this concentrated 'water of green oranges' with its zippy cool minty opening is a sublime pick me up any time you need a refresher. It has been sold since the 1960s and is still one of the House's mainstays to this day… a universal crowd pleaser!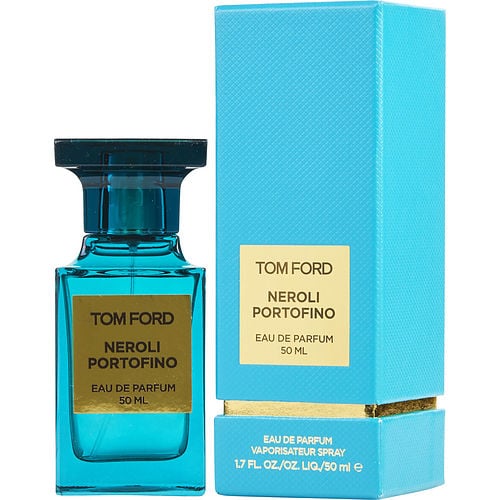 Using the fragrant orange groves of Southern Italy as his muse, Tom Ford bottled the odours of the Amalfi Coast with Neroli Portofino. If you love the idea of a summer excursion to sunny Italy, then this rousing perfume of orange blossom, mandarin, bergamot and lavender is your go-to summer spray! In my eyes Tom can do no wrong, and his Neroli Portofino is as good as it gets!
Now you're armed with all the 'know' you need, be sure to spend this summer making new memories and turning heads with the right fragrances. Happy days!
Official Rules
NO PURCHASE OR PAYMENT NECESSARY TO ENTER OR WIN. A purchase or payment will not improve your chances of winning.
The FragranceNet.com, Inc. ("Sponsor") Facebook Monthly Giveaway will be conducted each separate calendar month (collectively and individually, the "Giveaway"), beginning at 12:00 AM Eastern Time ("ET") on the 1st day of the month and ending at 11:59 PM ET on the last day of that month (each, a "Monthly Entry Period"). Eastern Time shall control for all purposes of this Giveaway. Sponsor's clock shall be the official timekeeper for the Giveaway. The Giveaway is governed by these Official Rules and is subject to all applicable federal, state and local laws and regulations. Void where prohibited.
The Giveaway is open only to legal residents of the 50 United States who are 18 years of age or older at the time of entry. Proof of residency and age may be required prior to award of any prize. Employees, officers and directors of Sponsor, its affiliates, partners, advertising and promotional agencies, and the immediate families or members of the same household (whether related or not) of such individuals are not eligible to enter. "Immediate family members" shall mean parents, step-parents, children, step-children, siblings, step-siblings, or spouses, regardless of where they live. "Household members" shall mean people who share the same residence at least three months a year, whether related or not. In order to enter the Giveaway or receive the prize, you must fully comply with the Official Rules and, by entering, you represent and warrant that you agree to be bound by these Official Rules and the decisions of the Sponsor, whose decisions shall be binding and final in all respects relating to this Giveaway.
To participate in the Sweepstakes, you must have a valid Facebook account. If you do not already have a Facebook account, you can create one free of charge at www.facebook.com. To enter the Sweepstakes, during the Entry Period: (1) visit Sponsor's Facebook page on the first of the month and click the corresponding link within the giveaway announcement post; (2)complete all required fields on the third-party entry form, and hit "Enter" to receive one entry into the Giveaway for that Facebook Monthly Entry Period. Limit one (1) entry per person, per household during each Monthly Giveaway Period. Entries by the same person in excess of the limits stated herein will be disqualified. Entries do not carry over to subsequent Facebook Monthly Giveaways; each Facebook Monthly Giveaway must be entered separately. Entrants are eligible to win only one (1) Facebook Monthly Giveaway in any ninety (90) day period. Although it is free to enter, standard message and data charges may be incurred if you use your mobile device to enter the Giveaway. Entries will be deemed to have been submitted by the authorized account holder of the email address submitted at the time of entry. "Authorized account holder" is defined as the natural person who is assigned to an email address by an Internet access provider, online service provider or organization(e.g., business, educational institution, etc.) that is responsible for assigning email addresses for the domain associated with that email address. Entering or attempting to enter multiple times through the use of multiple email addresses or the use of any robotic or automated devices to submit entries is prohibited and any such entries will be deemed void and disqualified. All entries become the property of Sponsor upon receipt and will not be acknowledged or returned.
Within one (1) week after the close of each Monthly Entry Period, one (1) potential winner will be randomly selected by Sponsor from all eligible entries received for that Monthly Entry Period (each, a "Monthly Drawing"). Potential winner shall be notified by email, using the information provided on the potential winner's entry form. The potential winner may be required to sign and return an Affidavit of Eligibility, Release of Liability and Publicity Release (where permitted by law) and/or other related documents (collectively, the "Affidavit")by the date or within the time frame specified by Sponsor or an alternate winner may be selected. If potential winner is under the age of majority in its state of legal residence, the prize will be awarded to winner's parent or legal guardian and the Affidavit must be executed by such parent or legal guardian. In the event: (a) a potential winner cannot be reached for whatever reason after a reasonable effort has been exerted based on the information stated in the entry form or winner notification or Affidavit is returned as undeliverable; (b) a potential winner declines or cannot accept, receive or use the prize for any reason; (c) of noncompliance with the above or within any of the aforesaid time periods, (d) a potential winner is found to be ineligible to enter the Giveaway or receive the prize, (e) a potential winner cannot or does not comply with the Official Rules, or (f) a potential winner fails to fulfill the Affidavit-related obligations, the potential winner shall be disqualified from the Giveaway and an alternate potential winner may be selected, at Sponsor's sole discretion, from among the other eligible entries received for that Monthly Entry Period.
Prizes. The winners of the June 2017 Monthly Drawing will receive one Escada Turquoise Summer EDT Spray (limited edition) 3.3oz and one Clarins Self Tanning Instant Gel 4.5oz. The approximate retail value ("ARV") of the prizes will not, under any circumstance, exceed an ARV of $500. Prizes will be as announced on Sponsor's Facebook page. If prize or any portion thereof is not accepted, is unclaimed within 30 days or unused by a winner, it will be forfeited and will not be substituted. No transfer, refund, cash redemption, substitution or replacement of prize or any prize component permitted, except that Sponsor reserves the right, in its sole discretion, to substitute a prize of equal or greater value (or cash equivalent) if a stated prize is unavailable or for any other reason. The prize winner will receive a message from Sponsor with additional instructions on how to collect prize. Winners are responsible for any taxes payable on prizes. Prizes will be awarded only if the potential prize winner fully complies with these Official Rules. All costs and expenses associated with the acceptance and/or use of a prize to the extent not expressly stated herein as being awarded, including without limitation all federal, state and local taxes, are the sole responsibility of the winner. SUCH PRIZES ARE PROVIDED "AS IS" WITHOUT WARRANTY OF ANY KIND, EITHER EXPRESS OR IMPLIED, AND SPONSOR HEREBY DISCLAIMS ALL SUCH WARRANTIES, INCLUDING BUT NOT LIMITED TO, THE IMPLIED WARRANTIES OF MERCHANT ABILITY, FITNESS FOR A PARTICULAR PURPOSE AND/OR NON-INFRINGEMENT.
Publicity Release; Use of Personal Information. Except where prohibited or restricted by law, winner's acceptance of prize constitutes the winner's agreement and consent for Sponsor and any of its designees to use and/or publish winner's full name, city and state of residence, photographs or other likenesses, pictures, portraits, video, voice, testimonials, biographical information (in whole or in part),and/or statements made by winner regarding the Giveaway or Sponsor, worldwide and in perpetuity for any and all purposes, including, but not limited to, advertising, trade and/or promotion on behalf of Sponsor, in any and all forms of media, now known or hereafter devised, including, but not limited to, print,TV, radio, electronic, cable, or World Wide Web, without further limitation, restriction, compensation, notice, review, or approval. By entering the Giveaway, entrants will be sharing their personal information with Sponsor. Personal information collected by Sponsor will be used for administration of the Giveaway and awarding the prize. In addition, by entrants agree to Sponsor's use of entrant's personal information as described in its privacy policy at http://www.fragrancenet.com/f/net/privacy.html. Please refer to Sponsor's privacy policy for important information regarding the collection, use and disclosure of personal information by Sponsor. Sponsor is not responsible for disclosures made by any third party. Entrants may subsequently opt-out of receiving further emails. All entries become the property of Sponsor upon receipt and will not be acknowledged or returned.
No Tampering; Right To Cancel; Modify. Sponsor and its subsidiaries, affiliates, divisions, partners, representatives, agents, successors, assigns, employees, officers and directors shall not have any obligation or responsibility, including any responsibility to award any prize to entrants, with regard to: (a) entries that contain inaccurate information or do not comply with or violate the Official Rules; (b) entries, prize claims or notifications that are lost, late, incomplete, illegible, unintelligible, damaged or otherwise not received by the intended recipient, in whole or in part, due to computer, human or technical error of any kind, including but not limited to inactive email accounts or an entrant's failure to monitor its email account; (c) entrants who have committed fraud or deception in entering or participating in the Giveaway or claiming the prize; (d) telephone, electronic, hardware, software, network, Internet or computer malfunctions, failures or difficulties; (e) any inability of the winner to accept the prize for any reason; (f) if a prize cannot be awarded due to delays or interruptions due to Acts of God, natural disasters, terrorism, weather or any other similar event beyond Sponsor's reasonable control; or (g) any damages, injuries or losses of any kind caused by any prize or resulting from awarding, acceptance, possession, use, misuse, loss or misdirection of any prize or resulting from participating in this promotion or any promotion or prize related activities. Sponsor reserves the right, in its sole discretion, to disqualify any individual it finds to be (a) tampering with the entry process or the operation of the Giveaway, or with any Website promoting the Giveaway; (b) acting in violation of the Official Rules; or (c) entering or attempting to enter the Giveaway multiple times through the use of multiple email addresses or the use of any robotic or automated devices to submit entries. If Sponsor determines, in its sole discretion, that technical difficulties or unforeseen events compromise the integrity or viability of the Giveaway, Sponsor reserves the right to void the entries at issue, and/or terminate the relevant portion of the Giveaway promotion, including the entire Giveaway promotion, and/or modify the Giveaway and/or award the prizes based upon the criteria set forth in these Official Rules from all eligible entries received as of the termination date. If the Giveaway is terminated or modified due to technical difficulties or unforeseen events prior to the expiration date of the Entry Period, in Sponsor's discretion, notice may be posted at the Website. Sponsor reserves the right to discontinue the Giveaway at any time, in its sole discretion, subsequent to the end of any given Monthly Entry Period.
Release of Liability; Disclaimer of Warranty. By participating in the giveaway entrants and winners agree to release and hold harmless Sponsor and its subsidiaries, affiliates, divisions, partners, representatives, agents, successors, assigns, employees, officers and directors (the"Released Parties"), from any and all liability, for loss, harm, damage, injury, cost or expense whatsoever, including without limitation, property damage, personal injury (including emotional distress), and/or death, which may occur in connection with the administration of, preparation for, or participation in, the Giveaway, or possession, acceptance and/or use or misuse of the prize or participation in any Giveaway-related or prize-related activity and for any claims or causes of action based on publicity rights, defamation or invasion of privacy and merchandise delivery. The Released Parties assume no responsibility for any injury or damage to entrants or to any other person's computer, regardless of how caused, relating to or resulting from entering or downloading materials or software in connection with this Giveaway. Entrants and winners acknowledge that Sponsor has neither made nor is in any manner responsible or liable for any warranty, representations or guarantees, express or implied, in fact or in law, relative to any prize or any component thereof.
Except where prohibited, entrants agrees that any and all disputes, claims and causes of action arising out of, or connected with, the Giveaway or any prize awarded shall be resolved individually, without resort to any form of class action, and exclusively by the appropriate court located in the Courts of the State of New York for Suffolk County. Entrants hereby irrevocably consent to the personal jurisdiction of said courts and waive any claim of forum nonconveniens or lack of personal jurisdiction that they may have. All issues and questions concerning the construction, validity, interpretation and enforceability of these Official Rules, entrant's rights and obligations, or the rights and obligations of the Sponsor in connection with the Giveaway, shall be governed by, and construed in accordance with, the laws of the State of New York without giving effect to any choice of law or conflict of law rules (whether of the State of New York or any other jurisdiction), which would cause the application of the laws of any jurisdiction other than the State of New York. The remedy for any claim shall be limited to actual damages, and in no event shall any party be entitled to recover, and the parties hereby waive all rights to claim, indirect, punitive, exemplary, consequential, or incidental damages, including attorney's fees or other such related costs of bringing a claim, or to rescind this agreement or seek injunctive or any other equitable relief or to have damages multiplied or otherwise increased.
THE PARTIES HEREBY WAIVE THEIR RIGHT TO JURY TRIAL WITH RESPECT TO ALL CLAIMS ANDISSUES ARISING OUT OF OR RELATING TO THIS AGREEMENT WHETHER SOUNDING INCONTRACT OR TORT, AND INCLUDING ANY CLAIM FOR FRAUDULENT INDUCEMENT THEREOF.
Use of Data. Sponsor will be collecting personal data about entrants online,in accordance with its privacy policy. Please review the Sponsor's privacy policy at http://www.fragrancenet.com/f/net/privacy.html. By participating in the Sweepstakes, entrants hereby agree to Sponsor's collection and usage of their personal information and acknowledge that they have read and accepted Sponsor's privacy policy.
FragranceNet.com, Inc. 900 Grand Blvd,Deer Park, NY 11729. The Sweepstakes is in no way sponsored, endorsed or administered by, or associated with, Facebook or Woobox. Any and all questions, comments or complaints regarding the Sweepstakes must be directed solely to Sponsor. You are providing your information to Sponsor.
11. Winner List. To obtain a copy of the winners' list, send a self-addressed, stamped envelope to: FragranceNet.com,Inc June 2017 Set For Summer Giveaway, 900 Grand Blvd, Deer Park, NY 11729 within 90 days of the winner announcement.
Labor Day is literally only a few weeks away, and although we now have fall foliage and everything pumpkin spiced on our minds, we will still miss the light and carefree aromas of summer once the cool autumn air rolls around.
But to give the dwindling season a proper sendoff, we're looking back at some of our favorite airy and come hither scents we'll definitely miss. And being that summer isn't over just yet, it's never too late to snag a scent (or two) before those long beach days come to an end.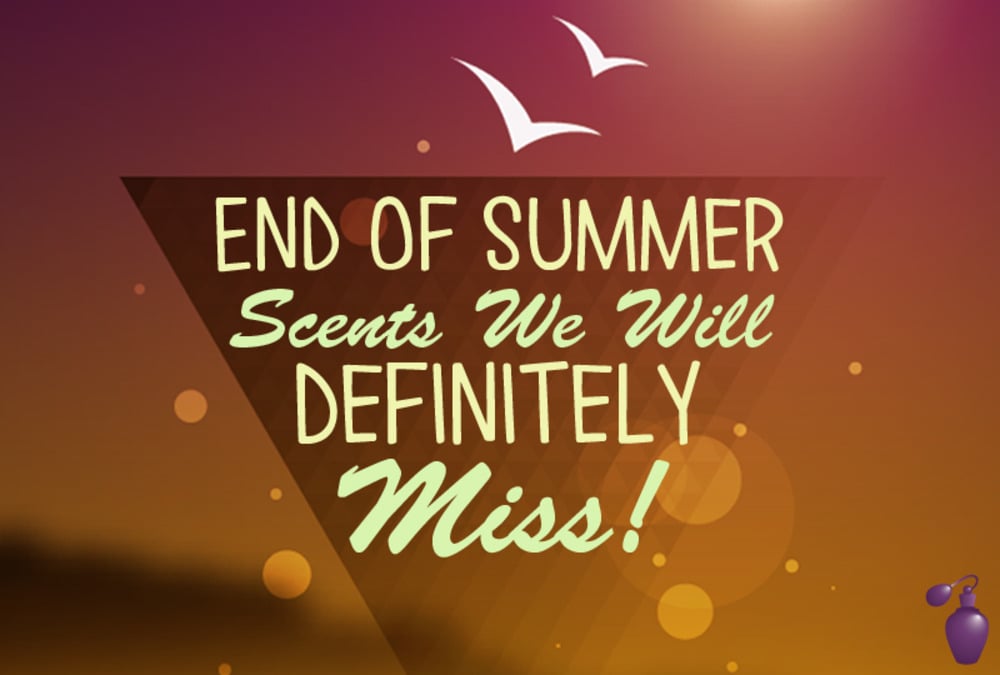 For A Tropical Escape...Perfect for all those romantic nights under the stars, the Calvin Klein Eternity Summer Eau De Parfum Spray ($28.99) brings delicious notes of juicy tangerine and deep woods to your skin. And equally casual, you don't have to worry about this fragrance being too overpowering or strong. Just be sure to reapply several times a day for that soft, yet sensual aroma.
For Something Sexy…Although fall usually brings about notes of spices and woods, you can easily enjoy these notes before summer's end thanks to the Jean Paul Gaultier Summer Eau d'Ete Parfumee Spray ($44.99). And with a potent, powerful smell, reapplication can be kept to a minimum, as savory vanilla and seductive amber are often longstanding.
For Special Occasions...Labor day is often synonymous with parties and weekend escapes, so for all those special events on the horizon, be sure to try theBurberry Brit Summer Eau De Toilette Spray ($37.99), filled with intoxicating citruses and woods.
For Summer All Year Round...The barbeques and endless beach days may be coming to end, but you can definitely enjoy the scent of summer all year round thanks to the Escada Turquoise Summer Eau De Toilette Spray ($58.99), which instantly brightens the mood with playful fruits and florals. And for a continuous summer mood, be sure to fill up your refillable perfume atomizer with this alluring scent.
For Unbeatable Romance...Always evoking romance and passion, the David Yurman Summer Essence Eau De Toilette Spray, Unboxed ($25.99) entices the senses with notes of apple blossom, pear and hyacinth.
For Upbeat Citruses...Often crisp and uplifting, citruses can bring freshness and and energy to any occasion. To help spark up your day, trust the Givenchy Very Irresistible Summer Eau d'Ete Alcohol Free Spray ($51.99) to bring lively traces of mandarin orange and tropical florals to your wrists and pulse points.
For Oriental Influences...Oriental scents can work well both day and night, so if you are on the hunt for a truly versatile fragrance, look to Kenzo Flower Summer Eau d'Ete Alcohol Free Spray ($35.99) to bring flattering notes of ginger, white musk and Mandarin Orange to your skin.
For Tropical Florals...For deep and exotic florals, the DKNY New York Summer Eau De Toilette Spray ($42.99) definitely jazzes up your perfume vanity tray, as a delightful medley of lily valley, oranges and flavorful raspberry immediately set the mood.