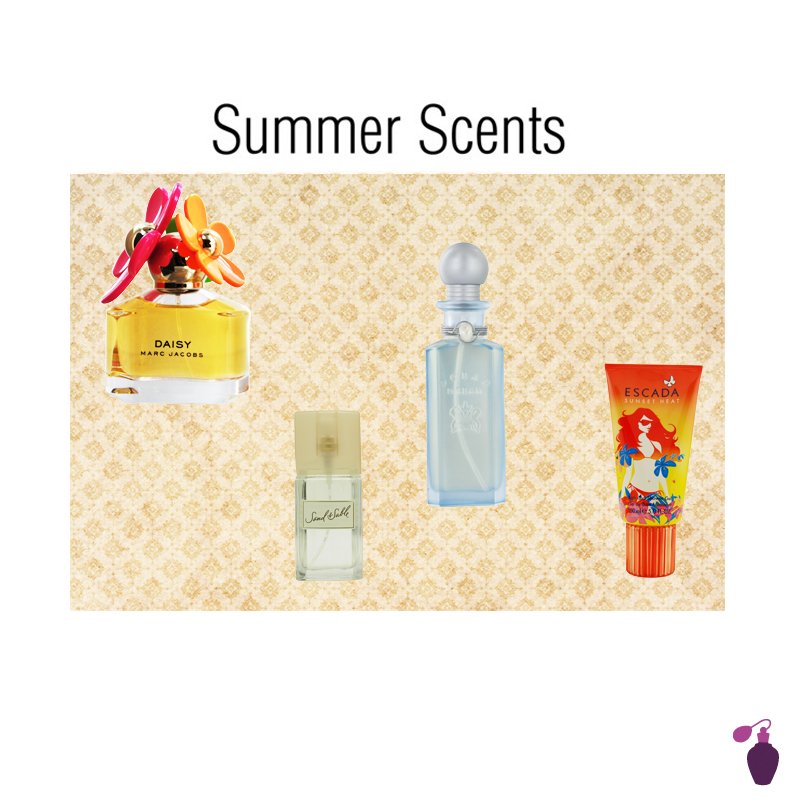 Beat the seasonal heat with the help of either a fruity, floral, or aquatic scent that's sure to keep you feeling fresh and matches your spunky summertime personality.
If you're a beach babe you'll love the warm scent behind Sand and Sable, the light fragrance balances floral and fruity notes to create the perfect water-side essence.
More of a party gal? Try something exotic! Esascada's Sunset Heat fits the bill. The delightful spritz is a fragrant island-inspired cocktail, with ingredients like papaya, pineapple, mango, and coconut.
Love spending your time in the summertime sunshine? Girly girls will fall for Marc Jacob's Daisy Sunshine, a fruit fragrance that's inspired by bright days.
Prefer the boardwalk to the beach? Laid back girls are the perfect match to the scent of Ocean Dream, which is a mix of aquatic and musky notes that work together to create the perfect summertime-inspired balance.
What's your favorite summer fragrance for your personality? Let us know in the comments below!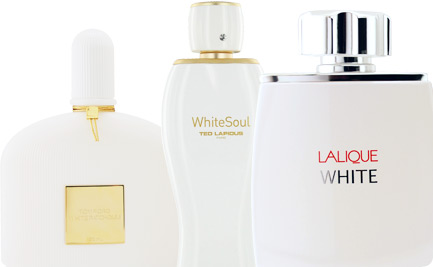 Summer is full of bright, fun colors, but what's more hot than these white scents? They may seem a bit 'blah' and boring now...but wait until you get done reading about them and the notes that make them up!
Experience a new approach to patchouli with Tom Ford's White Patchouli perfume for women. The initial floral scent of the fragrance is created with a mixture of peony, night jasmine, coriander and bergamot, presenting a fresh sparkling scent when first encountered. How hot is that?!
If that doesn't sound amazing, try a light and graceful fragrance, one that was 'invented for the language of love'. OoO la la, it's White Soul by Ted Lapidus! This pearly white with gold detailed bottle holds juicy aromas of Mirabelle plum, apricot, mandarin, and orange blossom. Warm up to this fruity floral scent for a sweetness that is elegant and full of luxury.
And now one for the 'fellas! Lalique White cologne is nothing but fresh and elegant and unique to say the least. A great fragrance for spring and summer, no wonder it makes our white hot scent summer post!
What is your favorite white hot scent? Check out all of our 'white' fragrances we carry here!