While skincare products play a big part of keeping your face looking healthy, sometimes the easiest way to create beautiful skin is from the inside out. Nutritionists and dermatologists have long said that what you put inside your body greatly affects how it will appear on the outside, you've heard the saying, you are what you eat! So what does that mean? Besides the obvious—eating greens, drinking water, avoiding caffeine—there are other products you can consume to ensure a perfect complexion. You might even save yourself from spending big bucks on cosmetics! Here are the products we like that create a naturally beautiful you: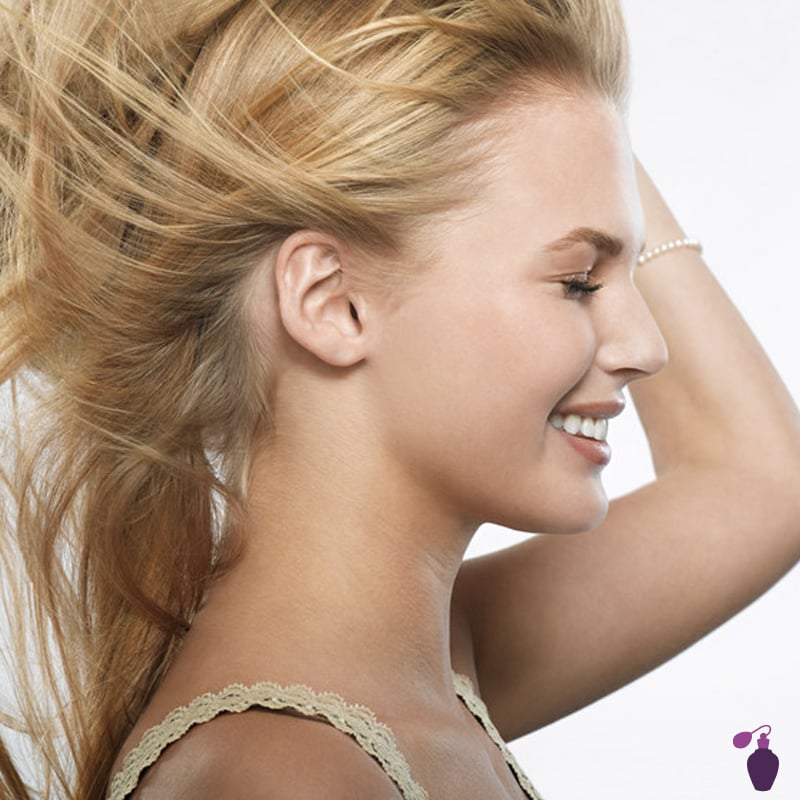 Vitamin E
One of the best things for maintaining a gorgeous appearance is vitamin E. This vitamin is an anti-oxidant, meaning it fights damages caused by free radicals (UV Rays, cigarette smoke, pollution etc.), locks in moisture and helps spread oxygen throughout the body. The result? Healthier looking nails, hair and skin. While dark leafy greens are the best way to get your vitamin E fix, a supplement like Carlson ACES antioxidant formula- vitamins A, C, E plus selenium, will work too.  
Rooibos Tea
Rooibos (pronounced "roy-boss") is a herbal tea that hails form South Africa. It is packed with a blend of anti-oxidants, but unlike green tea, is naturally caffeine free. Rooibos, which translates into "red bush," is great for fighting acne and reducing inflammation from eczema and sunburn, and it tastes a lot better than some other herbal teas. You can always add a little milk for a creamier flavor! Rooibos is available at most supermarkets and any natural health food store
Garlic
This Italian-loved herb does more than add some flavor to your pasta; it's fantastic for your body, too. Garlic is a natural anti-biotic that has long been known to fight skin infections and inflammations. The difference is that garlic doesn't get rid of your body's "good germs" and you won't build immunity against it—it will continue to be effective as long as you take it. Crush a little garlic into your food or veggie juices as often as you can, or, if you're not a big fan of the flavor, take a garlic supplement like Now Foods garlic tablets for similar results.
Every beauty fanatic knows that clear skin is the basis to looking and feeling your best. Yet something so simple remains a constant struggle for many women and men who always seem to be on the quest for the latest product claiming to banish blemishes.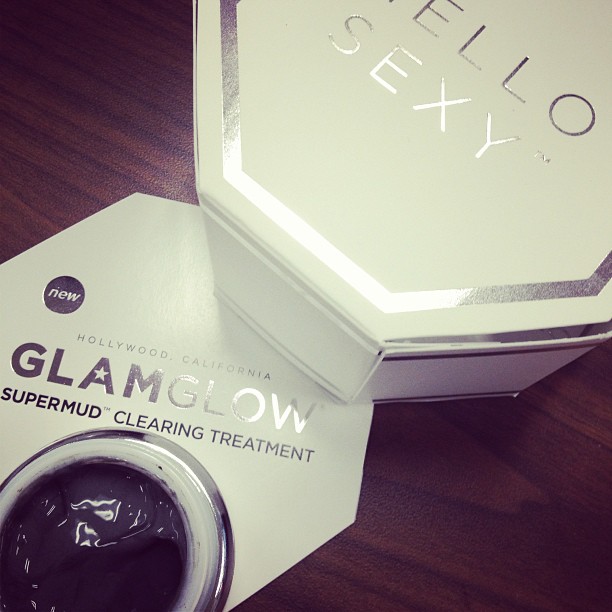 Enter GlamGlow. A miracle mud mask that vacuums out the dirt and bacteria clogging pores, instantaneously leaving you with better skin. Originally created in 2010 for the Hollywood elite, word of GlamGlow's unique results spread so quickly that it was soon picked up by luxury retailers.
The GlamGlow SuperMud and YouthMud masks may look tiny, but they pack a powerful punch. GlamGlow's super powers lie in its combination of ingredients including glycolic and mandelic acid, which clean and minimize pores, and fight signs of aging and scarring, while improving skin's texture and pigmentation. Combined with GlamGlow's new patent pending skincare technology, the mask is both highly effective, yet suitable for even the most sensitive skin. GlamGlow also boasts that it is cruelty free, vegan and 99.7% paraben free.
Fresh ingredients like volcanic pumice rock and French sea clay, joined by the soothing scent of eucalyptus leaf give this mask a luxurious day-at-the-spa feel. Apply a thin layer to clean skin (or specific problem areas), let dry and rinse off, and you're just ten minutes away from attaining a red carpet worthy glow.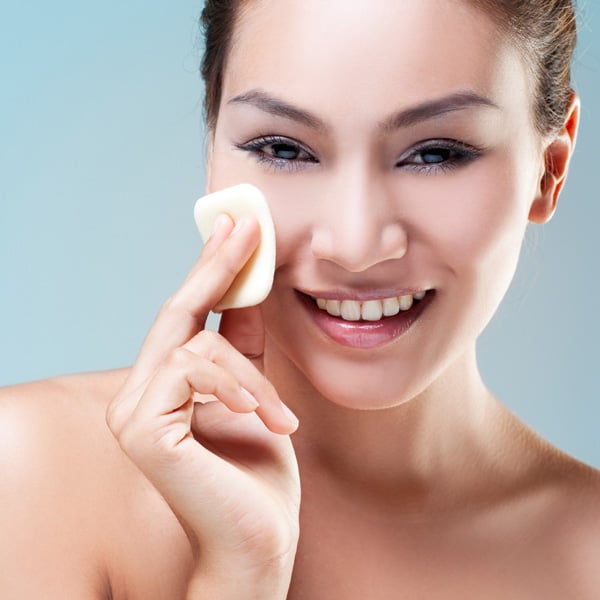 As spring approaches, most of us start to think about all the cleaning that needs to be done. This season, we challenge you to take that extra step and—after cleaning out your closet and old makeup drawer—spring clean your skin! We hunted down some of the best products to rid your face of nasty blackheads and winter product buildup for a radiant, gorgeous glow.
Cleanse Electronically
The Clarisonic Brush has become a hot commodity as of late, casting its cleansing spell on a wide variety of women. This machine is like an electric toothbrush for your face: It deep cleans your skin, ridding it of dead skin cells and loosening pores that are gripping on to blackheads. For those who can't afford to spend $150 on cleansing tools, why not try DDF's Revolve 400x Micro-Polishing System for under $50. This comes with a micro polishter + foam exfoliators + cleansing brush + polishing crystals + batteries!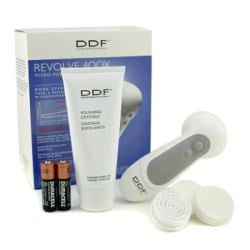 Scrub Clean
While daily facial cleansing is the most important part of keeping your face clean, a twice-weekly scrub will eliminate dead skin cells that build up and cause pimples. We really like Bliss Pore Perfecting Facial Polish, which contains natural, round grains that polish and brighten the skin. Just one scrub will greatly loosen and reduce your blackheads and bring life back into dull skin, while its citrus smell will leave you feeling as fresh as you look.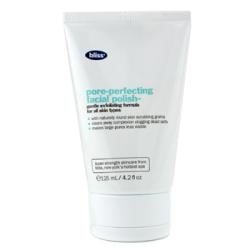 Strip Away
Blotting papers are one of the best ways to lessen unpleasant shine by absorbing excess oil on your skin. Less oil means less chance for oil buildup which means no more blackheads. We love Philosophy's Supernatural Blotting papers, sheets that will not strip skin of natural moisture or affect your makeup -- not to mention, they're fun!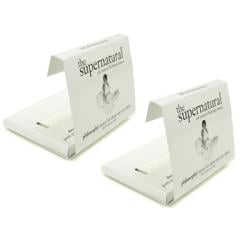 Wash Off
Sometimes fighting blackheads is just about trying a simple facemask. Dr. Brandt makes the perfect product for that: Pores No More Vacuum Cleaner Blackhead Extractor. This facemask for oily/combination skin tingles and cools the skin when it's applied, but not in an irritating way. With ingredients like silicone dioxide (which eliminates excess oil), salicylic acid (the exfoliator) and eijitsu rose (reduces pore-size), skin looks visibly cleaner after one mask.