The fall season definitely brings about beautiful foliage and unbeatable fashion, but the changing elements can be hard on your skin, especially since the dry and chilling air leaves any complexion battered and damaged over time.
And unlike your summertime beauty regimen, which consisted of products guaranteeing lightweight moisture and sun protection, the newfound fall air commands for beauty essentials which instantly repair and remove dry skin upon an instant.
Tired of flaking skin compromising your beauty looks? Here's six products to prep your skin for the autumnal chill.
For Gentle Exfoliation
Exfoliation is crucial to any autumnal regimen, as scrubs and exfoliating products help shed away dead skin, and promote new cell turnover in the process. And while you can surely invest in some effective facial scrubs, opting for exfoliating cleansers is another way to deep cleanse your skin, and cash in on some skin-enhancing benefits.
Great for when you're pressed on time, we love the double duty Clarins One Step Gentle Exfoliating Cleanser ($31.99), as it gently removes flaking skin, without leaving your skin dry or dehydrated upon use.
For Hydrating Oils and Serums
While moisturizing creams should already be apart of your everyday routine, sometimes our skin needs some extra help maintaining daily hydration. For skin boosters that enhance and work alongside your creams, adding some facial oils and serums can leave supple, without weighing it down.
To achieve healthy and moisturized skin, we like alternating between the Clarins Face Treatment Oil ($38.99) and the Clarins New Hydraquench Intensive Serum Bi-Phase ($47.99) to keep hydration levels strong, and equipped against anything Mother Nature has in mind.
For A Deep Moisturizing Treatment
Easily taming breakouts and unbearable dry skin, using a deep treatment mask a few times a week is crucial to a maintain a flawless fall complexion. For an essential skin quenching treatment, the Glamglow Thirstymud Hydrating Treatment ($87.99) soothes and treats dehydrated skin with a nourishing mud formula.
For Overnight Rehabilitation
Your skin naturally repairs itself while you sleep, so you're definitely going to want to take advantage of this healing process, and perfect your skin while you snooze. Providing deep moisture overnight, both the La Prairie Cellular Night Repair Cream ($171.99) and the Dr. Jart + Water Fuse-Max Sleeping Mask ($57.99), leave your skin feeling fresh and smooth come the next morning.
Listen, most of us know the basics of SPF and how important it is to keep your skin protected from the sun. Let's face it, summer is short and after spending all winter cooped up inside hiding from the frigid cold, who wouldn't want to spend every moment on the beach?
Spending a little bit of time in the sun is important for your overall health. First, the most natural way to get the Vitamin D that your body needs is to expose your bare skin to sunlight (ultraviolet B rays). You don't need to tan or burn your skin in order to get the proper amount of Vitamin D. In fact, if you're burning your skin, then you're doing something wrong. You only need to sit outside and expose your skin for about 15 to 20 minutes a day.
Second, your mood instantly lifts when the sun is shining and it ulimately makes you feel happier. Third, and this is probably the most important, the sun can give you a beautiful sun-kissed golden glow if you protect your skin while you're soaking in some rays. However, what happens when a little bit turns into too much, you forget to put on sunscreen and ultimately end up damaging your skin?
Don't worry the next time that happens because when it does, you'll already have these three skin saving SPF products by Lancaster in your beauty arsenal.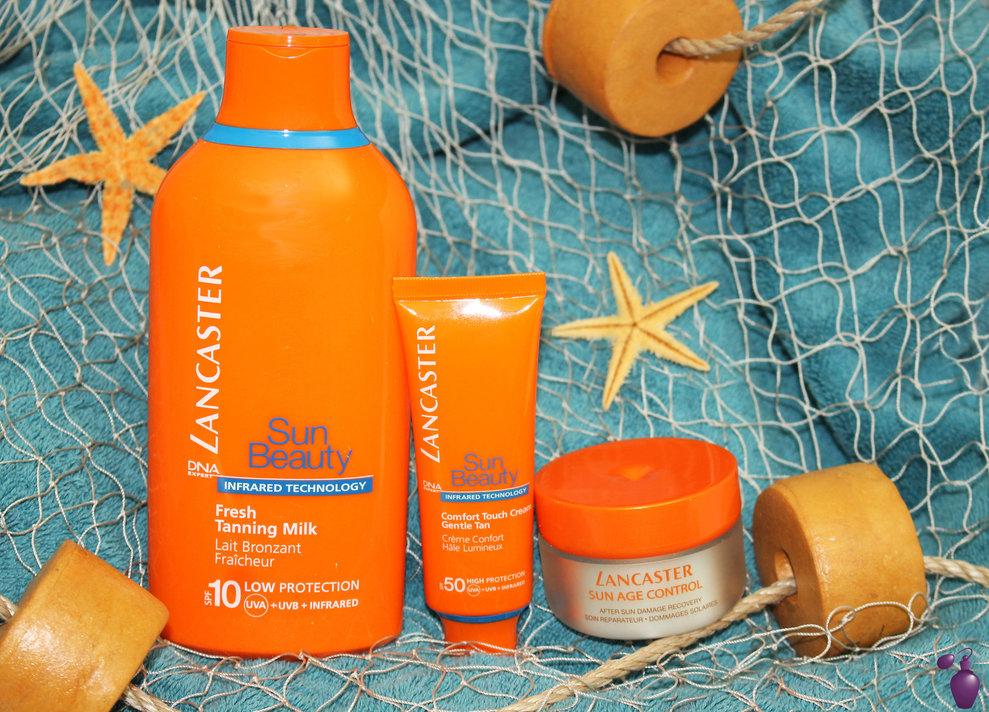 When it comes to a beautiful tan, Lancaster knows that the bronze goddess glow that we are all chasing after is the result of high quality protection. The first step in their skin saving routine is the Lancaster Sun Beauty Fresh Milk Sublime Tan Spf 10.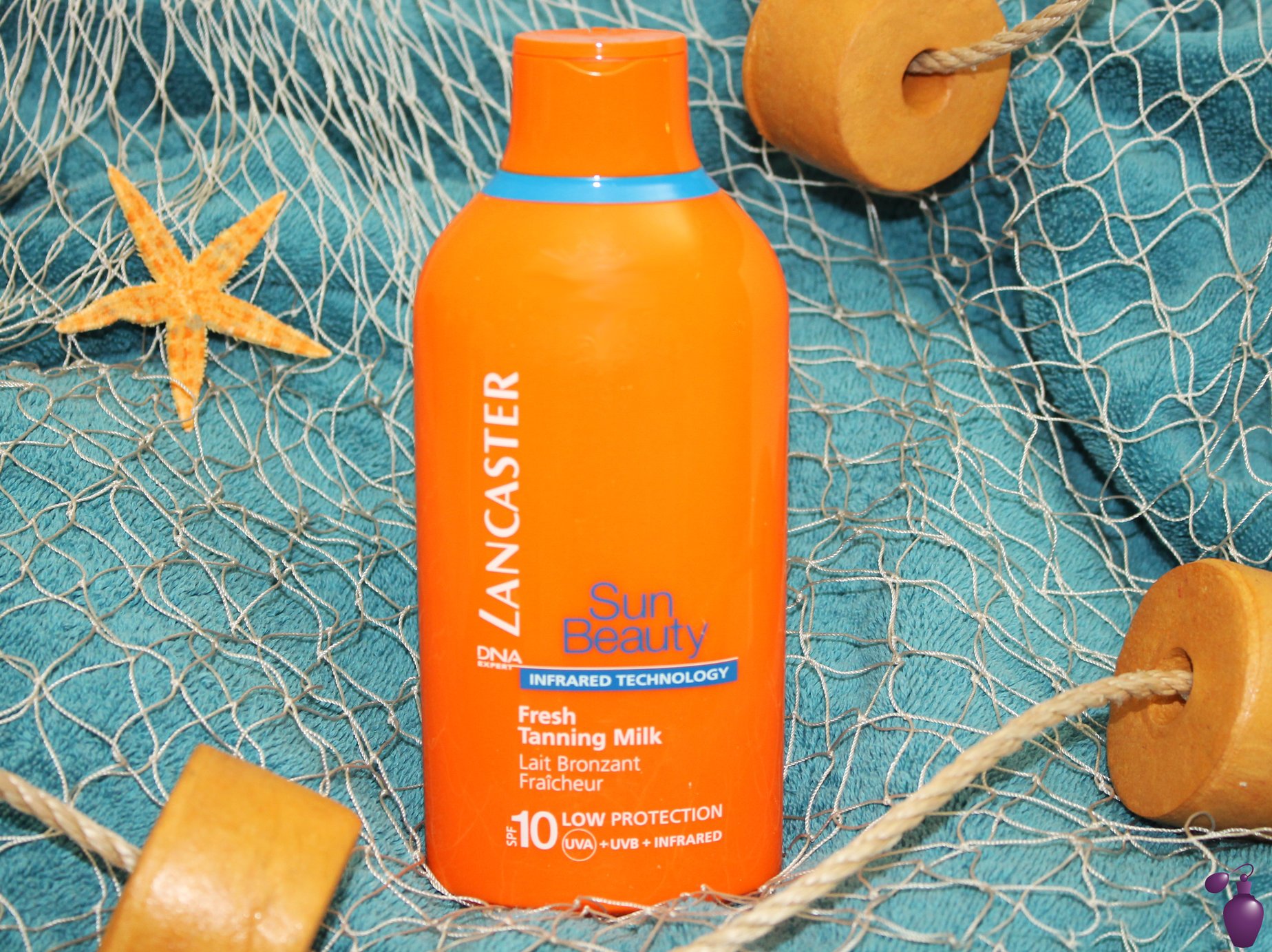 The Fresh Tanning Milk is a high-performance water-resistant tanning lotion that combines optimal UVA/UVB protection with new Infrared Technology to protect skin beauty from sun damage. It's formulated with advanced Tan Activator Complex (TAC) and helps to create an even radiant and long-lasting golden tan. One of my favorite things about this tanning milk is that for something that is so light weight, it feels like a velvet milk body lotion sealing in the moisture and tightening my skin.
Next, you will want to check out the Lancaster Sun Beauty Comfort Touch Cream Gentle Tan Spf 50.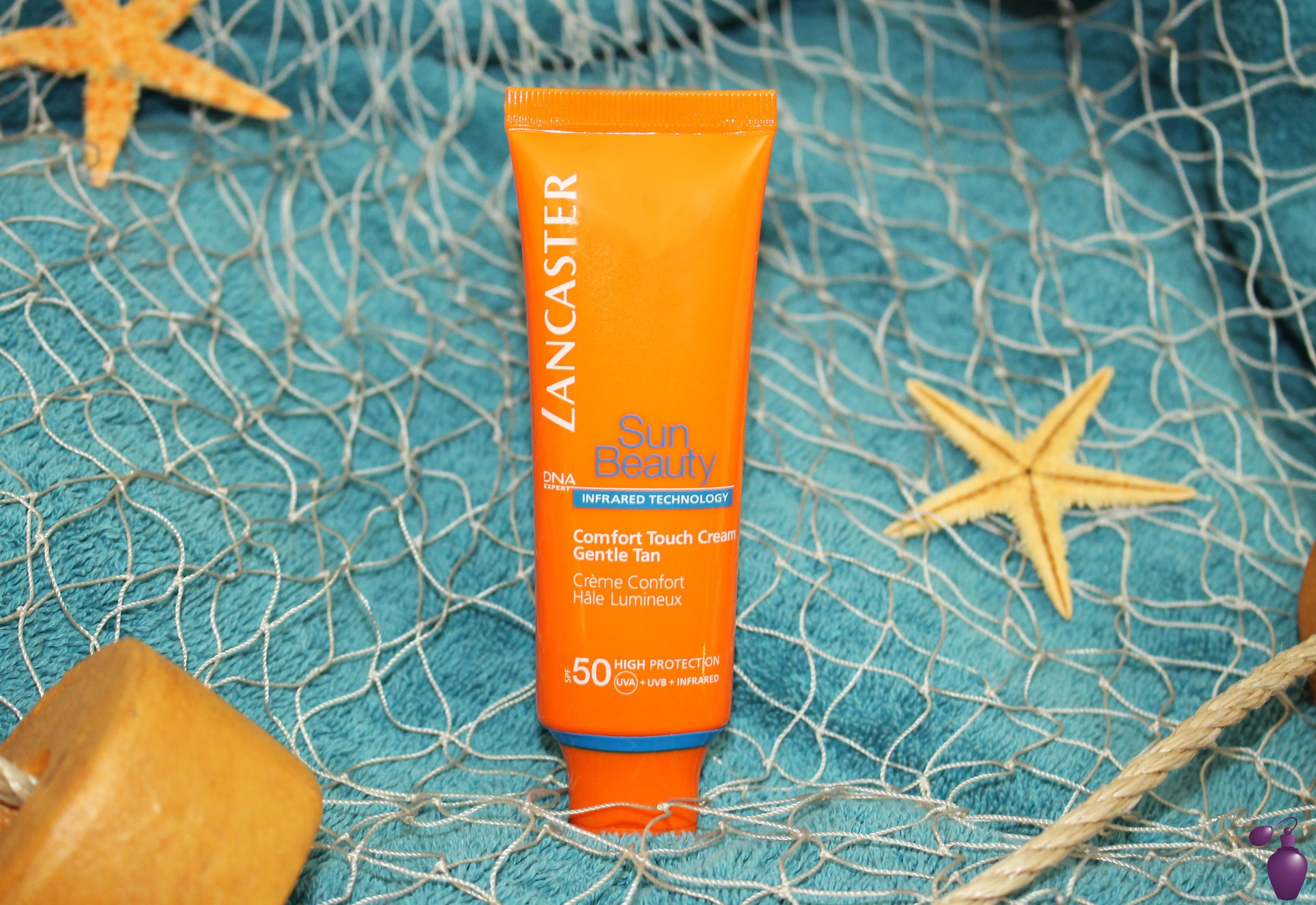 The comfort touch cream is a satiny and weightless facial sun cream that offers SPF50 UVA/UVB high protection. I recommend that you apply this liberally to your face and décolletage 15 minutes before sun exposure and make sure to reapply every two hours and right after a swim or sweating.
Lastly, if you forgot to put on any SPF protection or just simply enjoyed being at the beach too long, you will want to invest in Lancaster Sun Age Control After Sun Damage Recovery.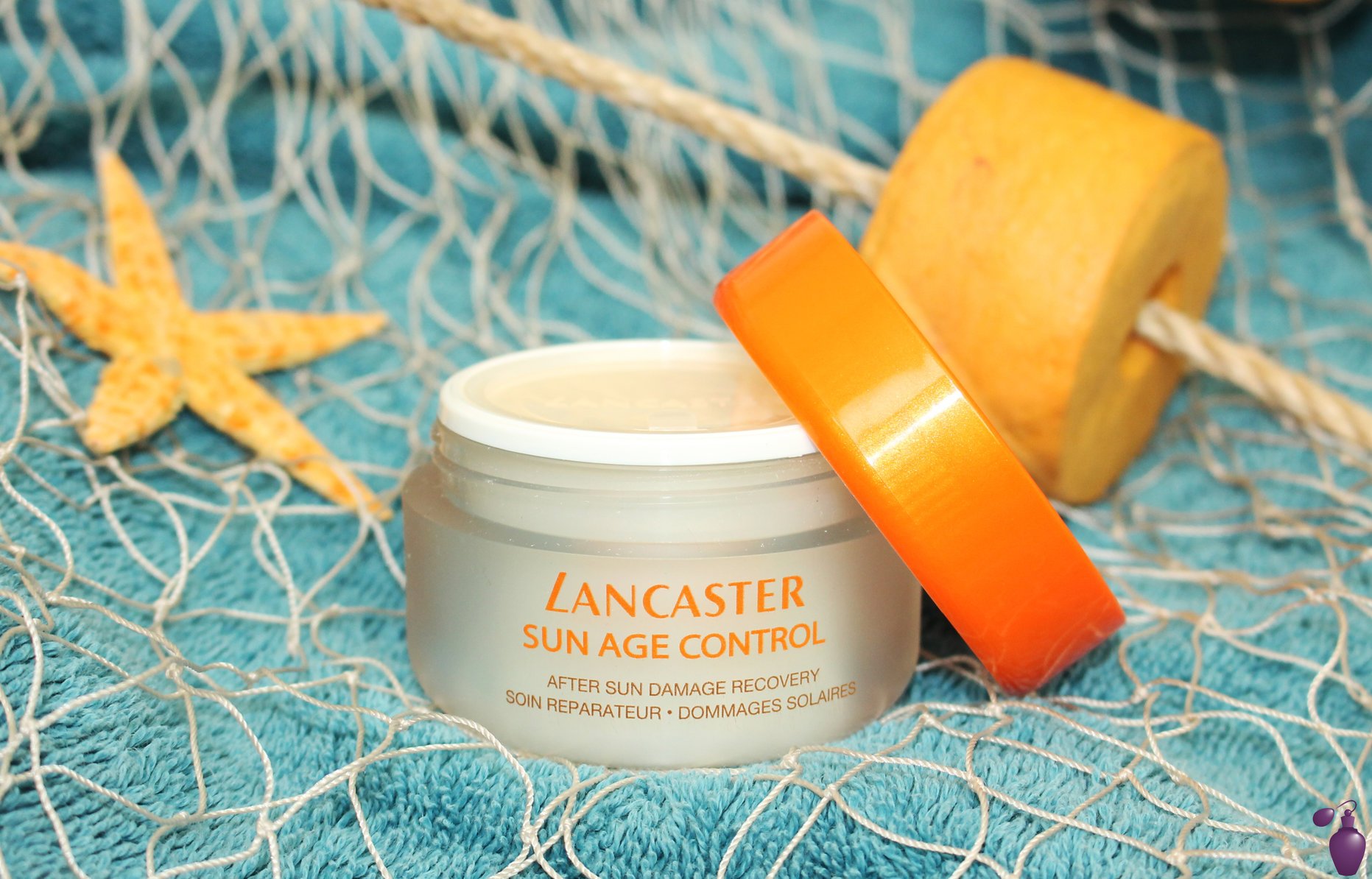 The after sun damage recovery is a restorative after-sun care repair cream. It is a soothing cream specially formulated for skin that has been damaged by too much sun exposure and works to enhance the natural skin DNA repair process. I recommend applying this generously all over your face, neck & décolletage. It will take a few days for you to begin to see results, but around day 3, you should expect to see a reduction in dark spots and hyper-pigmentation to the damaged areas.
The most important thing that I want you to take away from this is that you can save your skin with these 3 products! Wait—beauty products which actually delivers on repairing your skin AND doesn't break the bank? They really do exist!
If you're looking to clear up a single pimple or patch of trouble skin, and you're looking to do it the eco-friendly, animal-friendly, all natural way; look no further! Seriously, Aesop's Chamomile Concentrate Anti-blemish Masque is beyond amazing.

The masque's deeply cleansing clay-based formulation – enhanced with purifying botanicals – extracts impurities, absorbs excess oil, and calms troubled skin.

Twice a week simply apply a thin layer of Chamomile Concentrate Anti-Blemish Masque to the face after cleansing. Leave for 15 minutes, then rinse thoroughly.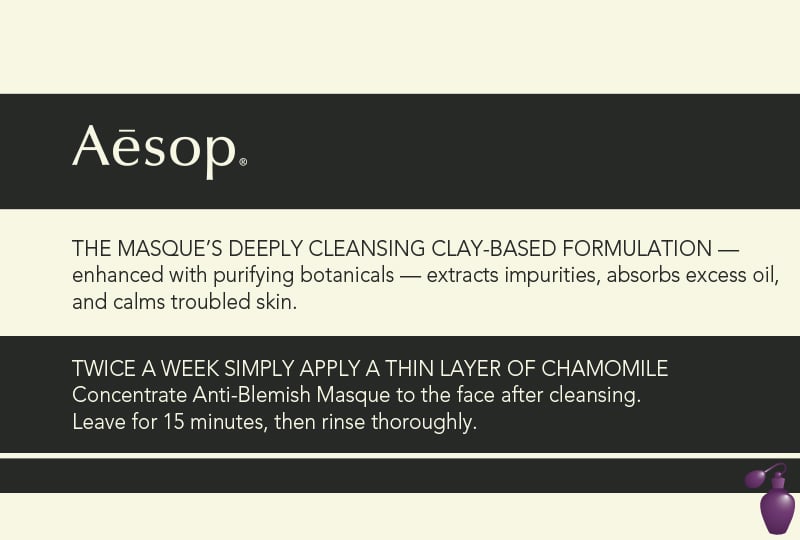 Ingredient Check (Vegan)
Water (Aqua), Kaolin, Bentonite, Alcohol Denat., Glycerin, Oenothera Biennis (Evening Primrose) Oil, Rosa Canina Fruit Oil, Phenoxyethanol, Citrus Medica Limonum (Lemon) Peel Oil, Ormenis Multicaulis Oil, Rosmarinus Officinalis (Rosemary) Leaf Oil, Melaleuca Alternifolia (Tea Tree) Leaf Oil, Salvia Officinalis (Sage) Oil, Leptospermum Petersonii Oil, Methylchloroisothiazolinone, Methylisothiazolinone, d-Limonene.

All Natural Skin Benefits
Evening Primrose, thanks to it's high levels of omega-6, is a powerhouse when it comes to reducing inflammation and remedying skin conditions such as dermatitis and eczema.

Lemon Oil has to be one of the best all-natural toners around, not to mention it's been proven effective for zapping blackheads.

Rosemary Oil is a natural astringent containing antibacterial properties. It has been known to firm the skin, as well as clear acne and eczema.

Tea Tree Oil is swirling with antifungal properties. One study actually found it to be just as effective in treating acne as benzoyl peroxide. And just think, all without the redness and peeling.

Sage Oil, which is loaded with calcium and vitamin A, helps heal chapped skin by promoting regeneration of skin cells.

Why we Love it!
Aside from the all-natural skin benefits, there's the floral, herbaceous, earthy aroma. Unlike other blemish masques, which can be thick and heavy, Aesop's is actually fine and smooth. And most importantly, the results: calmed, softened, pacified skin.