Introduced in 2008, Valetino's Rock 'N Rose Pret A Porter is our current fragrance choice and scent spotlight. The subtly sweetened rose perfume is the follow up to the brand's Rock 'N Rose, which featured a more intense floral scent.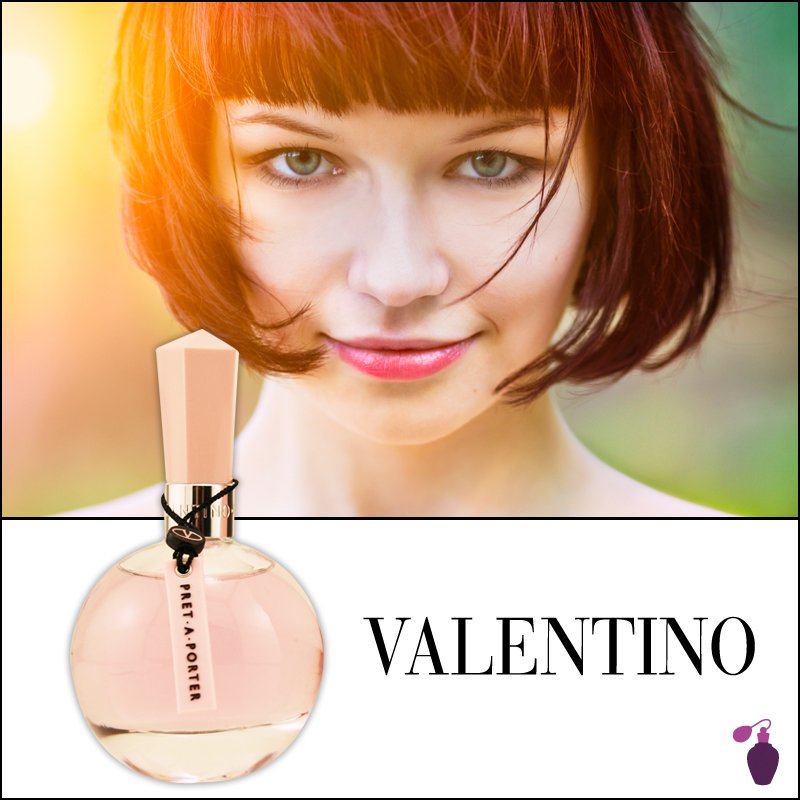 Rock 'N Rose Pret A Porter is delicate and feminine with a powdery finish and contains notes of black currant, cassis, rose, gardenia, lily of the valley, orange blossom, bergamot, sandalwood, and vanilla. It is perfect for the casual, free spirited, and fun loving girl who is looking for a perfume that can be worn every day or to special events.
Housed in a gorgeous pink bottle with a large crystal like decorative top and namesake charm, Valentino's Rock 'N Rose Pret A Porter will not only make a great addition to your fragrance rotation, it is totally vanity worthy!